REZEPT: Gitter-Brot mit Käse gefüllt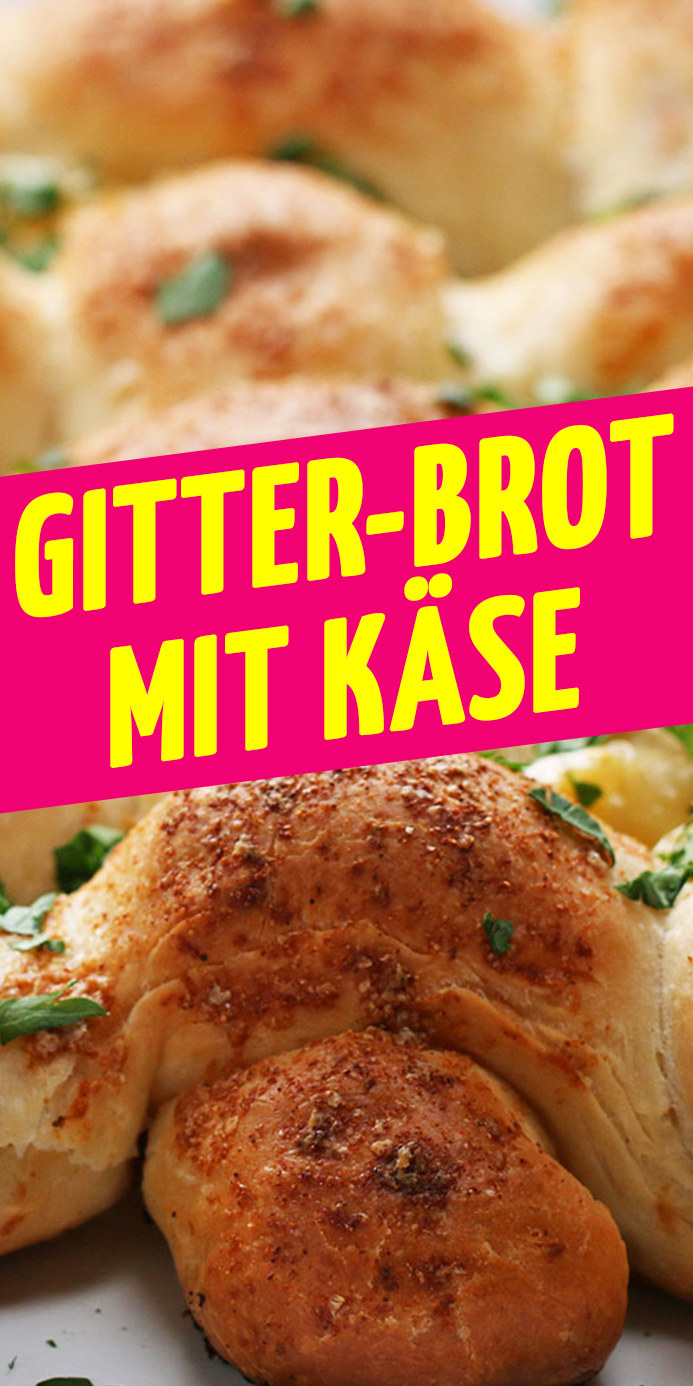 ZUBEREITUNG
1. Besorge dir Pizzateig, oder mach ihn selber.
2. Schneide dir ungefähr 10 gleich große und schmale Teigstücke heraus.
3. Forme jedes zu einem kleinen circa 20 cm langen Schiffchen …
4. … und lege den Käse deiner Wahl darauf.
5. Jetzt umwickelst du den Käse mit dem Teig, indem du den Teig mit deinen Fingerspitzen zusammendrückst.
6. Dann den Teig rollen.
7. Schritte 3 bis 6 wiederholst du jetzt 9 mal.
8. Nun legst du 5 dieser länglichen Rollen auf ein Backblech mit Backpapier.
9. Die restlichen 5 Röllchen "webst" du ganz easy peasy, wie ein Gitter unter und über (immer abwechselnd) die untenliegenden Rollen ein.
10. Jetzt fülle eine kleine Schüssel mit Olivenöl, gib Knoblauchpulver und Parmesan hinzu.
11. Alles gut verrühren und dann mit den Teig damit bestreichen.
12. Das Backblech mit samt den Teig bei 200°C für 30 Minuten backen.
13. Zum Finish noch Petersilie hinzugeben.
14. Fertig ist das perfekte Party-Essen.
Looks like there are no comments yet.
Be the first to comment!