1.
"Hättest Du mich mal vorher gefragt."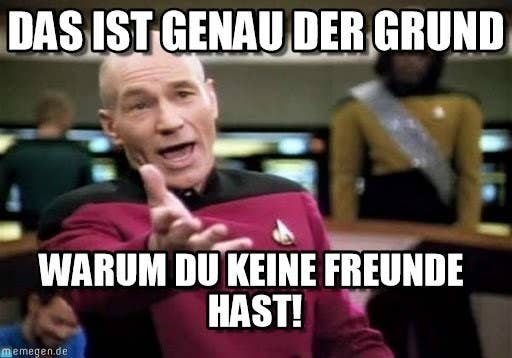 2.
"Das hättte ich Dir auch gleich sagen können."
Nickelodeon / Via giphy.com
3.
"Ich schaue Filme immer nur in Originalsprache."
5.
"Es gibt kein schlechtes Wetter, sondern nur schlechte Kleidung."
6.
"Wenn nicht jetzt, wann dann?"
The Weinstein Company / Universal Pictures / Inglourious Basterds / Via giphy.com
7.
"Wenn ich da mal kurz einhaken darf."
8.
"Der frühe Vogel fängt den Wurm."
PBS / Sesame Street / Via giphy.com
9.
"Also ich mache das normalerweise immer so."
10.
"Wer nicht hören will, muss fühlen."
guyism / Via mashable.com
11.
"Ein paar leichte Schläge auf den Hinterkopf erhöhen das Denkvermögen."
12.
"Ich habe das studiert."
FilmArchivesNYC / Via giphy.com
13.
"Hast Du etwa das Kleingedruckte nicht gelesen?"
14.
"Da waren die Augen wohl wieder größer als der Magen."
New Line Cinema / Herr Der Ringe / Via giphy.com
15.
"Das überrascht mich ja überhaupt nicht."
MTV / Via giphy.com
16.
"Noch ein Spruch – Kieferbruch."
Comedy Central / The Daily Show / Via giphy.com
17.
"Hast Du nachgeschaut, ob der Stecker richtig drin ist?"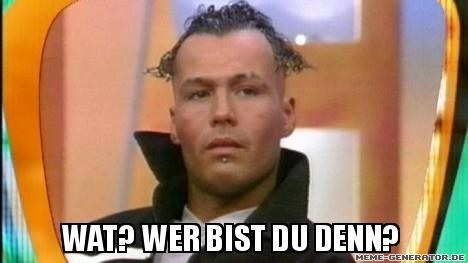 18.
"Über dieses Thema habe ich einen spannenden Artikel gelesen."
simplusgeo / Via giphy.com
19.
"Klugscheißer kann keiner leiden."
Hol Dir BuzzFeed auf Facebook! Like uns hier.