REZEPT: BACON-BBQ CHICKEN-ANANAS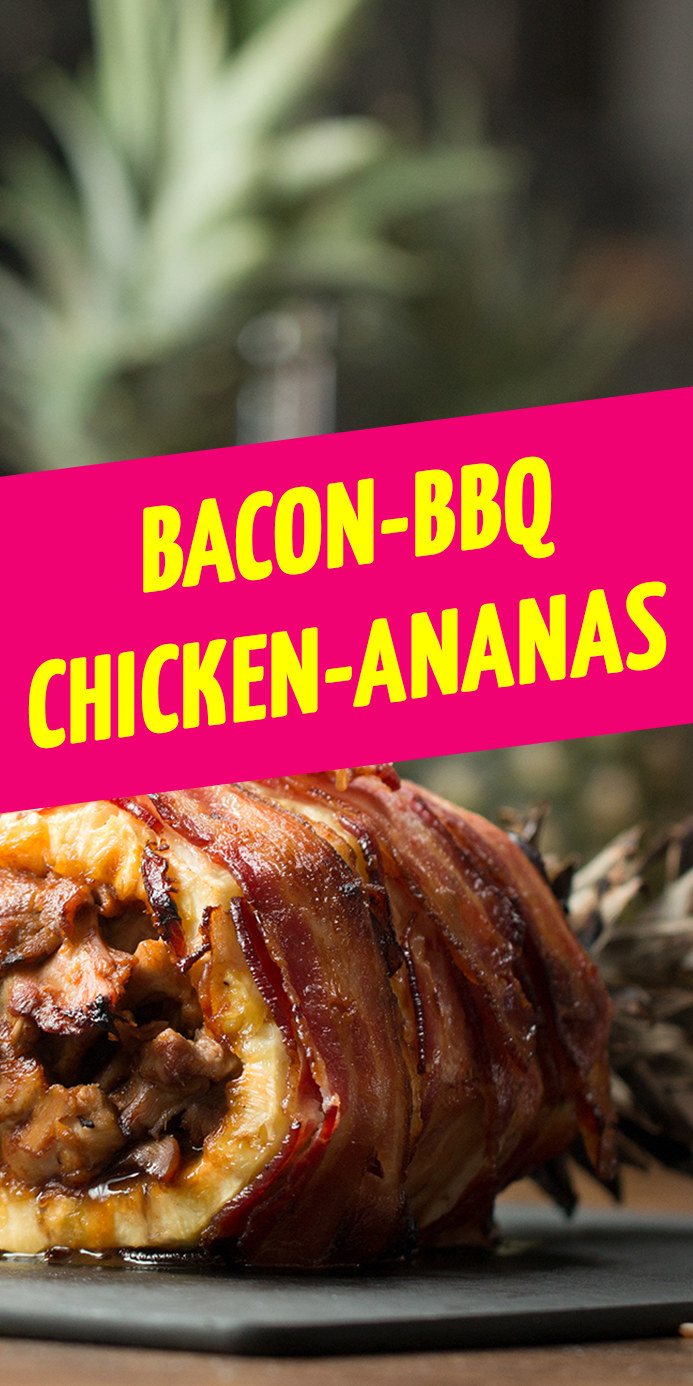 ZUBEREITUNG
1. Schneide die Schale der Ananas großzügig ab.
2. Schneide ebenfalls den unteren Strunk der Ananas ebenfalls ab.
3. Nun höhle die Ananas mit einem Löffel einfach aus.
4. Lege das Hähnchen in eine heiße Pfanne mit etwas Öl und brate es kurz an.'
5. Gib Salz, Pfeffer und – ganz wichtig – BBQ-Sacue hinzu.
6. Fülle die Ananas nun mit dem angebratenen Hähnchen.
7. Jetzt umwickelst du die Ananas komplett mit Bacon und fixierst die Bacon-Streifen mit Zahnstochern.
8. Gib die Ananas in einen Ofen bei 180°C und schmore sie darin für rund 30 Minuten.
9. Fertig!
Looks like there are no comments yet.
Be the first to comment!