REZEPT: Flammkuchen Ofenbrot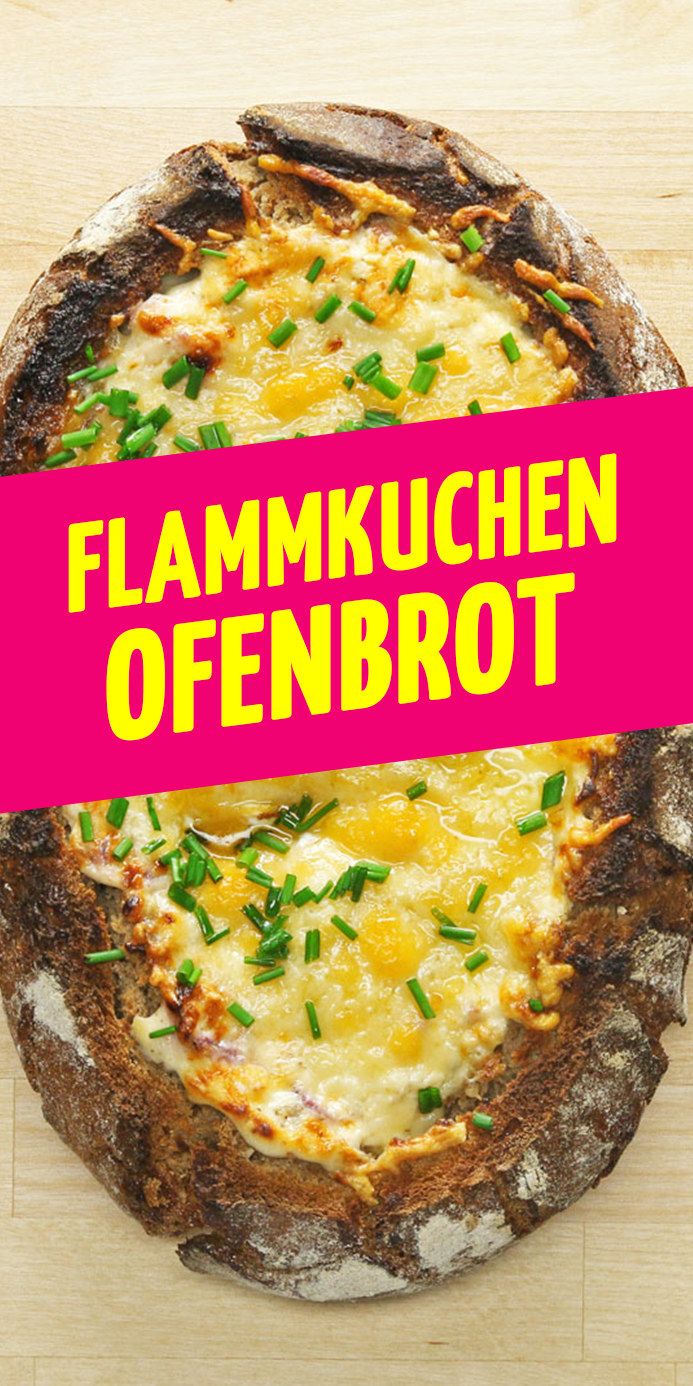 ZUBEREITUNG
1. Speckwürfel in einer Pfanne anbraten.
2. Dann Zwiebelscheiben hinzugeben und andünsten.
3. Dann alles in eine Schüssel geben und mit Schmand vermischen. Würzen nicht vergessen!
4. Schnapp dir einen Laib-Brot und schneide ihn der Länge nach, etwas oberhalb der Mitte auf. Heb den "Brot-Deckel" auf!
5. "Entkerne" das Brot und nimm den Großteil des Teiges heraus. Hebe den Teig auf!
6. Nun kannst du das Brot mit der Schmand-Speck-Mischung befüllen.
7. Alles gut im Brotlaib verteilen.
8. Greyerzer Käse darüber streuen.
9. Jetzt nimm dir den "Brot-Deckel" und den restlichen Brotteig, bestreiche beides mit Butter und schneide beide Brot-Stücke in grobe aber schmale Streifen.
10. Alles bei 250°C für 15 MInuten in den Backofen geben.
11. Zum Garnieren mit Schnittlauch bestreuen.
12. Fertig!
Looks like there are no comments yet.
Be the first to comment!