Chinesisches Take-Away-Style-Hühnchen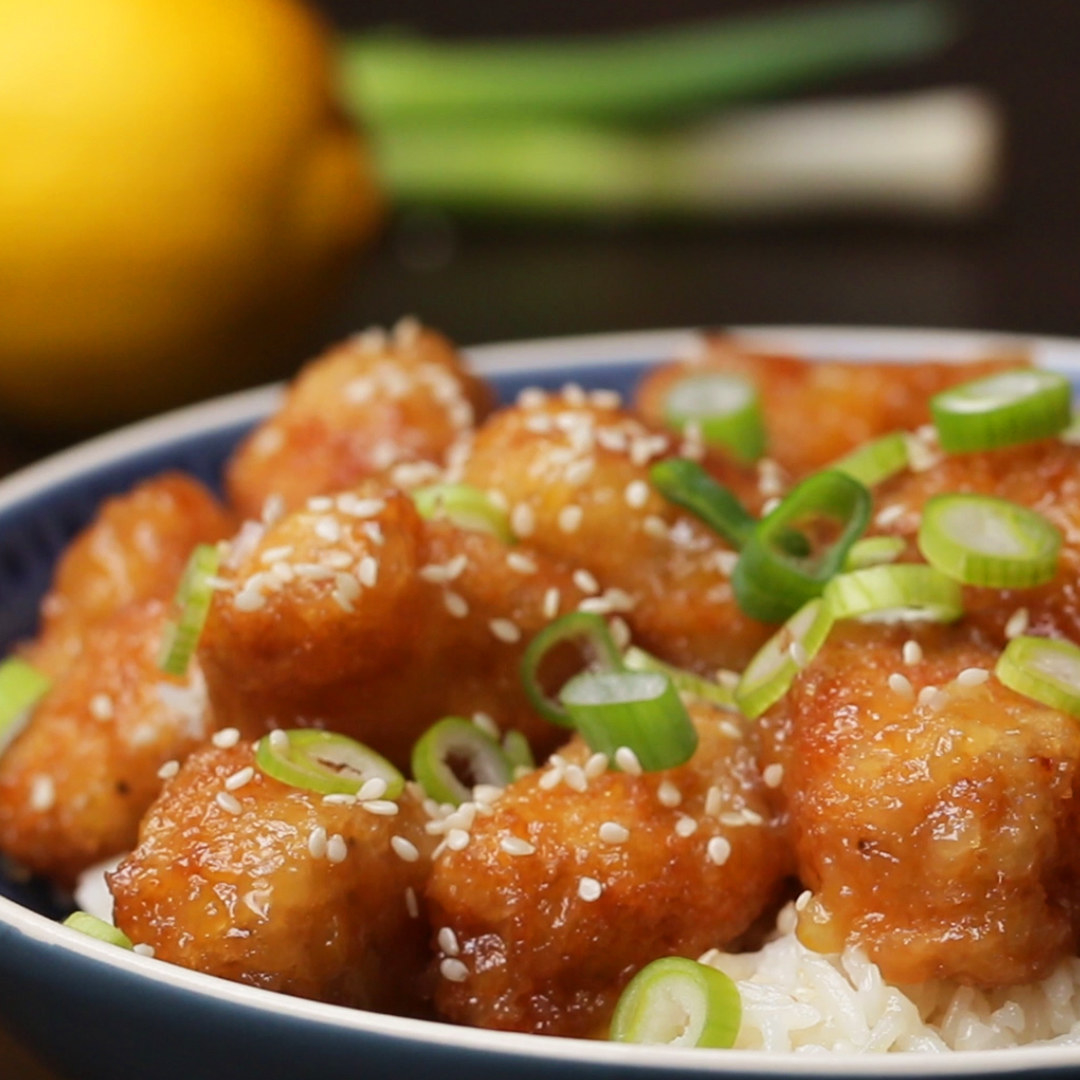 ZUTATEN
120 g Hähnchenbrust
Zitrone
1 TL Knoblauch
1 TL Soja-Sauce
1 TL Salz
1 TL Pfeffer
Mehl
Ei
Panko
60 ml Hühnerbrühe
Zitronensaft
4 EL Zucker
1 EL Wasser
Frühlingszwiebeln
ZUBEREITUNG
1. Hähnchenbrust in eine Schüssel legen. Dann die Zitronenschale darüber zur Hälfte abreiben. Dann Knoblauch, Soja-Sauce, Salz, Pfeffer darüber geben.
2. Die Hähnchenbrust in Mehl wenden, danach in Ei und dann in Panko-Panade.
3. Pfanne mit Öl erhitzen. Dann die Hähnchenbrust hineingeben. Ab und an wenden und wenn sie goldbraun ist herausnehmen.
4. Danach eine seperate Pfanne vorbereiten. Hühnerbrühe, Zitronenabrieb, Zitronensaft, Zucker aufkochen lassen und mit etwas Wasser aufgießen. Maismehl dazu und dann die Hähnchenbrust.
5. Frühlingszwiebeln und Sesam-Kerne dazu.
6. Genießen!
Looks like there are no comments yet.
Be the first to comment!