1.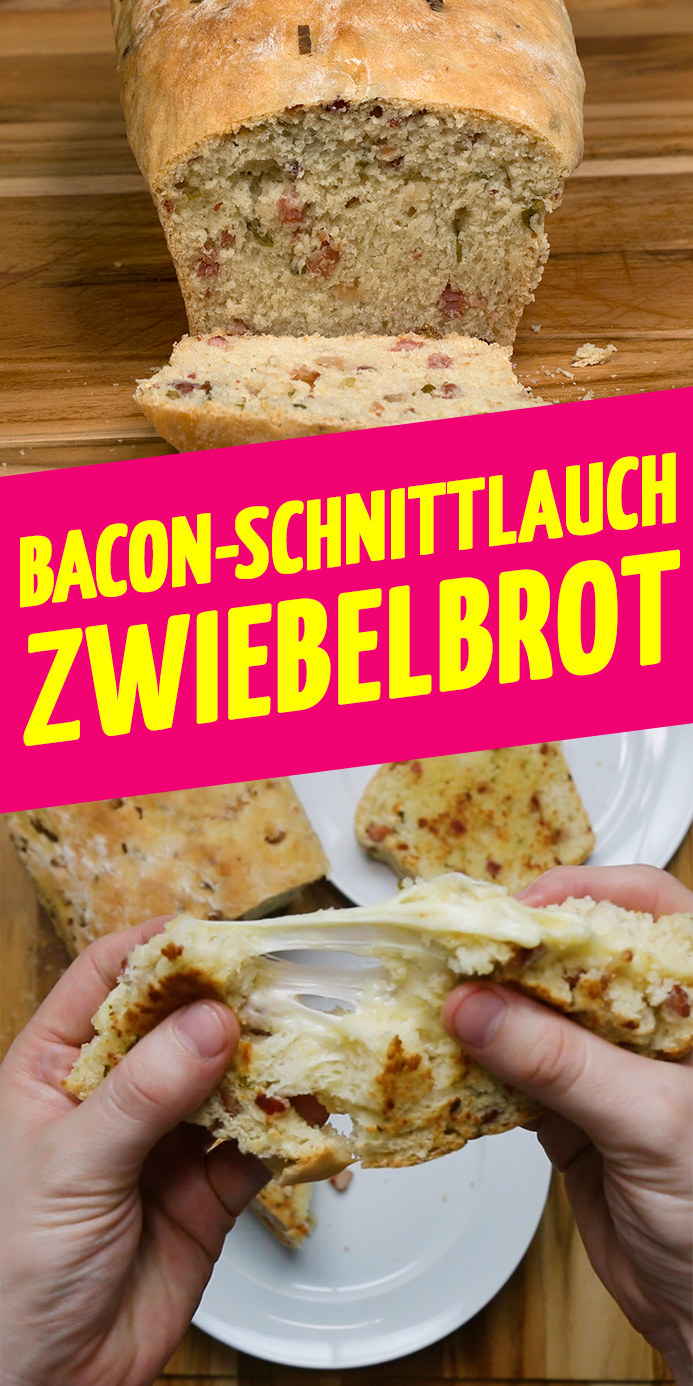 ZUBEREITUNG
1. Den Bacon in einer heißen Pfanne anbraten.
2. Das ausgelassene Fett aufheben.
3. Heißes Wasser in eine Schüssel geben. Zucker, Trockenhefe dazu und alles 5 Minuten gehen lassen.
4. Dann gibst du das Weizenmehl hinzu.
5. Das ausgelassene Fett dazugeben.
6. Eine Prise Salz dazu.
7. Die Masse gut umrühren.
8. Den Teig auf einem Kochbrett auslegen. (Mehl nicht vergessen, sonst klebt der Teig fest.)
9. Bacon darübergeben.
10. Schnittlauch hinzugeben.
11. Nun den Teig gut kneten, bis du eine schöngeförmte Kugel hast.
12. Den Teig in eine Schüssel legen, Frischhaltefolie darübergeben.
13. Den Teig 1 Stunde ruhen lassen.
14. Jetzt knetest du den Teig nochmal durch.
15. Legen den Teig in eine Backform, Frischhaltefolie drüber und 1 Stunde aufgehen lassen.
!6. Danach bei 180° C circa 50 Minuten in den Ofen.
17. Fertig!
2.
NOCHMAL?
https://www.facebook.com/EinfachTasty/posts/618010375230736
Looks like there are no comments yet.
Be the first to comment!