REZEPT: Bacon-Käse-Risotto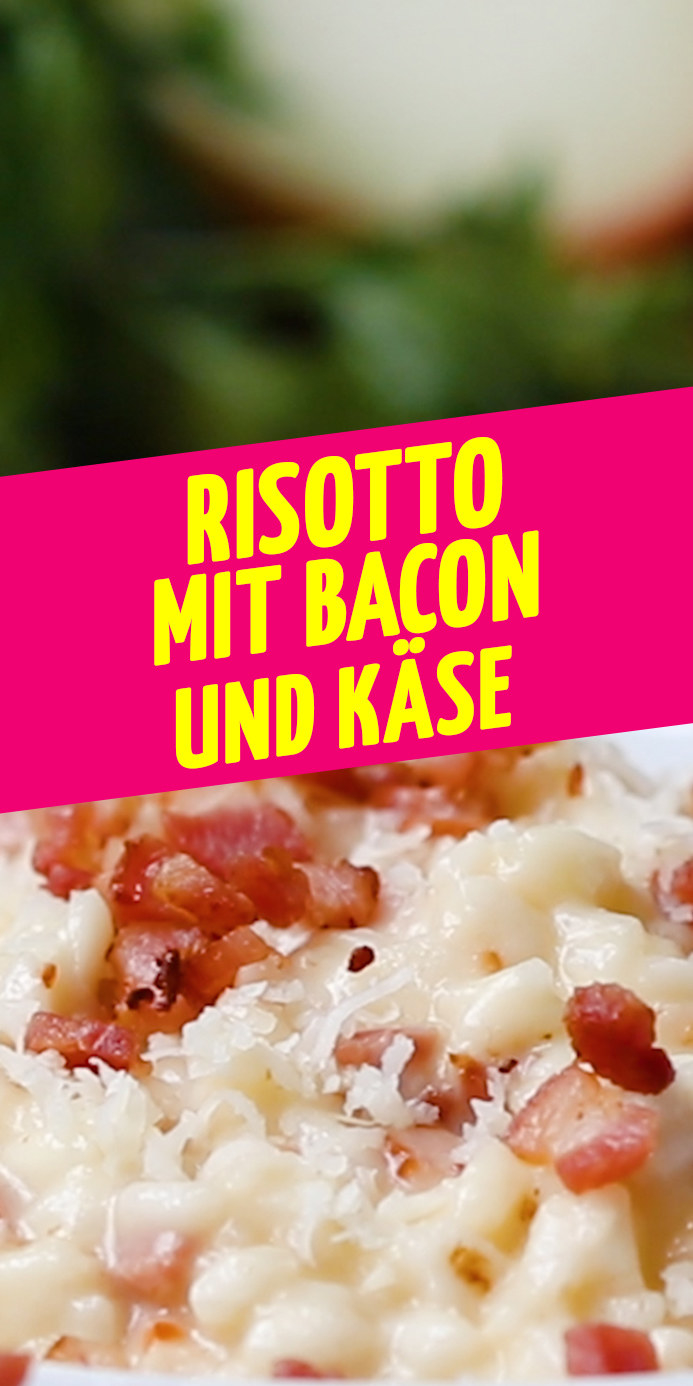 ZUBEREITUNG
1. Karotten, Lauch, eine Zwiebel, Rosmarin, Thymian, Lorbeer, eine Chili-Schote, Salz und Pfeffer in einen Topf mit Wasser geben.
2. Topf erhitzen,10 Minuten köcheln lassen und danach von der Hitze nehmen – Brühe aber warm halten!
3. Jetzt den Bacon in einen heißen Topf geben und gut anbraten. Dann Bacon aus dem Topf nehmen.
4. Und eine halbe, gewürfelte Zwiebel in den heißen Topf geben. Anbraten!
5. 400g Risotto-Reis hinzugeben.
6. Umrühren und dann trockenen Weißwein hinzugeben.
7. Wieder gut rühren.
8. Dann zwei Kellen der Gemüsebrühe dazugeben.
9. Gut umrühren und so lange immer wieder Brühe hinzugeben, bis Risotto-Reis al dente ist.
10. Geriebenen Parmesan und Mozzarella-Stückchen dazugeben.
11. Wieder rühren.
12. Bacon rein, nach Belieben nochmal Mozzarella und ein Esslöffel Butter hinzu.
13 Fertig! ( Mit Parmesan und Bacon bestreuen.)
Looks like there are no comments yet.
Be the first to comment!