Pesto-Pasta mit 5 Zutaten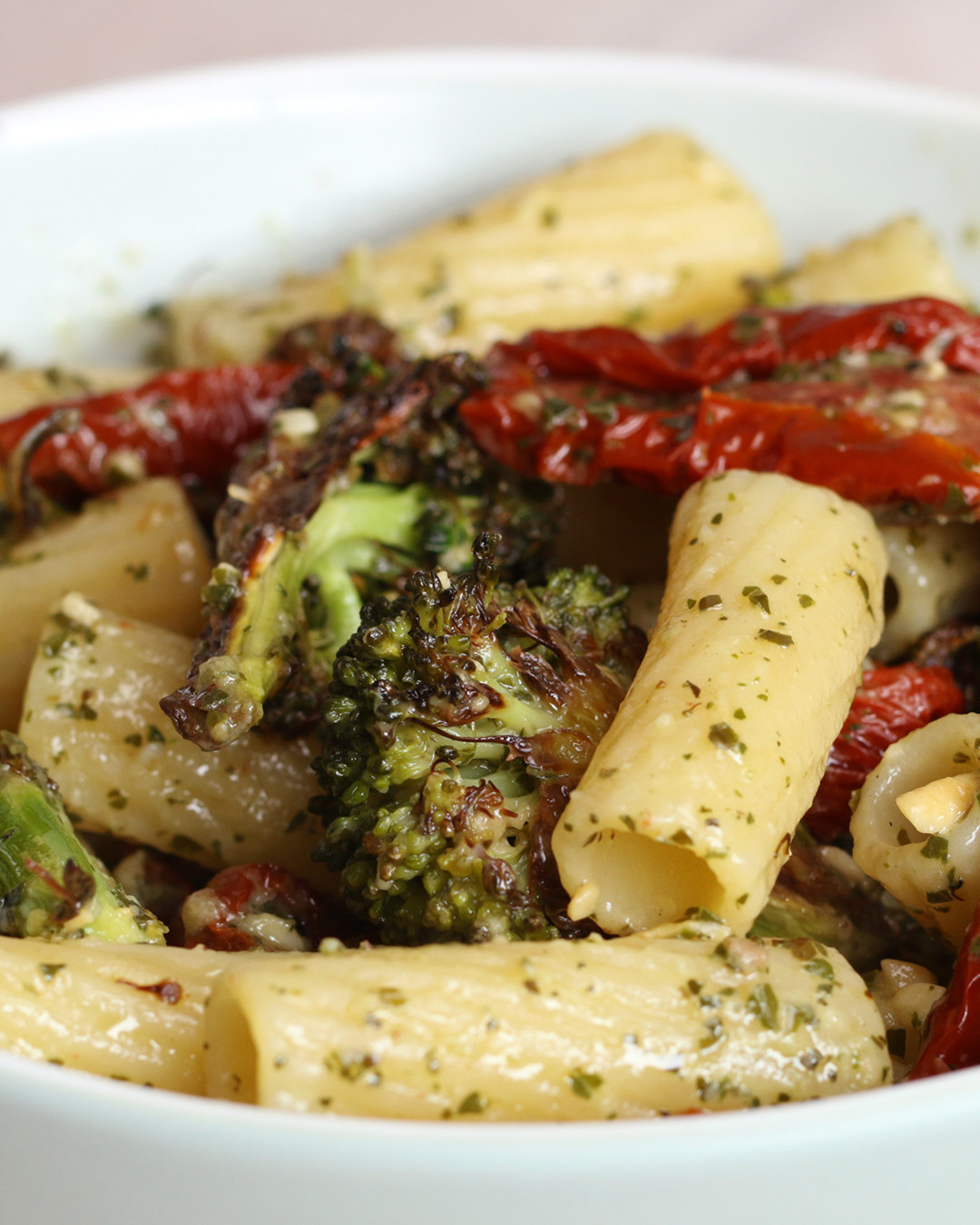 ZUTATEN
3-4 Portionen
1 Kopf Brokkoli
350 g Rigatoni
100 g getrocknete Tomaten
150 g frisches Pesto
50 g geriebener Parmesan
2 EL Olivenöl
Salz
Pfeffer
ZUBEREITUNG
1. Die Brokkoliröschen mit Olivenöl beträufeln und mit Salz und Pfeffer würzen und dann bei 180°C 20 Minuten lang backen.
2. Die Rigatoni kochen und etwas Nudelwasser aufbewahren.
3. Die Rigatoni mit etwas 50 ml Nudelwasser bei niedriger Hitze mit den Tomaten, dem Brokkoli, dem Pesto und dem Parmesan verrühren bis der Käse geschmolzen ist.
4. Guten Appetit!
Dieser Artikel erschien zuerst auf Englisch.
Looks like there are no comments yet.
Be the first to comment!