1.
Ein plötzlicher Schmerz, und dann trifft Dich die Müdigkeit aus dem Nichts ... wie ein Betäubungspfeil.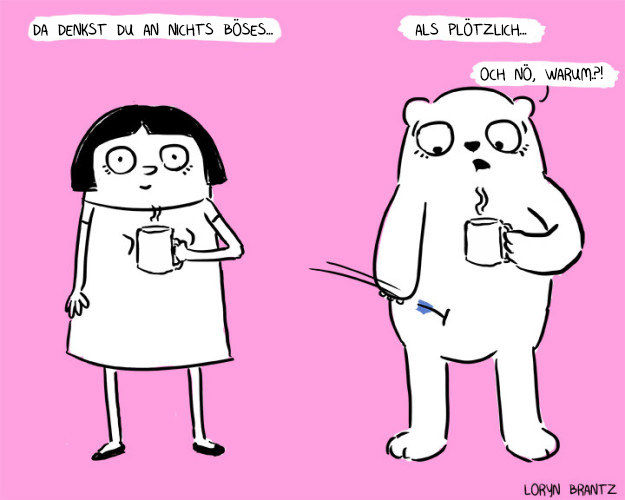 2.
Du fühlst Dich sofort benommen, sodass Du einfach verärgert zufällig Dinge fallen lässt und alles umwirfst.
3.
Du bist gleichzeitig sehr wütend und sehr schläfrig.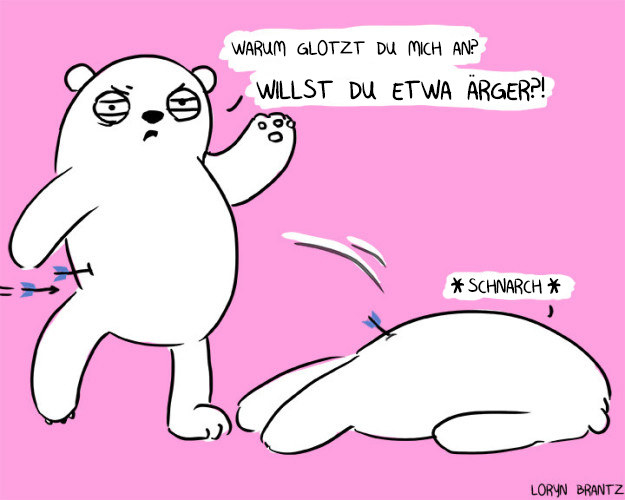 4.
Du hast auch Bärenhunger. Verstehste? BÄRENHUNGER!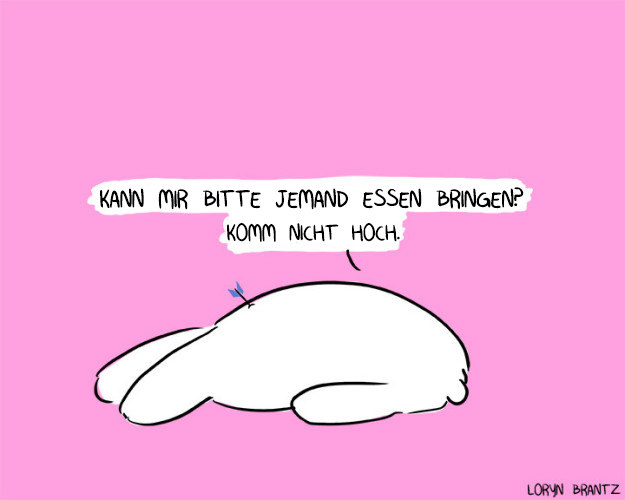 5.
Es kann sein, dass Du Dich dabei erwischst, wie Du versuchst, im Liegen zu essen, weil Du Dich nicht bewegen kannst.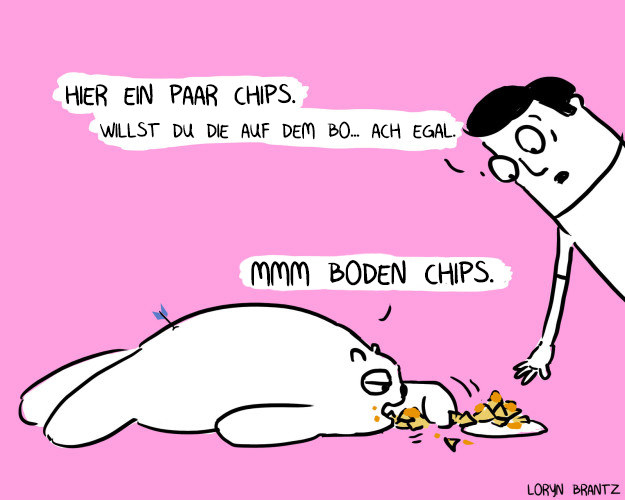 6.
Du könntest schlagartig einschlafen, egal, was Du gerade tust. 7.
Wenn Dich jemand etwas fragt, hast Du gerade noch genug Energie, ärgerlich zurück zu knurren und zu brummen.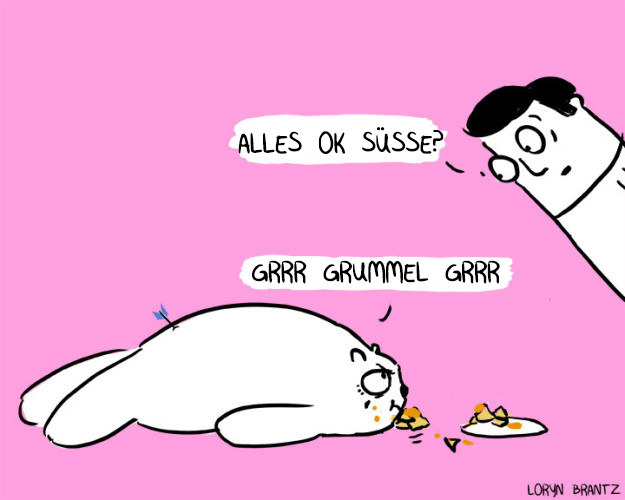 8.
Und wenn es zu guter Letzt vorbei ist, hast Du Schmerzen und bist verwirrt.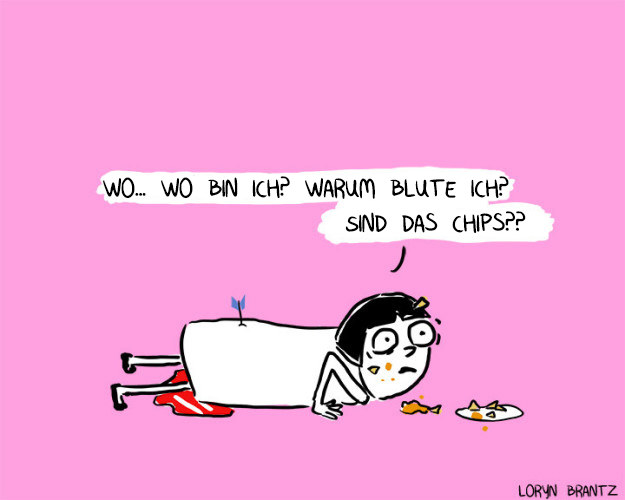 Looks like there are no comments yet.
Be the first to comment!