Am Mittwoch wurden zwei US-Journalisten vor laufender Kamera getötet.
Während eines Live-Interviews wurden die 24-jährige Journalistin Alison Parker und der 27-jährige Kameramann Adam Ward erschossen. Sie berichteten gerade für den Lokalsender WDBJ7 von der Bridgewater Plaza, einem Einkaufszentrum in Moneta am Smith Mountain Lake, als die Schüsse fielen.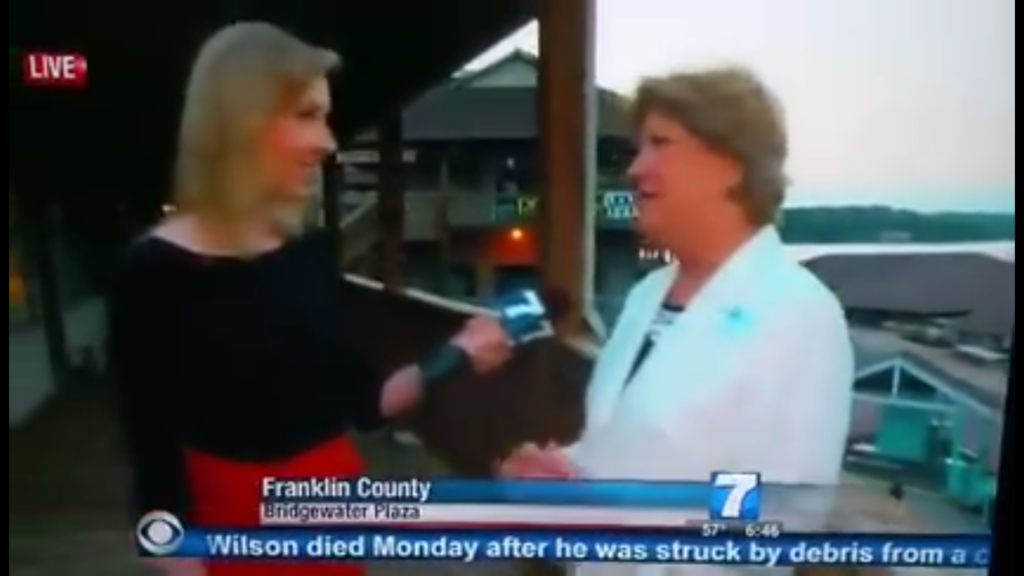 Über Alison Parker und Adam Ward
Die 24-jährige Parker hatte nach ihrem Abschluss an der James Madison University zunächst als Praktikantin bei WDBJ7 gearbeitet und war später dann Reporterin in Roanoke, Virginia. Sie war kürzlich erst mit Chris Hurst zusammen gezogen, dem Sprecher der 18-Uhr-Nachrichten des Senders. Er bezeichnete sie als "die strahlendste Frau, die ich je getroffen habe".
Ward war Kameramann bei WDBJ7 und 27 Jahre alt. Er hatte an der Virginia Tech University seinen Abschluss gemacht und war verlobt. Laut seiner Facebook-Seite hatten er und seine Verlobte für nächsten Sommer ihre Hochzeit geplant.
WDBJ7, der Lokalsender und Arbeitgeber der beiden, trauert.
Viele Menschen sind schockiert über die Tat und sprechen den Angehörigen und Arbeitskollegen der beiden ihr Mitgefühl aus.
Hol Dir BuzzFeed Deutschland auf Facebook!
Korrektur
Im ersten Absatz dieses Texts war das Alter der beiden getöteten Journalisten vertauscht. Dieser Fehler wurde korrigiert.
Looks like there are no comments yet.
Be the first to comment!