Das ist Hannah, ein Pit Bull–Labrador-Mix.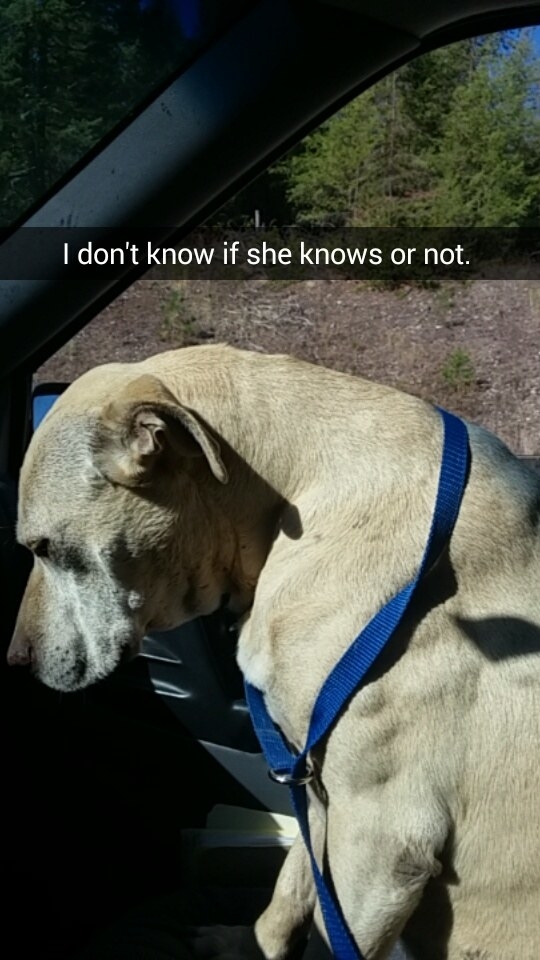 Vor zwei Monaten fing es an, mit Hannahs Gesundheit bergab zu gehen.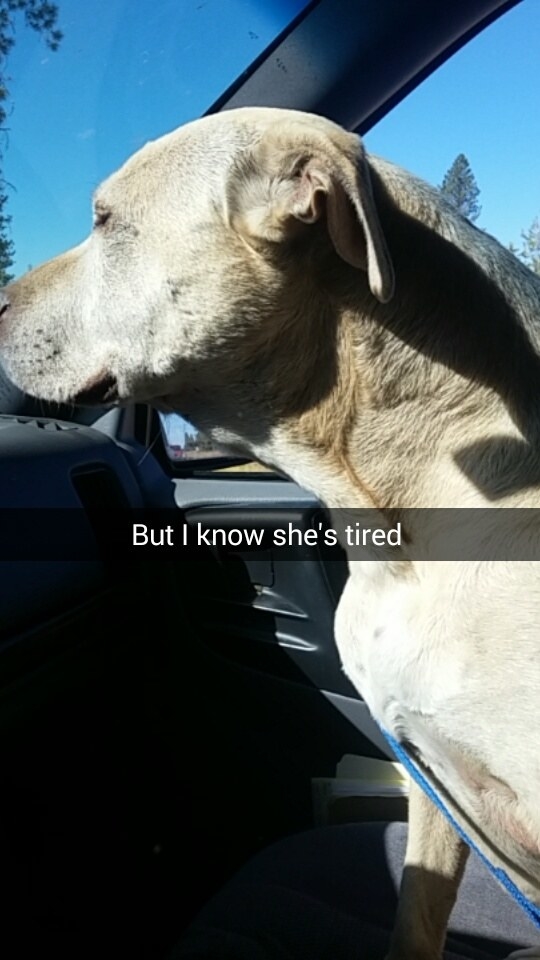 Wegen Hüftproblemen hatte sie große Probleme beim Laufen.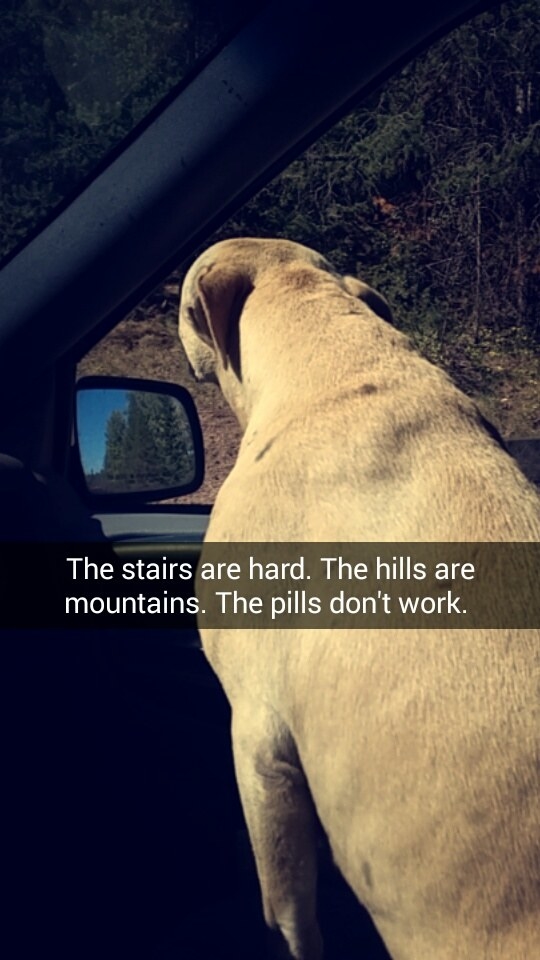 Doch die Schmerzmittel verursachten Krampfanfälle und griffen Hannahs Leber an. Selbst nach dem Absetzen der Medikamente wurde es nicht besser.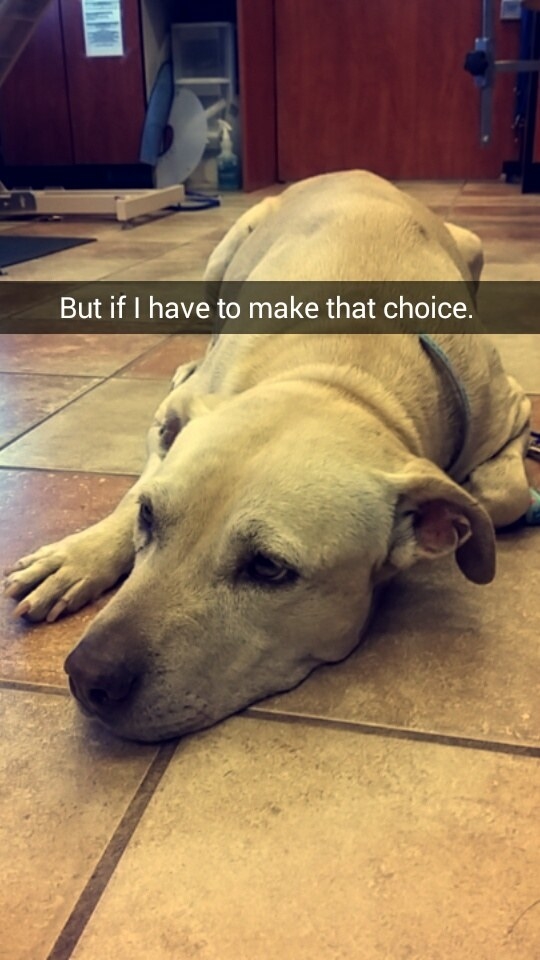 Darum entschloss sich Kyle Amick, der Hannah elf Jahre lang gehörte, ihrem Leid ein Ende zu bereiten.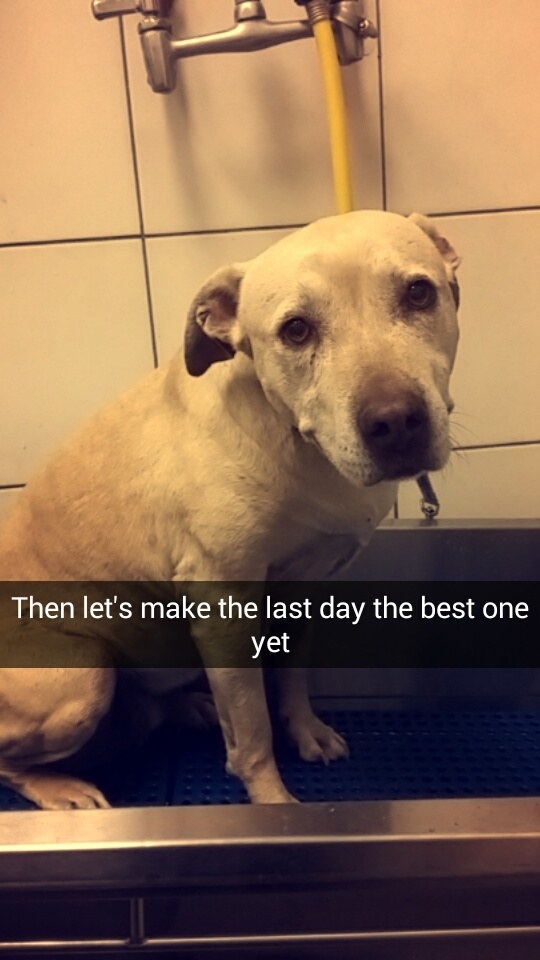 "Das war die schlimmste Entscheidung, die ich in meinem Leben je treffen musste", erzählte Amick gegenüber BuzzFeed News. "Hannah war meine beste Freundin."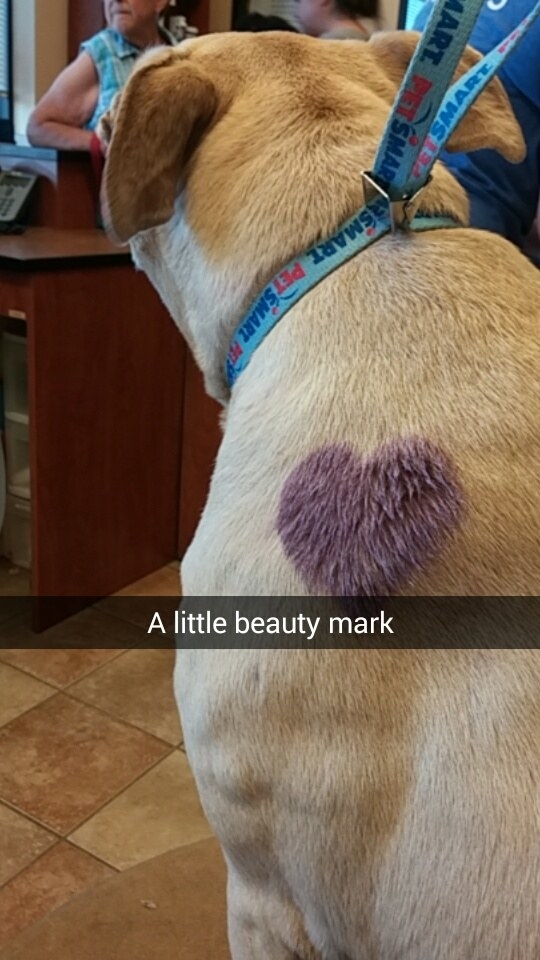 Und auf dem Weg nach Hause gab's einen leckeren Snack.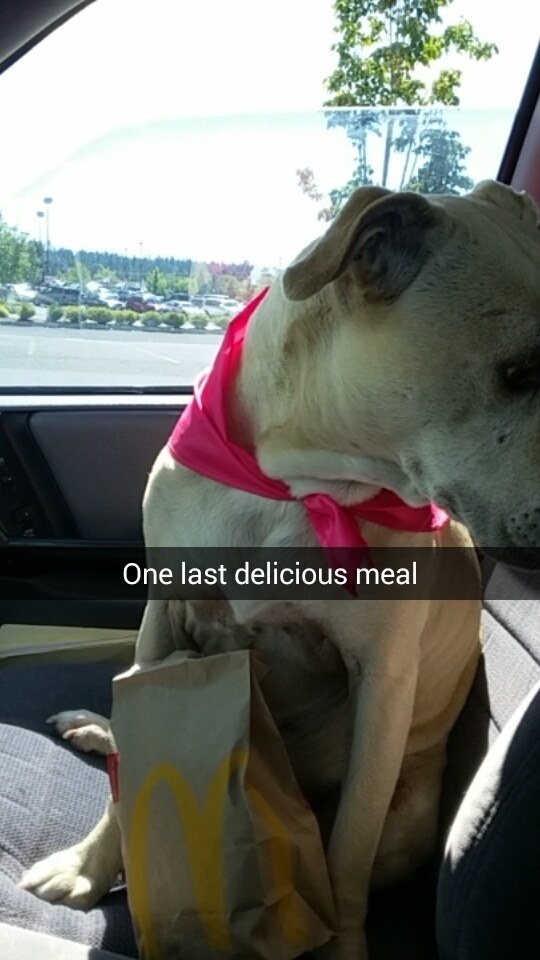 "Sie war sehr schlau und immer zum Kuscheln und Spielen bereit", so Amick.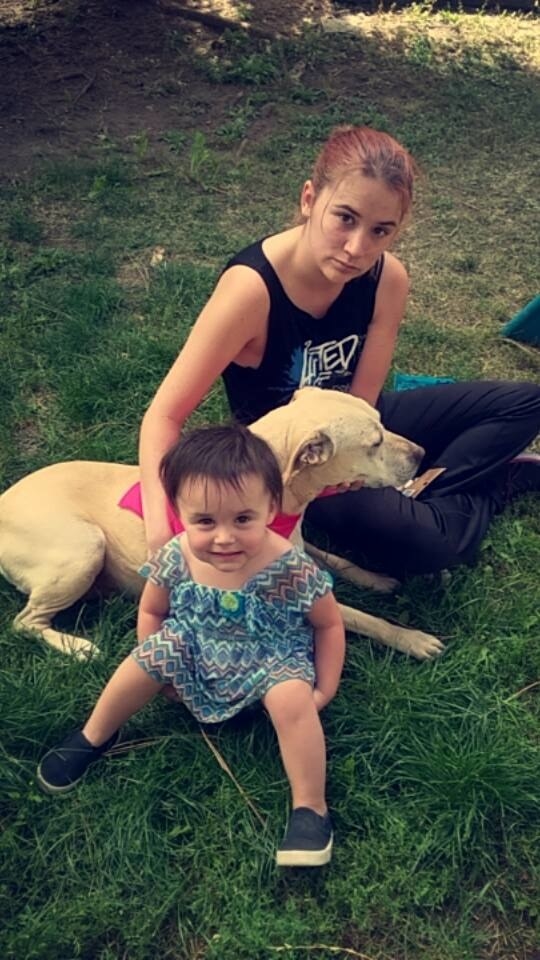 An ihrem letzten Tag konnte sich Hannah noch einmal mit ihrem Kumpel Vinny austoben, mit dem sie über neun Jahre lang gespielt hatte.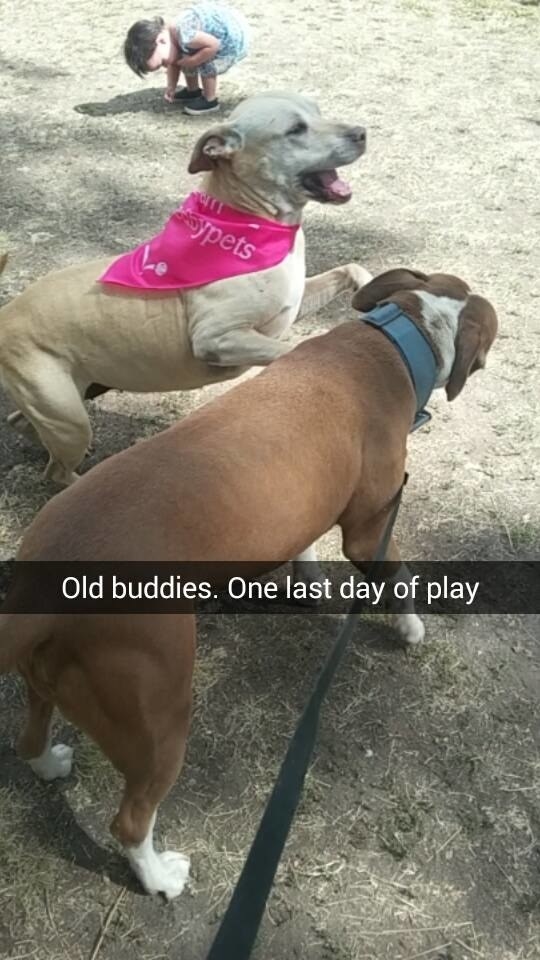 Obwohl auch das ganz schön anstrengend war.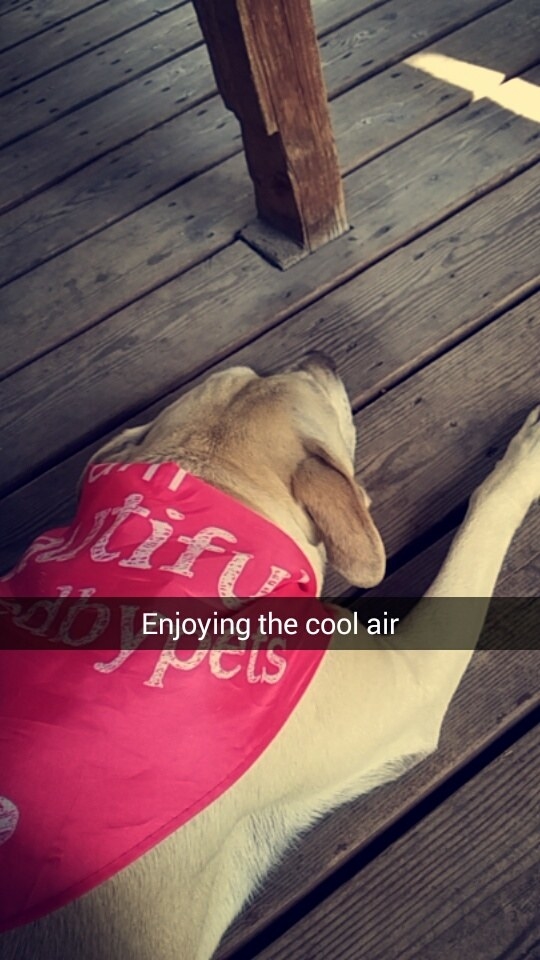 All diese letzten Momente hat Kyle Amick mit Snapchat festgehalten. Bis es zur Klinik ging.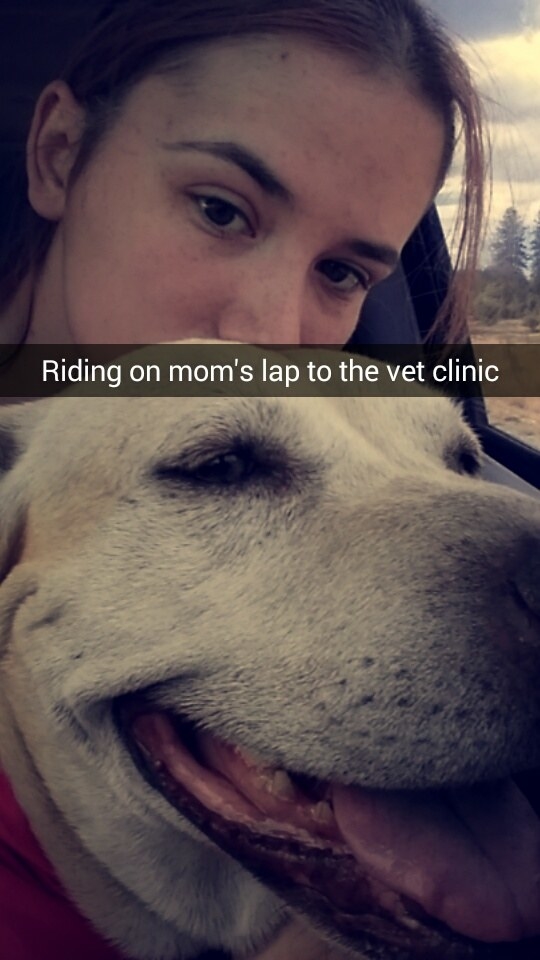 "Ich glaube, es gab nicht eine einzige Person dort, die nicht geweint hat", berichtet die 24-Jährige.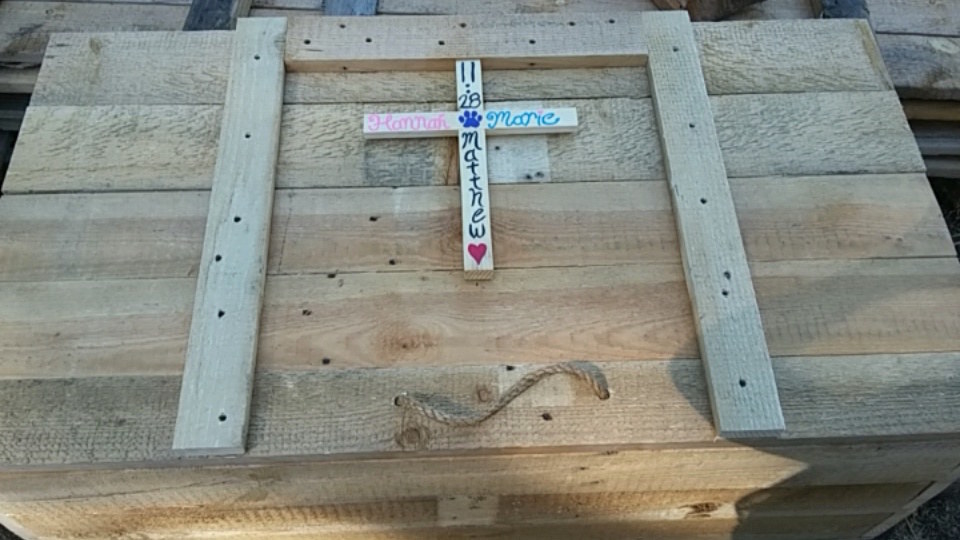 Viele Nutzer haben Kyle Amick aufmunternde und tröstende Nachrichten geschickt.
Manche haben die Entscheidung Hannah einzuschläfern kritisiert, weil sie auf den Bildern einen gesunden Eindruck macht. Doch Amick besteht darauf, dass sie nur das Beste für ihren Hund getan hat.
"Ich war mir erst nicht sicher, was ich davon halten soll."
Die vielen Reaktionen haben die junge Frau sehr überrascht. "Doch ich bin froh, dass sie so viele Menschen so berührt, wie sie mich jahrelang berührt hat."
Looks like there are no comments yet.
Be the first to comment!