In Bayern tagt der G7-Gipfel. Und dieses Bild von Angela Merkel und Barack Obama ist definitiv das Foto des Tages.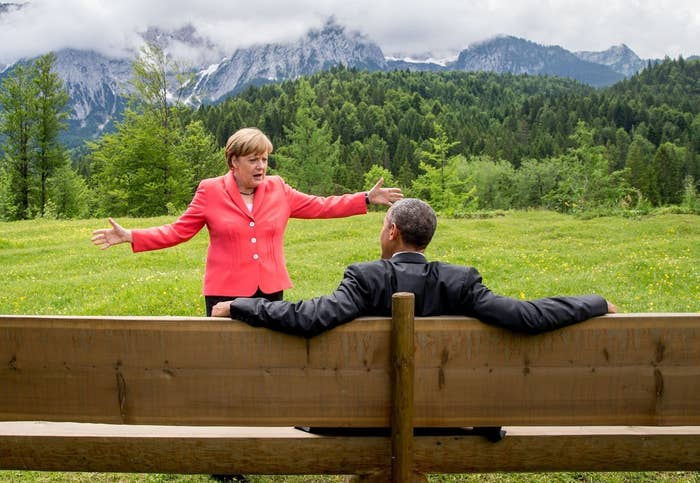 Auf Twitter erfinden Leute ihre eigenen Bildunterschriften und machen das Foto zum Meme:
Einige erinnert dieses Bild an das " Look At All The Fucks I Give"-Meme.
Hier kannst Du Dein eigenes #MerkelMeme erstellen und teilen:
Eine Best Of Sammlung der #MerkelMemes findest Du hier.
Wir haben die Meme-Vorlage verändert, damit es beim Teilen auf Facebook besser lesbar ist.