Ende Juli ist Kartoffelsalat, der Film von deutschen YouTubern, in die Kinos gekommen.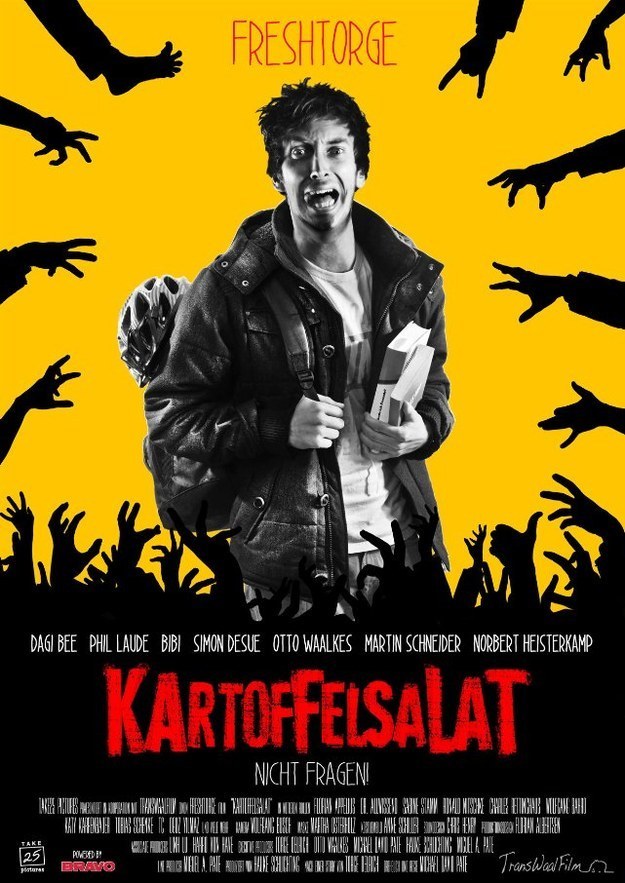 Mitgespielt haben große deutsche YouTuber wie Freshtorge, Phil Laude, Dagi Bee, Bibi, Simon Desue, Joyce Ilg oder die Lochis.
Und Otto Waalkes war auch dabei.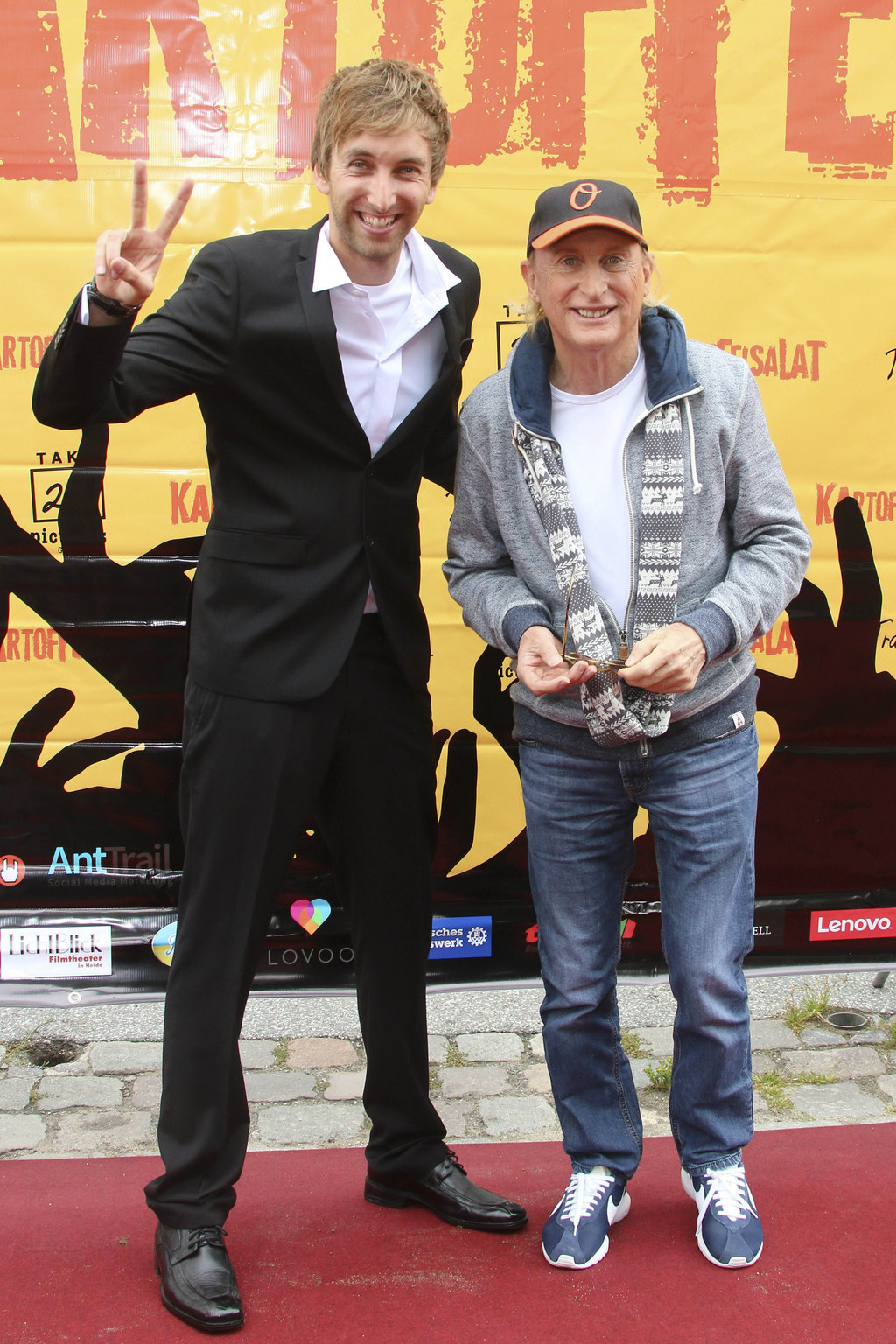 Aber in der Internet Movie Database ...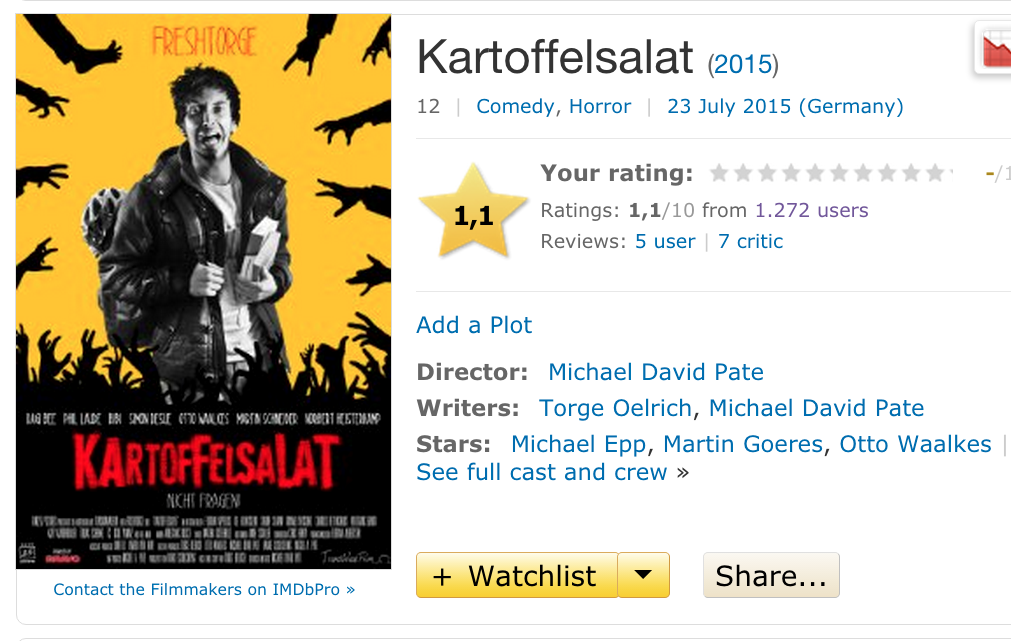 ... sind die Bewertung für den Film katastrophal. 1,1 von 10 Punkten.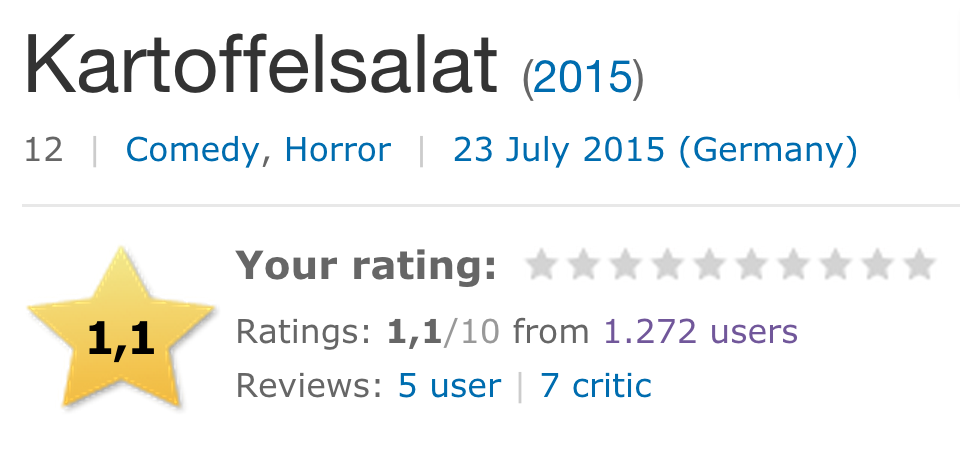 Nur User, die weiblich und unter 18 sind, gaben dem Film überhaupt mehr als 2 Sterne.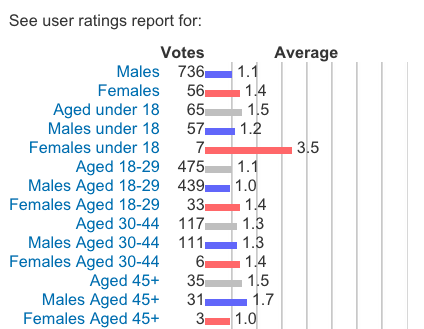 Damit ist Kartoffelsalat sogar noch schlechter als Jurassic Shark. Hier die Liste mit den am schlechtesten bewerteten Filmen der Welt.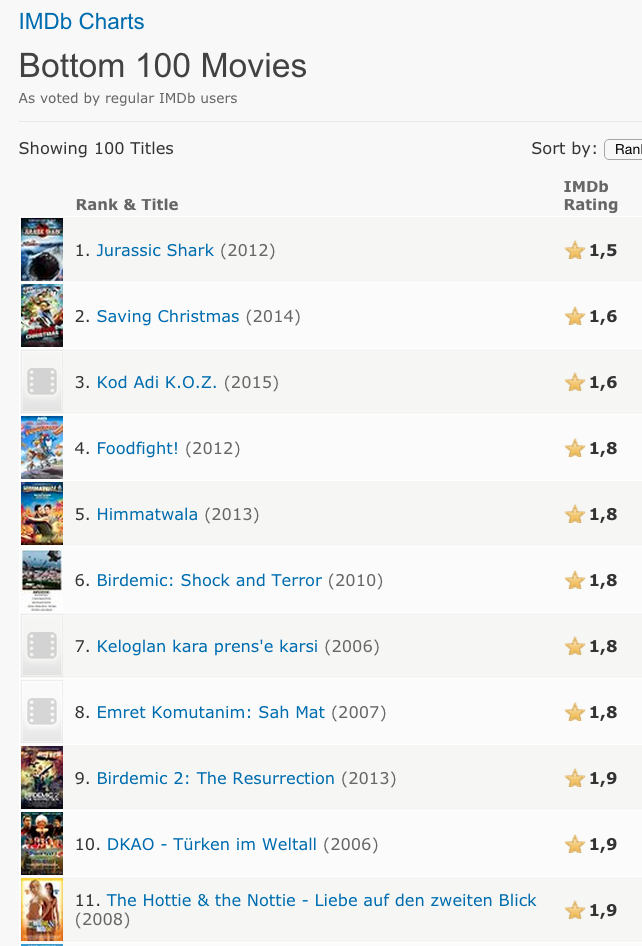 Aber warum ist Kartoffelsalat noch nicht in dieser Liste? Antwort: Laut IMDb muss ein Film mindestens 1500 Bewertungen haben, erst dann ist ein Film relevant genug. Kartoffelsalat hat aktuell 1272 Bewertungen.
Im Netz rufen nun Leute sogar dazu auf, die fehlenden Bewertungen noch abzusetzen ...

... damit der Film ganz offiziell der schlechteste Film aller Zeiten wird.

Und Freshtorge bestimmt so: Aaaaaahhhh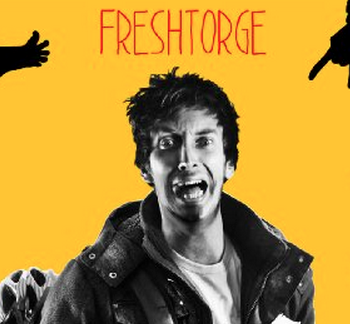 UPDATE: Es sind genügend Bewertungen zusammengekommen.
Kartoffelsalat ist damit offiziell in der IMDb der schlechteste Film der Welt.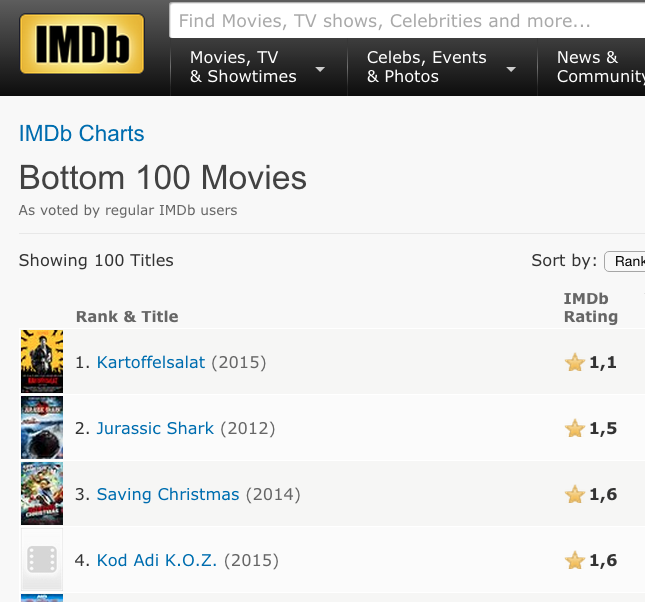 Update: Es stimmen immer mehr für den Film ab.
Mehr als 3000 User haben den Film nun bewertet. Und zwar schlecht. Aktuelles Rating: 1,0.
Hol Dir BuzzFeed auf Facebook! Like uns hier.
Looks like there are no comments yet.
Be the first to comment!