Am Wochenende zog Sturm Herwart durch den Norden Deutschlands und sorgte sogar dafür, dass in dieser Hamburger U-Bahn-Station Haie schwammen!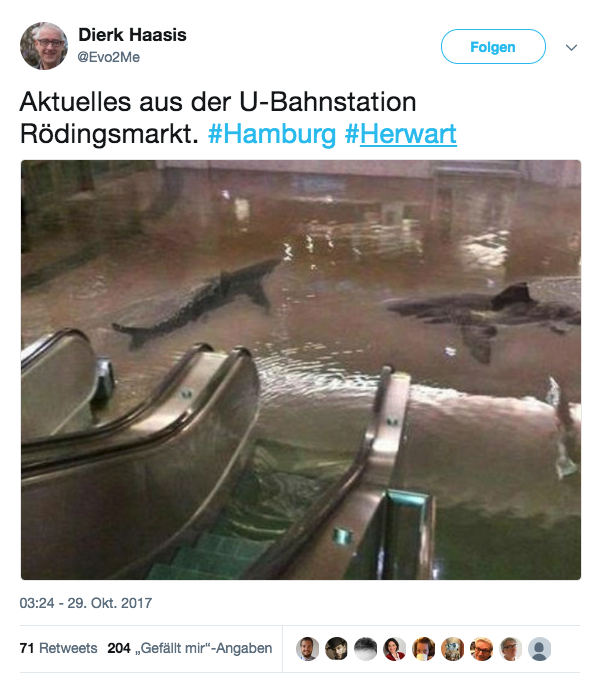 Nein, natürlich nicht.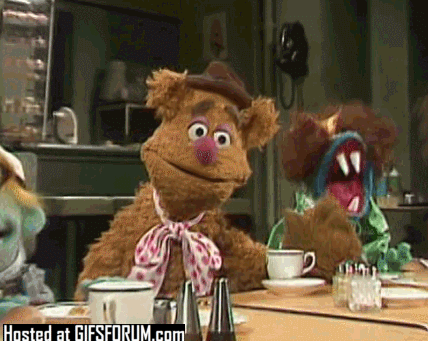 Ein einfacher Rechtsklick aufs Bild und eine Google Bildersuche zeigt sofort, ...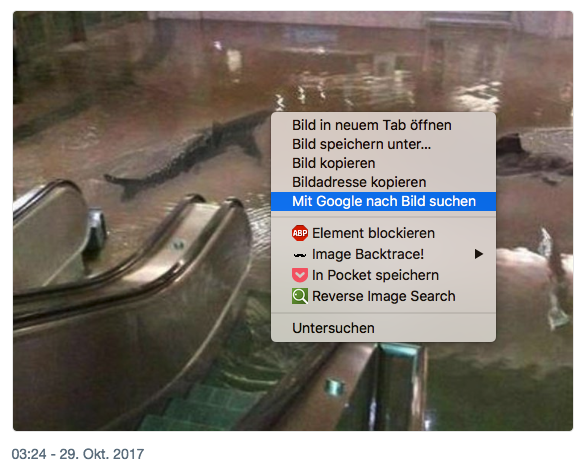 ... dass dieses Bild seit Jahren regelmäßig bei Naturkatastrophen als Fake-Bild durchs Netz kursiert.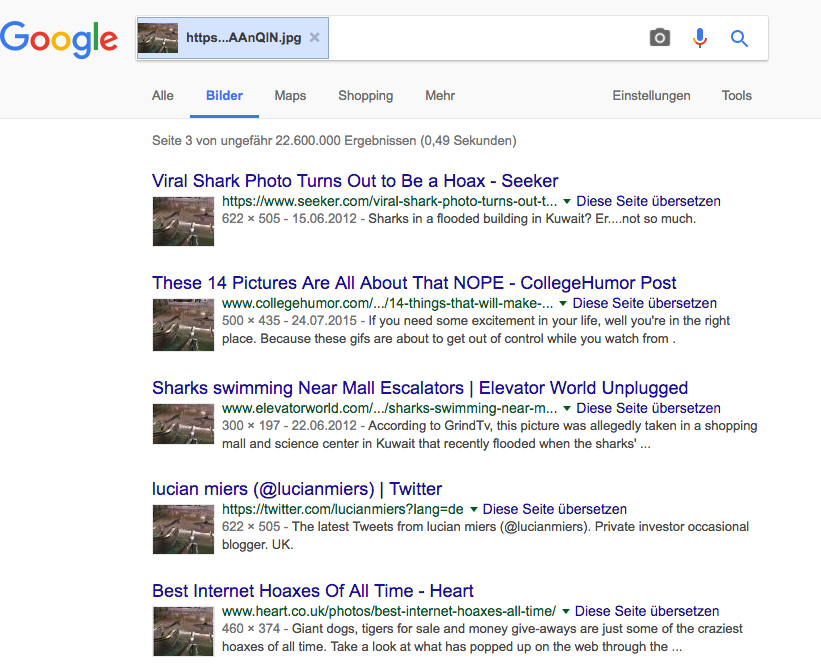 Trotzdem teilen Leute dieses Foto auf Twitter und fallen darauf herein.
Und dabei gibt es noch viel mehr Hinweise darauf, dass dieses Foto fake ist. Unter anderem, dass die U-Bahn-Station Rödingsmarkt überirdisch ist.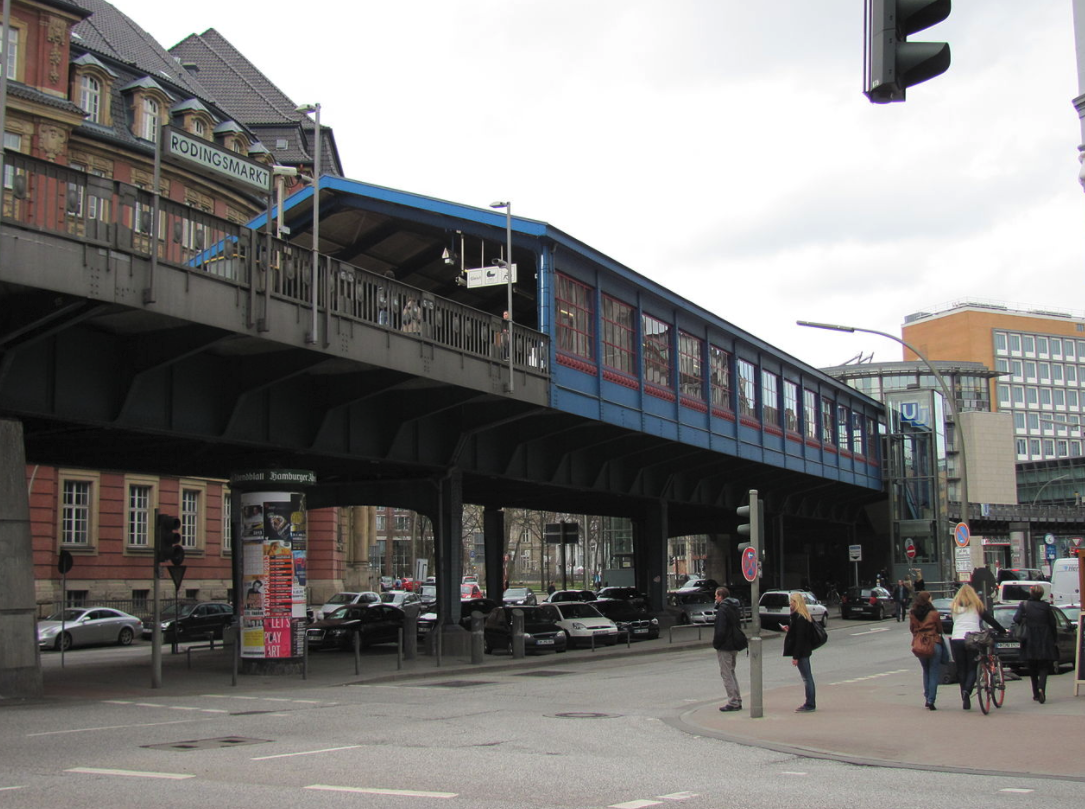 Auf irgendeinem Grund sind fake Fotos mit Haien super beliebt bei Naturkatastrophen und werden immer wieder geteilt, um Menschen zu verarschen. Unsere Kollegen von BuzzFeed News sind diesem Phänomen in diesem Video auf der Spur.
Das wars schon! Bis zum nächsten Mal bei: Menschen lügen im Internet - Der Show!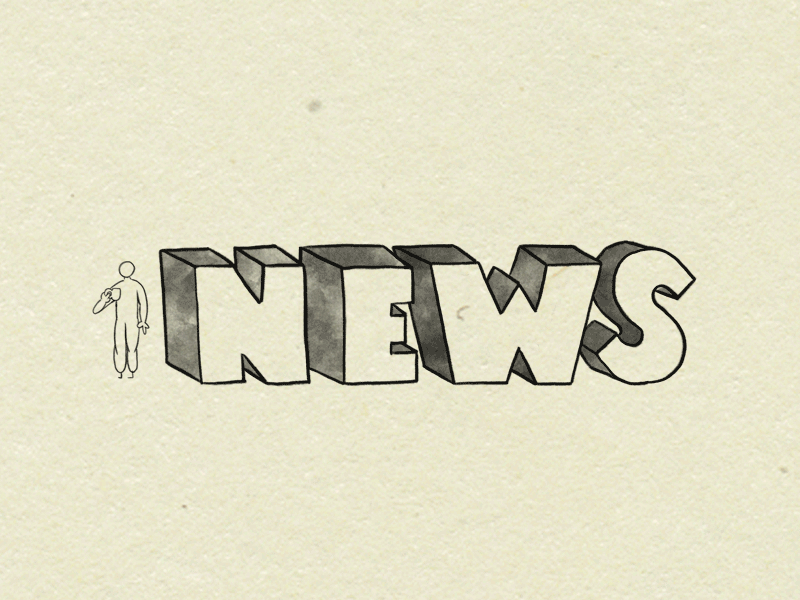 UPDATE
BuzzFeed News hat Dierk Haasis gefragt, warum er Fakes im Internet verbreitet. Er antwortet uns per Mail:
"Ein Autor soll seine Werke eigentlich nicht interpretieren, aber da Sie fragen: Es war eine satirische Reaktion auf die vollkommen überzogene Darstellung des Herbststurms Herwart in klassischen wie sozialen Medien."
Looks like there are no comments yet.
Be the first to comment!