In der Silvesternacht kam es in Köln zu massenhaften sexuellen Übergriffen auf Frauen, die aus einer Gruppe von hunderten Männern heraus gestartet wurden. Viele der Männer hätten nordafrikanisch ausgesehen, sagt die Polizei in Köln.
Einige glauben jetzt, dass Flüchtlinge für diese Taten verantwortlich sind.
Flüchtlinge in Deutschland dürfen nicht unter Generalverdacht gestellt werden, sagt Innenminister De Maizière.
Jetzt hat Felix Beilharz eine Idee: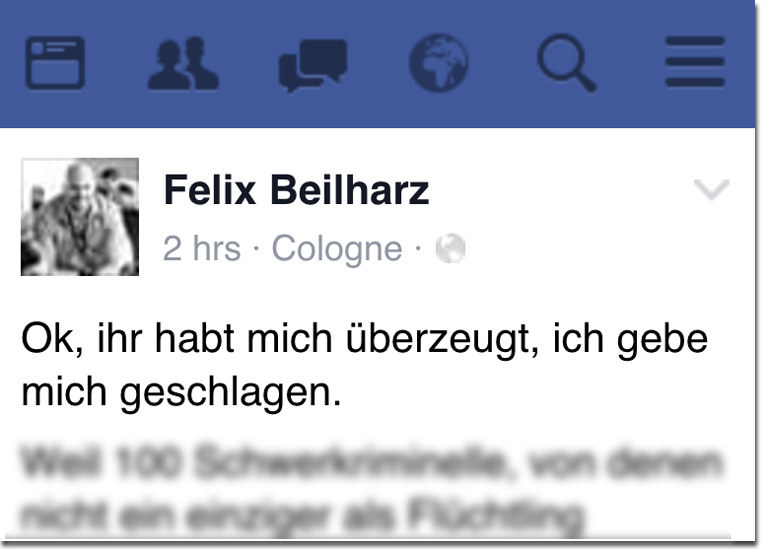 Felix sieht zieht die für ihn einzige logische Konsequenz:
Und er hat auch noch ein paar konkrete Vorschläge:
Außerdem: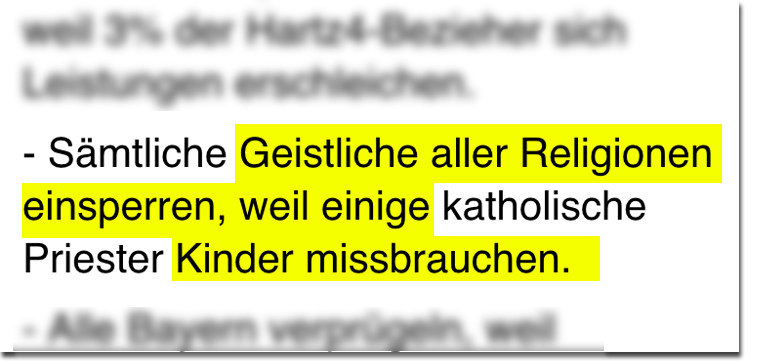 Nicht zu vergessen:
Und zuletzt:
Looks like there are no comments yet.
Be the first to comment!