Vergiss diese vielen ernsten Zitate-Seiten auf Facebook. Nur hier gibt es wahre Poesie.
Sie erinnern Dich mal wieder an Deine Oma zu denken.
Sie erinnern Dich an die wichtigsten Momente Deines Lebens.
Sogar unnützes Wissen können sie auf diese so hübschen Bilder packen.
Oder schicken Dich mit Gute-Nacht-Sprüchen ins Bett.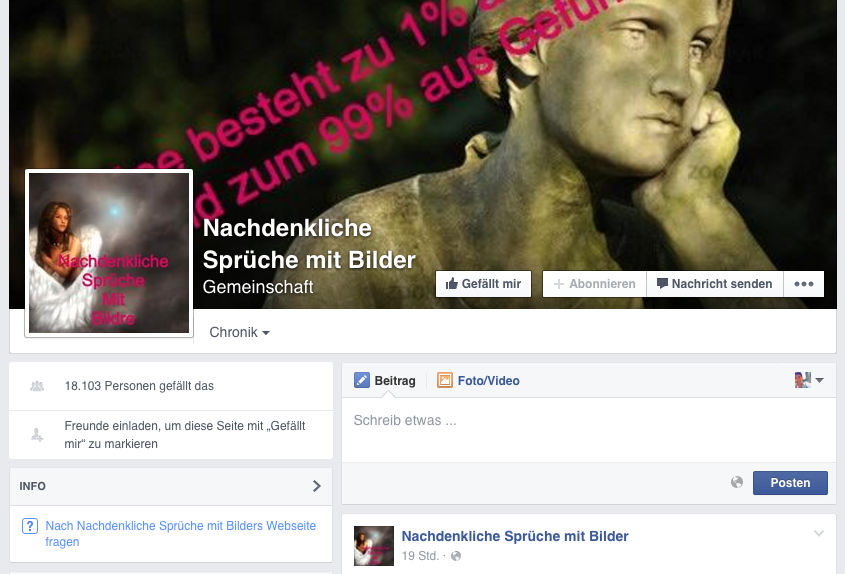 Hol Dir BuzzFeed auf Facebook! Like uns hier.
Looks like there are no comments yet.
Be the first to comment!