236 Folgen lang spielte Jennifer Aniston in Friends ...
In der gleichen Serie spielte Matt LeBlanc den erfolglosen Schauspieler ...
Und David Schwimmer spielte ...?
Gillian Anderson ermittelte in Akte X als Agent ...
Und David Duchovny war ihr Kollege. Agent ...
In Eine schrecklich nette Familie spielte Ed O'Neill den erfolglosen Schuhverkäufer namens ...
Das war seine Frau. Wie hieß sie mit Vornamen?
Und das war ihre Tochter. Al nannte sie zwar immer nur "Dumpfbacke", aber eigentlich hieß sie... ?
James Avery zog den Prince von Bel-Air auf. Er spielte den Rechtsanwalt ...
Und auch wenn er der Streber war, alle lachten über ...
Jaleel White war der eigentliche Star in Alle unter einem Dach, als ...?
Und bei Star Trek: The Next Generation folgten allen den Anweisungen von Patrick Stewart, alias ...?
Sind Deine Freunde auch solche Experten? Schick Ihnen das Quiz!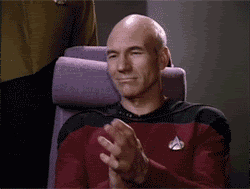 Das Games-Team hat einen Punkte-Zähler hinzugefügt.
Hol Dir BuzzFeed auf Facebook! Like uns hier.
Looks like there are no comments yet.
Be the first to comment!