1.
Diese geschmackvolle Veranstaltung
2.
Die Trauung mit Showeinlage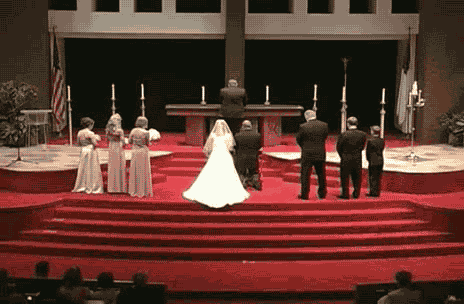 3.
Diese Ein-Mann-Hochzeit
4.
Die Hochzeit mit der festlichen Atmosphäre
5.
Oder die mit der tollen Tanzeinlage
6.
Das Fest mit dieser Brautjungfer
7.
Oder dieses romantische Fest
8.
Das Fest, auf dem Anne und Frank beschlossen, einen Hashtag zu erfinden
9.
Und die Hochzeit, die auch ein Disney-Musical hätte sein können
10.
Oder die mit dem Gewehr
11.
Das Fest, das schnell vorbei war
12.
Und das, bei dem das Baby dabei sein sollte
13.
Die Hochzeit, die auch als Jesus-Fantreffen durchgegangen wäre
14.
Und die, die aussah, wie ein FKK-Treffen
15.
Die Feier, auf der es tierisch ab ging
16.
Und die mit den Verkleidungen
17.
Oder die mit dem Überraschungsgast
18.
Und die Trauung, bei der was vibrierte
Hol Dir BuzzFeed auf Facebook!
Looks like there are no comments yet.
Be the first to comment!