Brie-Zupfbrot mit Cranberrysauce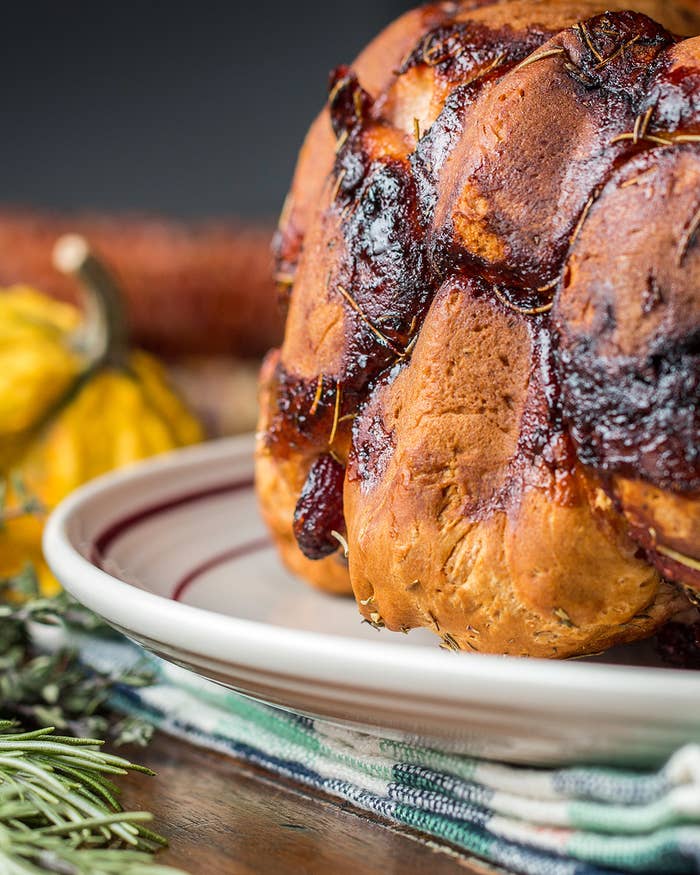 ZUTATEN
2 Dosen Kühlteig
450 g Brie
1 Dose Cranberrysauce
1 TL frischer Thymian
1 TL frischer Rosmarin
ZUBEREITUNG
1. Ofen auf 180˚C vorheizen.
2. Den Kühlteig in kleine Teile zupfen und je ein Stück Brie darin einwickeln.
3. Eine Backform einfetten, eine Schicht Teigbällchen darin verteilen und großzügig Thymian und Rosmarin darüber streuen.
4. Danach 1/3 der Cranberrysauce über den Teigbällchen verteilen. Wiederholen bis alle Zutaten gleichmäßig in der Form verteilt sind.
5. 40 Minuten lang backen (bis Sauce und Käse an der Oberfläche leichte Bläschen werfen).
6. 10 Minuten lang abkühlen lassen und das Zupfbrot dann auf einen großen Teller stürzen.
7. Guten Appetit!
Want BuzzFeed Tasty right in your inbox? Sign up for our newsletter!
If you can't see the signup box above, just go here to sign up for the BuzzFeed Tasty newsletter!
Dieser Artikel erschien zuerst auf Englisch.