Zutaten:
für 4 Portionen
2 Esslöffel Öl
455 g mittelgroße Garnelen, geschält und entdarmt
1 großer Kopf Römersalat, geschnitten
4 Tomaten, gewürfelt
½ Jalapeño, entkernt und fein gewürfelt, wahlweise
¼ rote Zwiebel, fein gewürfelt
2 Esslöffel frischer Koriander, gehackt
1 große Avocado gewürfelt
½ Teelöffel Salz
2 Esslöffel Limettensaft, oder eine Limette
TACO-GEWÜRZ
½ Teelöffel Salz
½ Teelöffel schwarzer Pfeffer
1 Teelöffel gemahlener Kreuzkümmel
1 Teelöffel getrockneter Oregano
¼ Teelöffel Knoblauchpulver
½ Teelöffel Chilipulver
Zubereitung:
1. Das Öl in einer Pfanne bei mittlerer Hitze erhitzen.
2. Garnelen in die Pfanne geben und sofort mit dem Taco-Gewürz würzen. Die Garnelen anschwitzen bis jede begonnen hat, rosa zu werden, etwa 2 Minuten. Topf vom Herd nehmen.
3. In einer großen Schüssel Salat, Garnelen, Tomaten, Jalapeño, rote Zwiebel, Koriander, Avocado, Salz und Limettensaft vermengen und mischen, bis der Salat gut gemengt ist.
4. Falls gewünscht mit Tortillastreifen servieren.
5. Guten Appetit!
Du willst mehr Rezepte? Das Tasty-Kochbuch gibt es jetzt auch auf Deutsch. Hol es dir hier!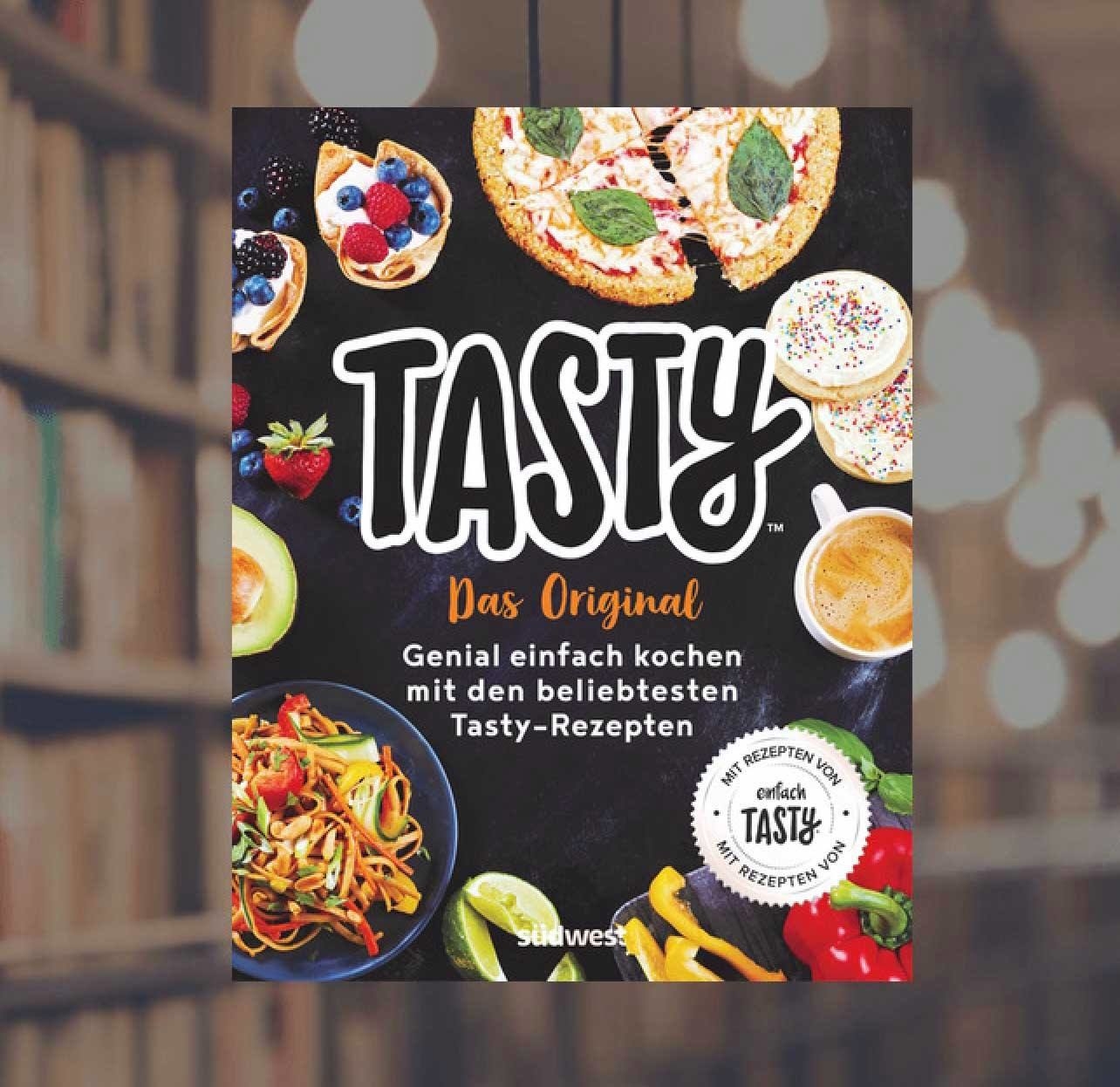 Dieser Artikel erschien zuerst auf Englisch.
Looks like there are no comments yet.
Be the first to comment!