1.
Wenn Eyeliner-Flügel sich gleich verabschieden.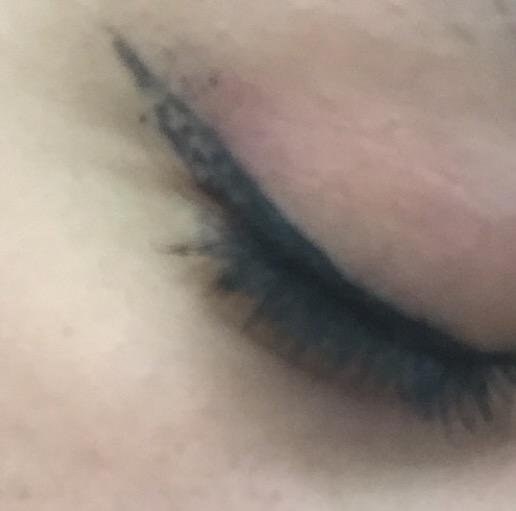 2.
Wenn eine glänzende Stirn ein sehr echtes Problem wird.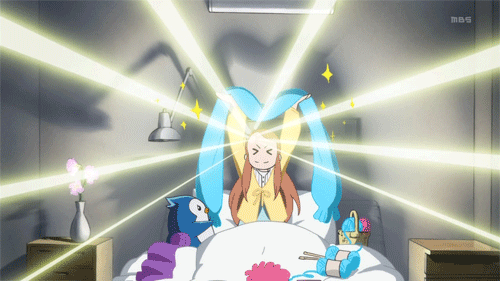 3.
Und du pro Woche mindestens eine Packung Blotting Paper verbrauchst.
4.
Wenn Lippenstift in der Hitze schmilzt und so aussieht.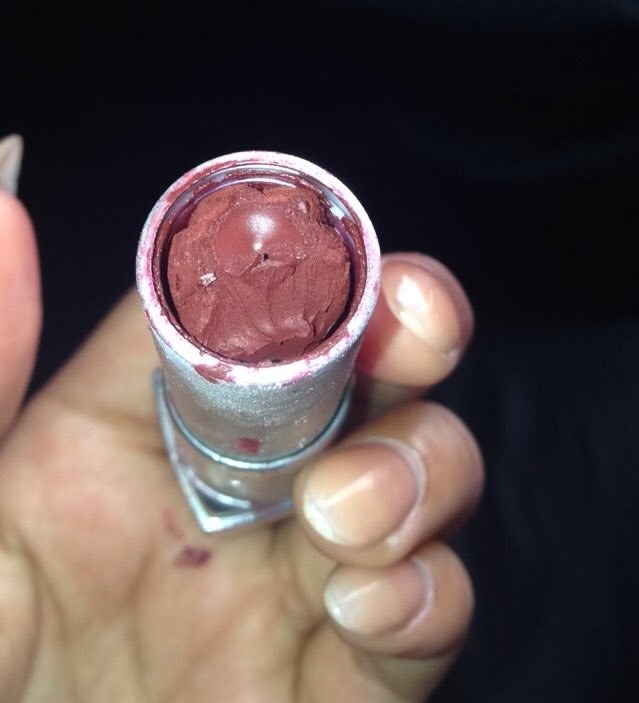 5.
Oder noch schlimmer, wenn Schminke in deiner Tasche schmilzt.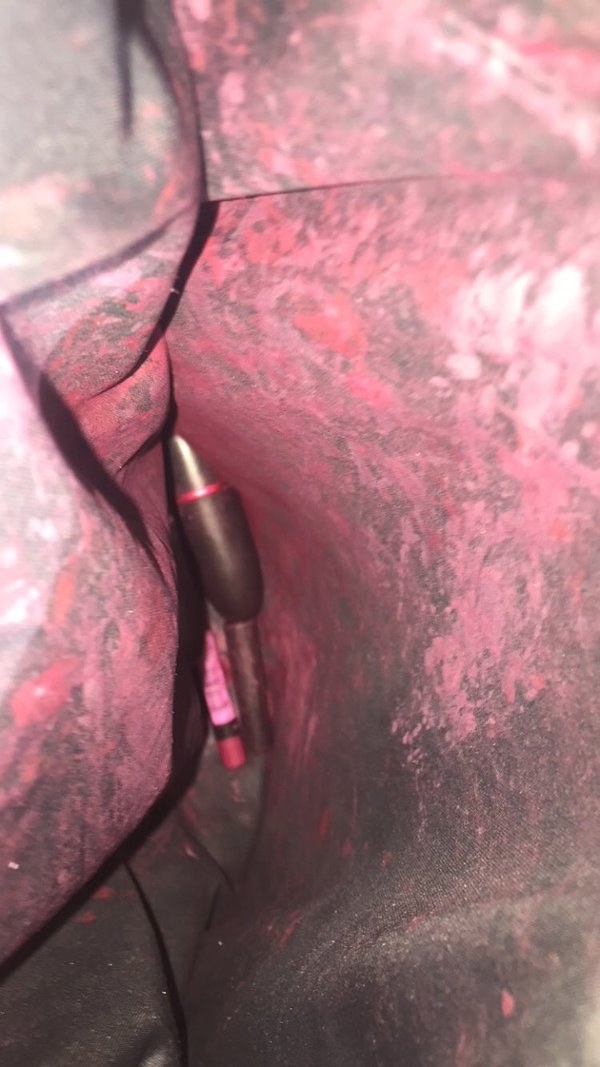 6.
Dann fühlt es sich so an, als würdest du dein Geld anzünden 💔.

7.
Der Zwang dir wegen des Klimas eine neue Routine zulegen zu müssen.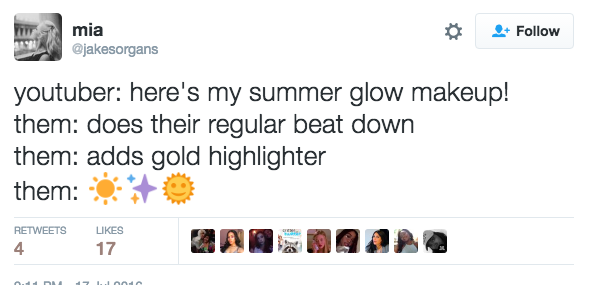 8.
Und eine neue Foundation.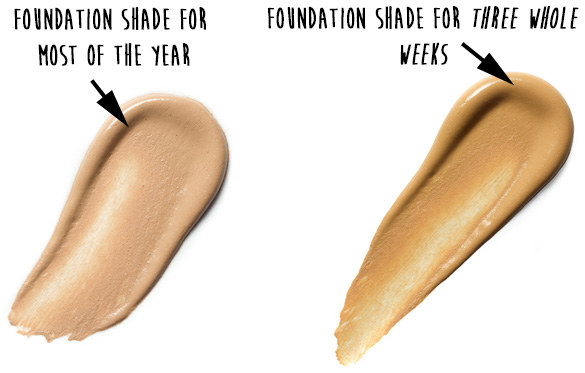 9.
Die Hitze stellt eine sehr echte Gefahr für deine Augenbrauen dar.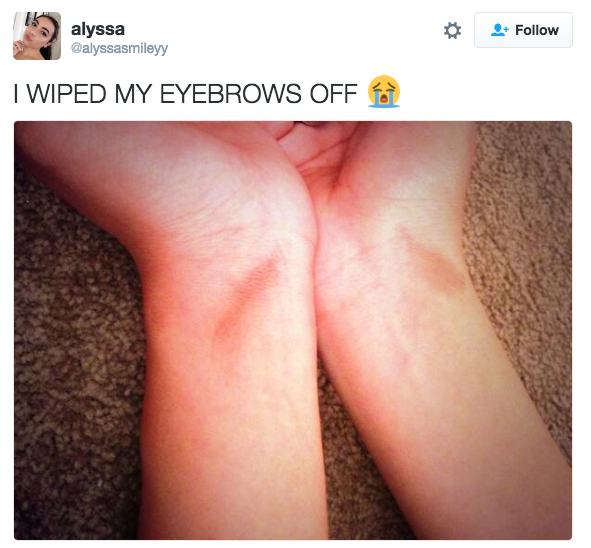 10.
Eine Sonnenbrille ruiniert das Make-up auf Deiner Nase, wenn du keine Vorkehrungen triffst.
11.
Dein Lipbalm schmilzt so sehr, dass er nach dem Auftragen irgendwann einen Film auf deinen Zähnen hinterlässt.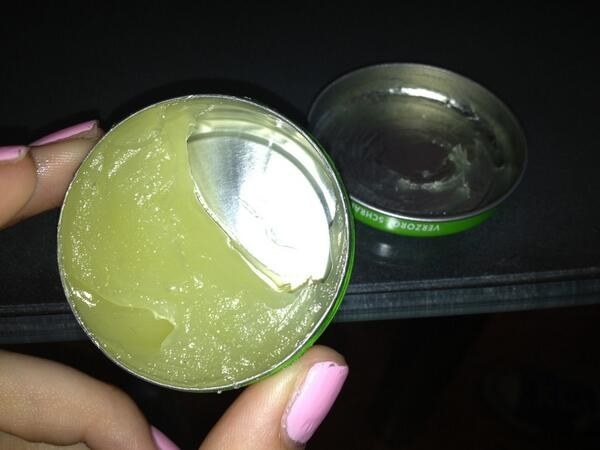 12.
Wenn du länger als sonst brauchst, um dich zu schminken, weil das Auftragen auf ein verschwitztes Gesicht echt schwierig ist.
13.
Und am Ende hält es trotz all deiner Mühen doch nicht.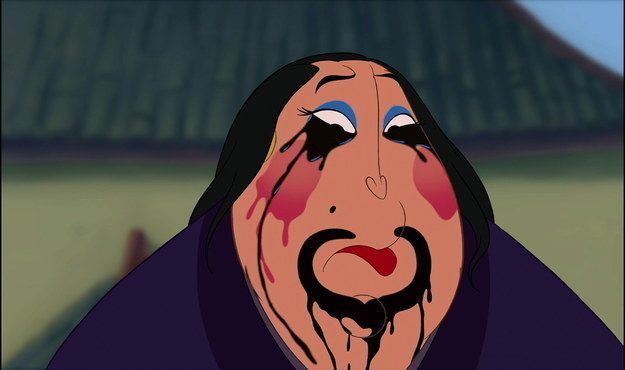 14.
Also greifst du zu wasserfestem Make-up, was du aber kaum wieder entfernt kriegst.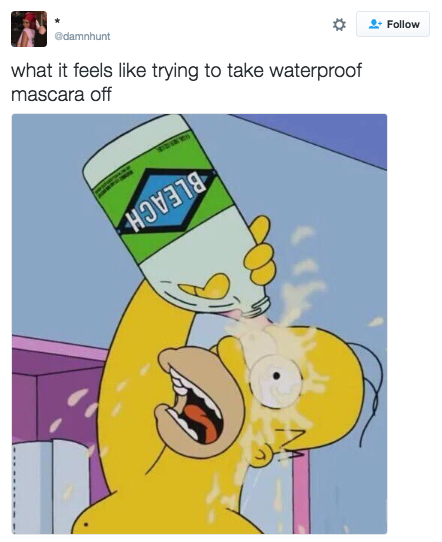 15.
Wenn du sehr sturen abgeblätterten Nagellack von vor ein paar Monaten entfernen musst.
16.
Oder gleich ganz vergisst, eeine Zehennägel zu lackieren, bevor eu Sandalen anziehst, und dich dann richtig beeilen musst.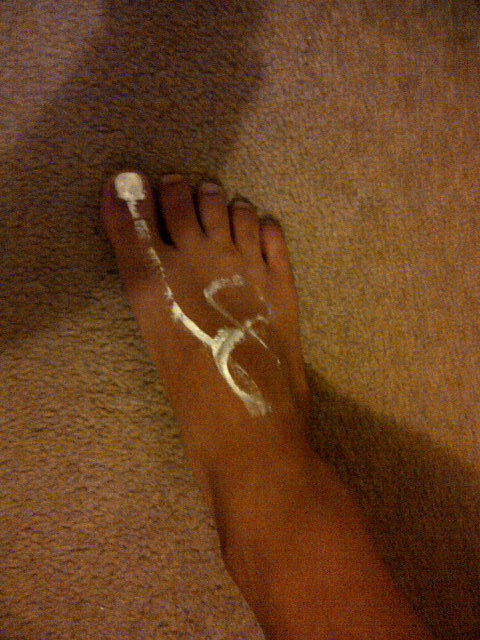 17.
Und schlussendlich, wenn du Leuten den wahren Grund für deine glänzende Haut beichten musst.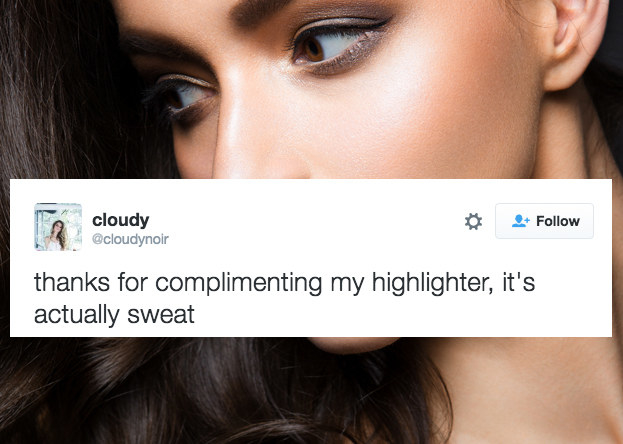 Looks like there are no comments yet.
Be the first to comment!