1.
Indem sie einem Huhn ihr Handy an einer Sicherheitsweste anschnallen.
2.
Indem sie ihrem Hund ihr Telefon mit einer wunderschönen, gelben Schleife umbinden. 3.
Indem sie die Talente ihres ballverrückten Hundes ausnutzen.
4.
Indem sie eine Katze die Arbeit machen lassen, die sowas wie einen iPhone-Sattel trägt. 5.
Indem sie einige "Umbaumaßnahmen" an einem ferngesteuerten Auto durchführen.
6.
Manche haben einfach den Dreh raus. 7.
Andere nicht.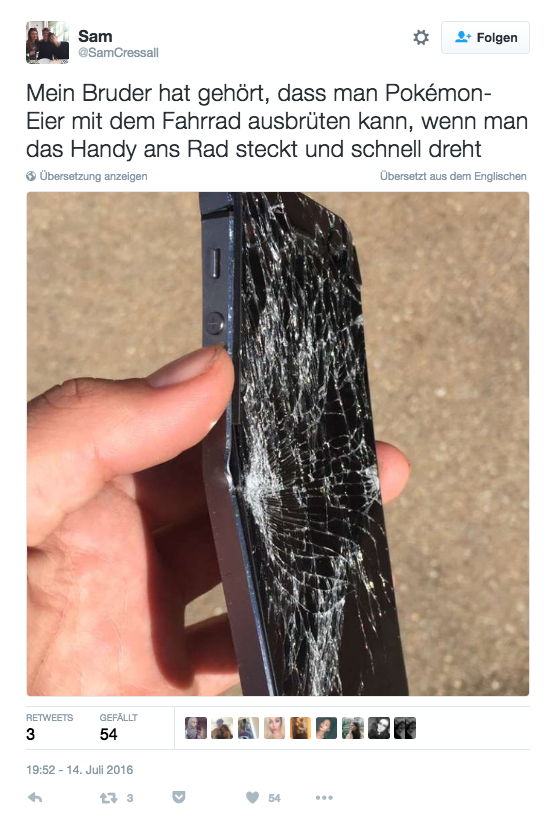 8.
Indem sie ein Laufband benutzen. Also. Irgendwie?
9.
Indem sie ihr Smartphone GAAAAAAAANZ VORSICHTIG von einem Deckenventilator baumeln lassen.
10.
Indem sie nicht ganz so vorsichtig ihr Smartphone von einem Deckenventilator baumeln lassen.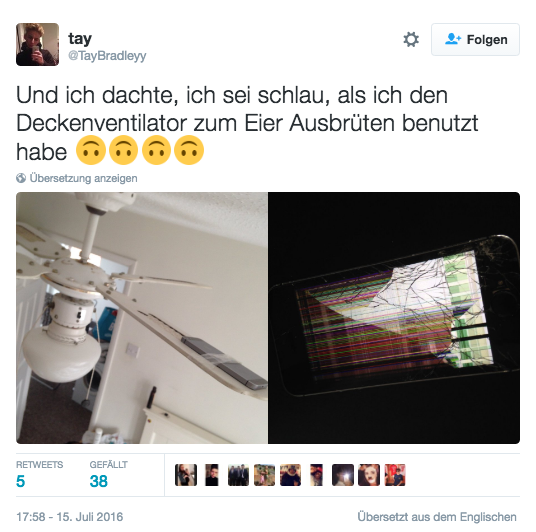 11.
Indem sie sehr, sehr, seeeehr langsam fahren.
12.
In dem sie sehr, sehr, sehr langsam fahren... mit dem Handy am Reifen. 13.
Indem sie Rolltreppe fahren.
14.
Indem sie den Staubsaugerroboter einfach seinen Dienst verrichten lassen.
15.
Indem sie die Turntables anschmeißen. 16.
Und zum Schluss, indem sie ihr Handy wirklich in die Mikrowelle gelegt haben.
Looks like there are no comments yet.
Be the first to comment!