Hasselback Aubergine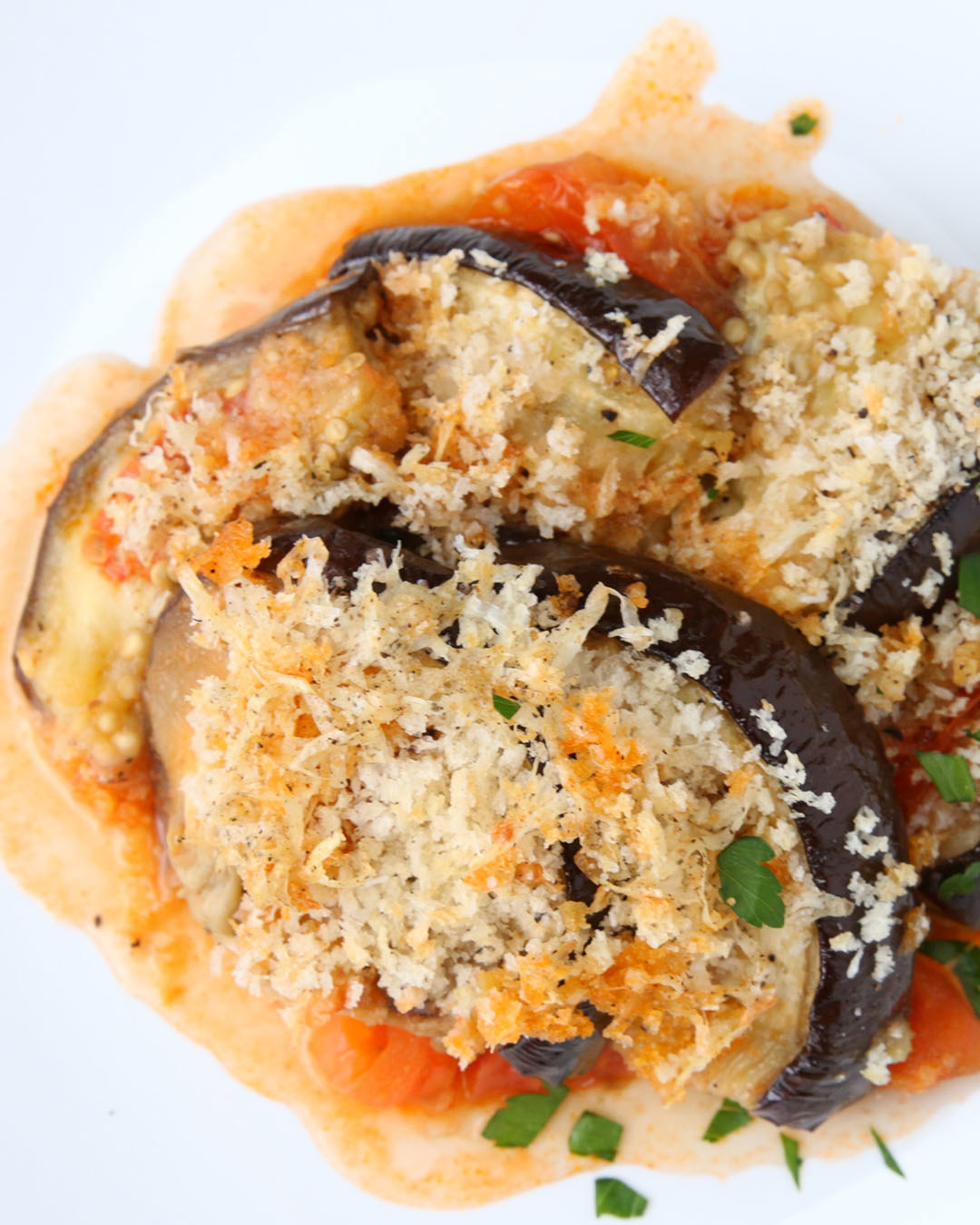 ZUTATEN
2-3 Portionen
1 Aubergine
1 Tomate
250ml Tomatensauce
Basilikum
Mozzarella
2 TL Salz
1 TL Pfeffer
2 Knoblauchzehen
Olivenöl
25g Paniermehl
2 EL Parmesan
ZUBEREITUNG
1. Heize den Ofen auf 190°C vor.
2. Schneide die Aubergine der Länge nach in einzelne "Fächer". Die Aubergine nicht durchschneiden.
3. Gib die Tomatensauce in eine Auflaufform, sodass der ganze Boden der Form mit Sauce bedeckt ist.
4. Setze die Augerbine direkt auf die Tomatensauce in der Auflaufform.
5. Schneide eine Tomate und den Mozzarella in dünne Scheiben. Dann legst du die Tomate, Basilikum und den Mozzarella abwechselnd in die Auberginen-Fächer.
6. Streue Salz, Knoblauch und Olivenöl über die Aubergine und decke die Auflaufform mit Alu-Folie ab. Dann Aubergine bei 190°C backen.
7. Paniermehl, Parmesan, Salz und Pfeffer in eine kleine Schüssel geben.
8. Den Inhalt über die Aubergine streuen und unbedeckt für weitere 5 Minuten backen, bis die Oberfläche goldbraun ist.
9. Die Aubergine in kleine Stücke schneiden.
10. HMMM. Lecker.
Dieser Artikel erschien zuerst auf Englisch.
Looks like there are no comments yet.
Be the first to comment!