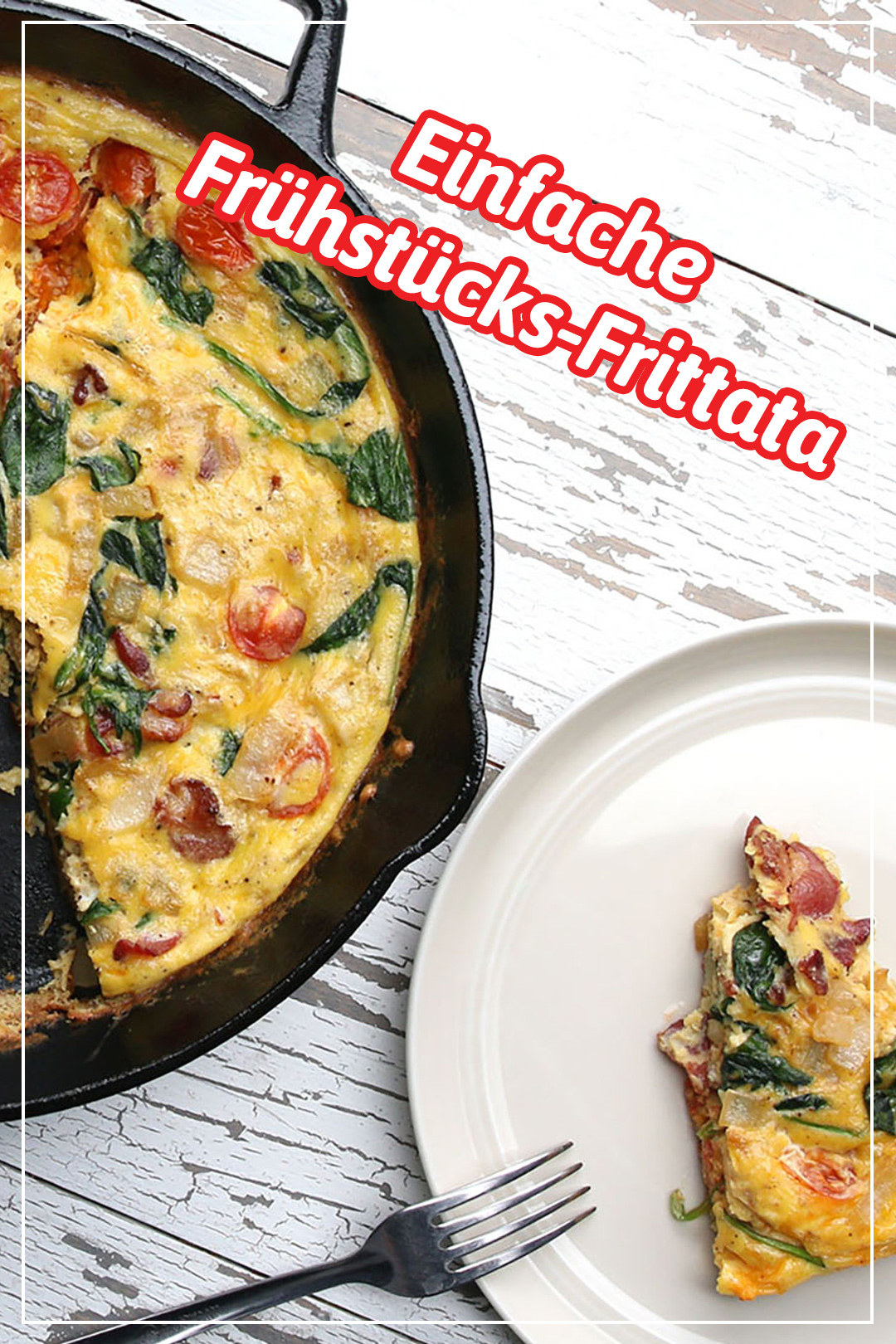 Zutaten:
für 8 Portionen
6 Eier
120 ml Schlagsahne
1 Teelöffel Salz
½ Teelöffel schwarzer Pfeffer
4 Scheiben Schinken, gewürfelt
150 g Zwiebel, gewürfelt
100 g Tomaten, gewürfelt
900 g Spinat
50 g geriebener Cheddarkäse
Frühlingszwiebel als Garnierung
Zubereitung:
1. Heize den Ofen auf 180 °C vor.
2. Verquirle die Eier, die Schlagsahne, das Salz und den Pfeffer in einer großen Schüssel. Stelle die Mischung bis zur Verwendung in den Kühlschrank.
3. Backe den Schinken in einer ofenfesten Pfanne. Wenn der Schinken ganz durch ist, nimm ihn heraus und stelle ihn beiseite.
4. Gib die Zwiebeln in dieselbe Pfanne und gare sie, bis sie glasig sind.
5. Gib die Tomaten und den Spinat dazu und gare alles ein paar Minuten lang, bis der Spinat leicht zusammenfällt.
6. Gib den Schinken zurück in die Pfanne. Mische ihn unter.
7. Gib die Eier und den Käse in die Pfanne.
8. Rühre alles gut durch und backe es dann 15 Minuten lang oder bis die Eier in der Mitte nicht mehr wackeln.
9. Garniere das Ganze nach Belieben mit Frühlingszwiebeln.
10. Guten Appetit!
Du willst mehr Rezepte? Das Tasty-Kochbuch gibt es jetzt auch auf Deutsch. Hol es dir hier!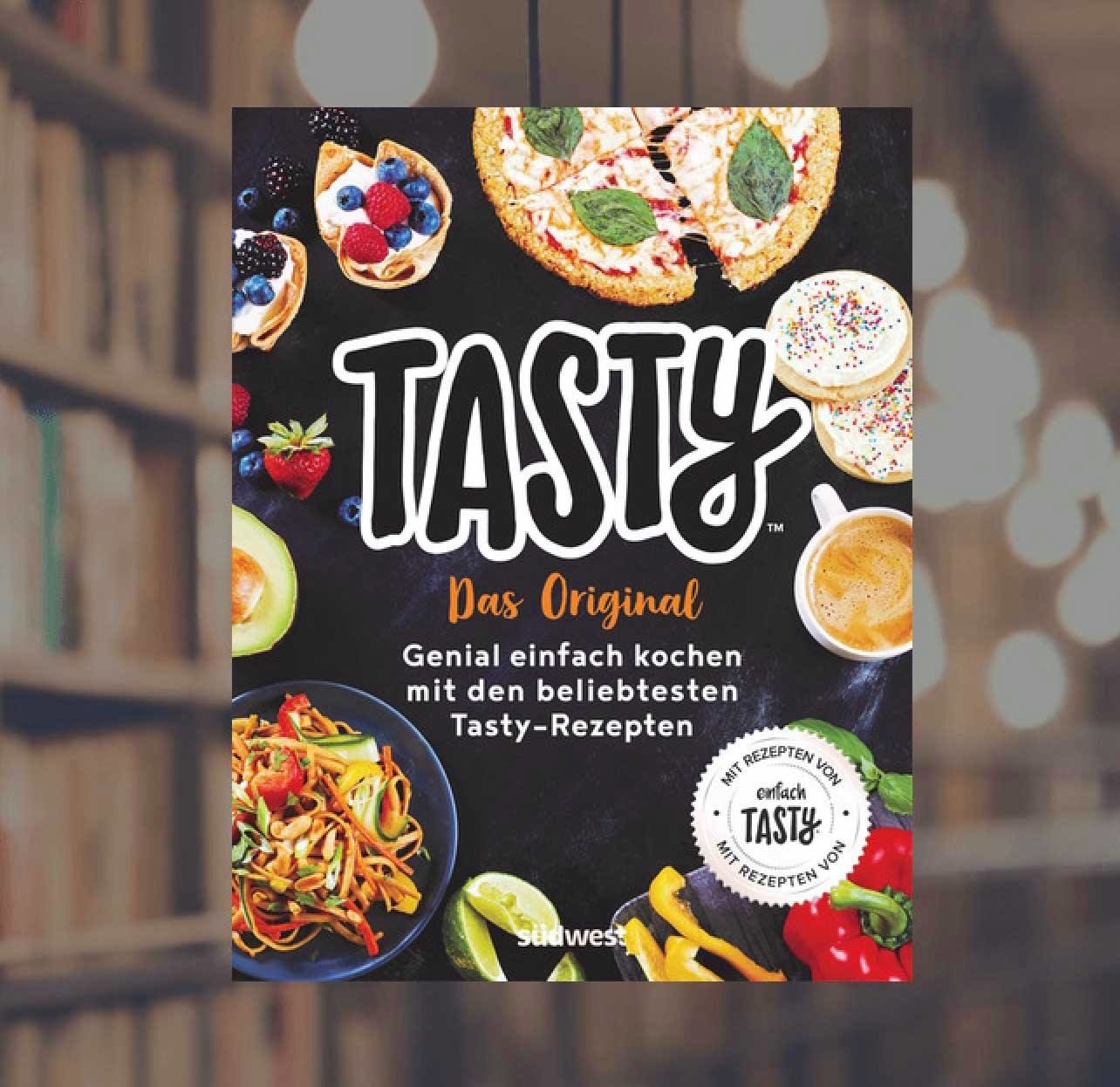 Dieser Artikel erschien zuerst auf Englisch.
Looks like there are no comments yet.
Be the first to comment!