Frischkäse-Zopf mit Cranberries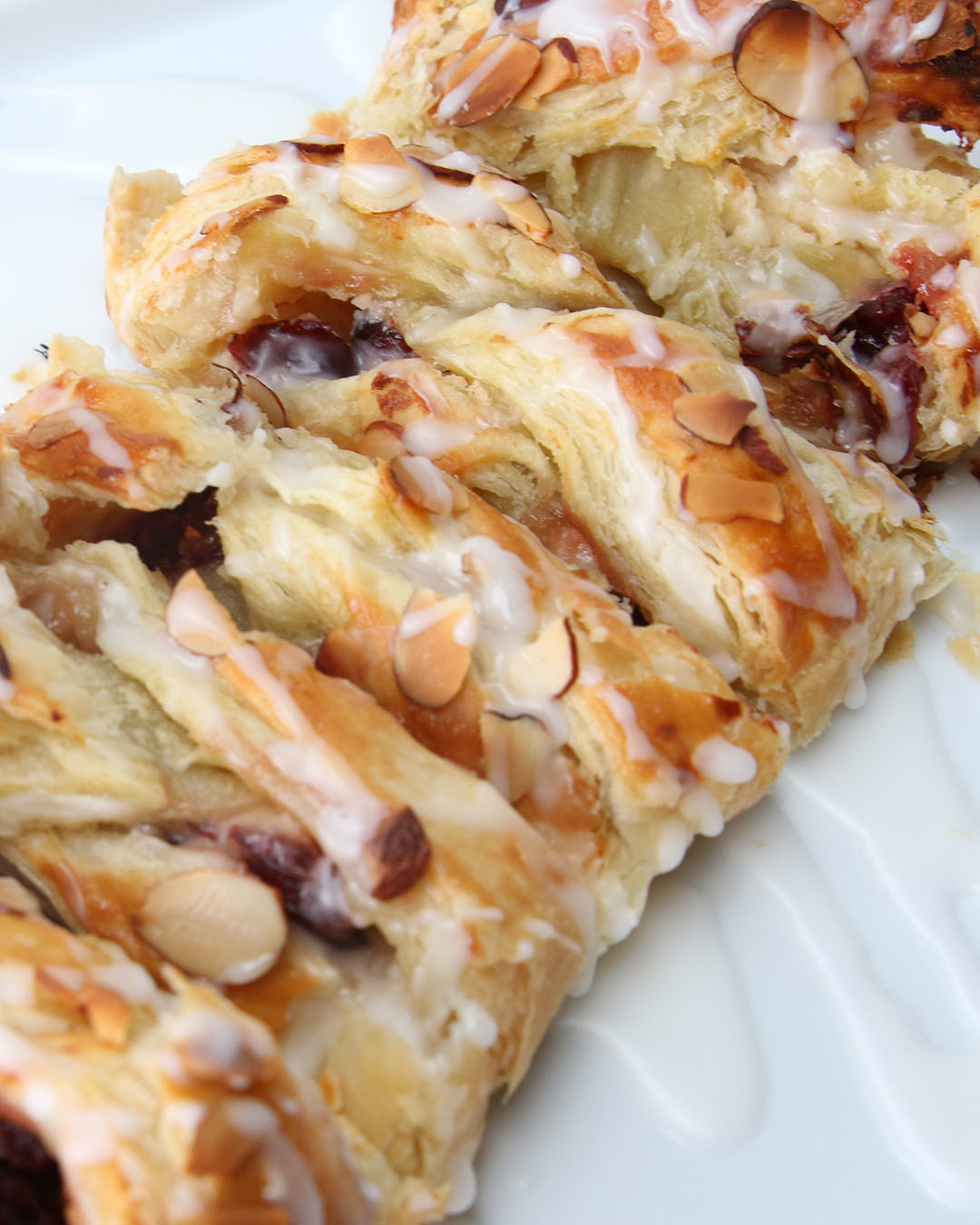 ZUTATEN
1 Portion
120 ml Orangensaft
30 g getrocknete Cranberries
110 g weicher Frischkäse
55g Zucker
2 TL Vanilleextrakt
1 Blatt Blätterteig
1 geschlagenes Ei
Mandelscheibchen
Glasur
65 g Puderzucker
1 EL Wasser
PREPARATION
1. Den Ofen auf 200°C vorheizen.
2. Den Orangensaft in der Mikrowelle erwärmen und die Cranberries darin 10 Minuten lang einweichen lassen.
2. Frischkäse, Zucker und Vanille zu einer glatten Masse rühren-
3. Den Blätterteig ausbreiten und mittig mit der Frischkäsemasse und den eingeweichten Cranberries bestreichen, unten einen fingerbreit frei lassen.
4. Den Blätterteig an den Seiten diagonal einschneiden. Abstehenden Teig abschneiden und den oberen und unteren Teil zur Mitte hin falten.
5. Dann die Blätterteigstreifen zu einem Zopf falten und diesen mit dem geschlagenen Ei bestreichen und mit den Mandelscheibchen garnieren.
6. 25 Minuten lang backen.
7. Guten Appetit!
Dieser Artikel erschien zuerst auf Englisch.
Looks like there are no comments yet.
Be the first to comment!