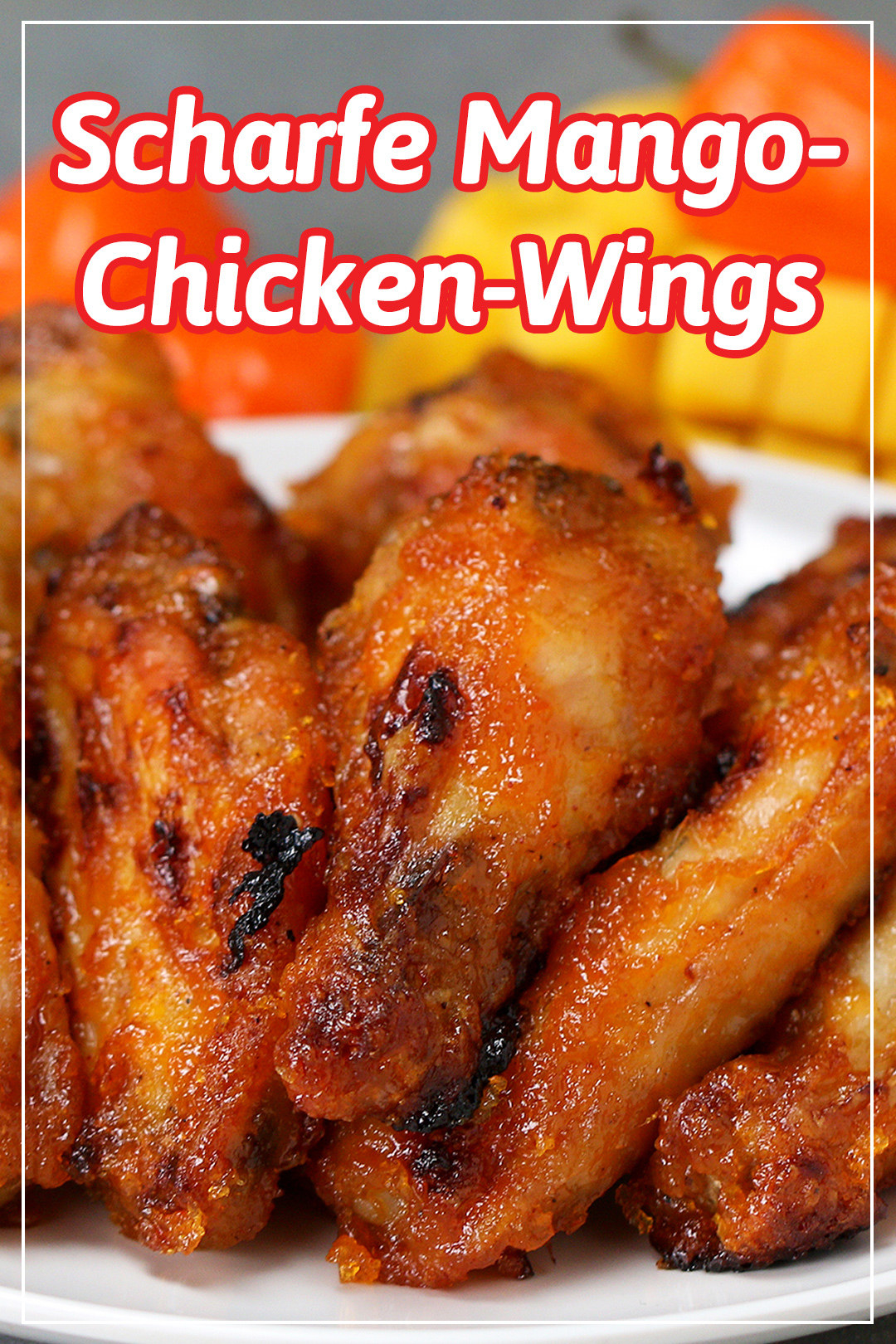 Zutaten:
Für 2 Portionen
60 g Mehl
½ Teelöffel Chilipulver
½ Teelöffel Knoblauchpulver
½ Teelöffel Pfeffer
½ Teelöffel Salz
455 g Hänchenflügel
1 Mango
3 Habanero-Paprika, wahlweise, mit oder ohne Samen
2 Knoblauchzehen
½ Teelöffel Paprika
60 ml Apfelessig
2 Esslöffel Limettensaft
85 g Honig
Zubereitung:
1. Ofen auf 220ºC vorheizen.
2. In einer kleinen Rührschüssel Mehl, Chilipulver, Knoblauchpulver, Pfeffer und Salz mischen.
3. Die Hähnchenflügel mit Küchenpapier trocken tupfen.
4. In der Mehlmischung panieren und die Hähnchenflügel auf ein Backblech mit Gitter legen.
5. Bei 220ºC 45 Minuten backen, nach der Hälfte der Zeit zum gleichmäßigen Garen wenden.
6. In einer Küchenmaschine oder einem Mixer die Mango, Habanero Paprika-Paprika, Knoblauch, Paprika, Apfelessig und Limettensaft vermischen. Umrühren, bis alles vollständig vermischt ist. Die Mischung sollte leuchtend Hellorange sein.
7. In einem Topf den Honig mit der Mischung aus Mango und Habanero bei mittlerer Hitze mischen. Gelegentlich rühren, damit sie nicht ansetzt, und 5-10 Minuten köcheln lassen, oder bis deine Sauce die gewünschte Konsistenz erreicht.
8. Die garen Flügel ganz mit der Sauce überziehen, dann auf ein mit Backpapier ausgelegtes Backblech legen.
9. Bei 230ºC 8-10 Minuten backen, oder bis die Sauce etwas karamellisiert ist.
10. Guten Appetit!
Du willst mehr Rezepte? Das Tasty-Kochbuch gibt es jetzt auch auf Deutsch. Hol es dir hier!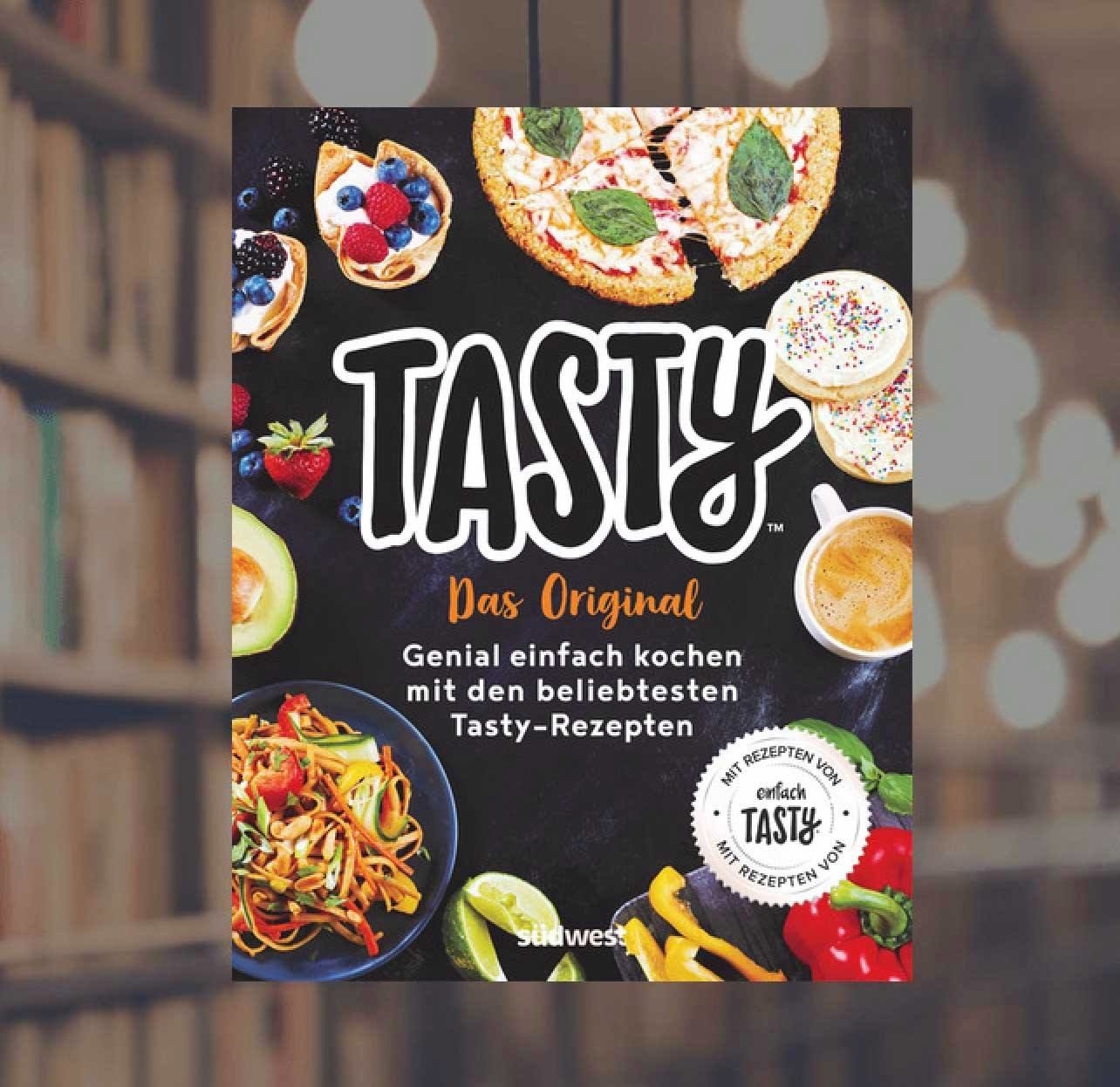 Dieser Artikel erschien zuerst auf Englisch.
Looks like there are no comments yet.
Be the first to comment!