Kristall-Torte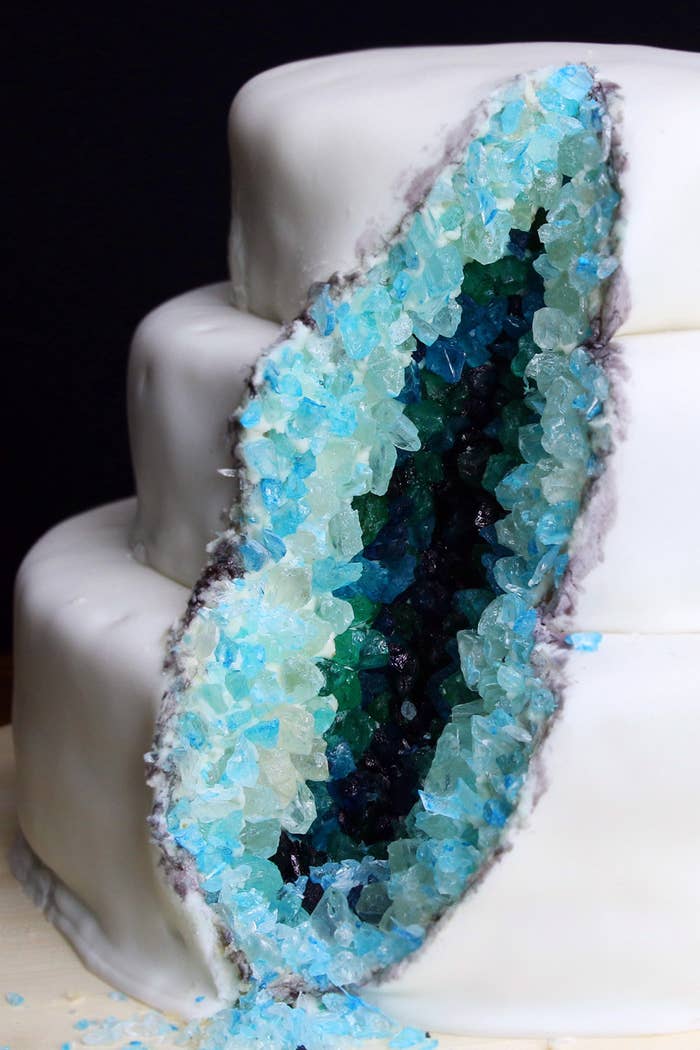 ZUTATEN
Kuchen deiner Wahl
Fondant
Buttercreme
Weißer Rum
Schwarze Lebensmittelfarbe
Dekor-Gel
gefärbten Kandiszucker
ZUBEREITUNG
1. Den Kuchen mit dem Fondant überziehen und mit einem Messer die Geoden-Form in die seitliche Oberfläche schnitzen.
2. Um den Schnitt herum Buttercreme auftragen.
3. Den Rum mit der Lebensmittelfarbe zu einem Grau mischen und am Rand des Schnitts auftragen.
5. Das Dekor-Gel in die Mitte der "Geode" geben und Kandiszucker darauf setzen (der dunkelste Ton zuerst).
6. Vorgang um den Rand der ersten Schicht Kandiszucker herum wiederholen. Farbton und Größe der Zuckerstückchen variieren.
7. Guten Appetit!
Want BuzzFeed Tasty right in your inbox? Sign up for our newsletter!
If you can't see the signup box above, just go here to sign up for the BuzzFeed Tasty newsletter!
Dieser Artikel erschien zuerst auf Englisch.