Ganz einfache Churros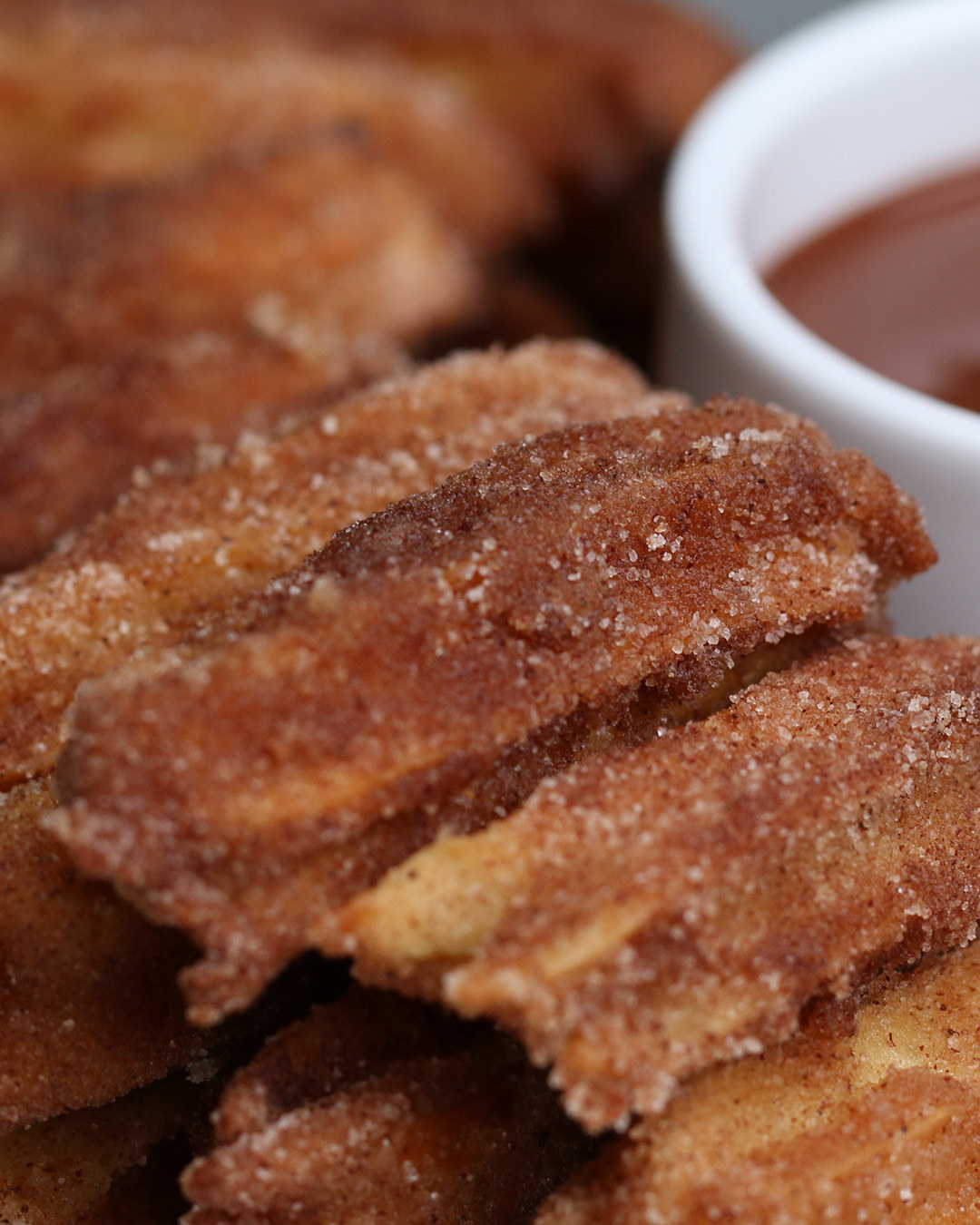 ZUTATEN
30 Stück
240 ml Wasser
75 g Butter
2 EL brauner Zucker
1 Prise Salz
100 g Mehl
1 TL Vanille
2 Eier
75 geschmolzene Butter
Zimt und Zucker
ZUBEREITUNG
1. Ofen auf 180˚C vorheizen.
2. Die Butter und den braunen Zucker bei mittelstarker Hitze im Wasser schmelzen und aufkochen lassen.
3. Die Hitzezufuhr abstellen und Mehl unterrühren.
4. Den Topf vom Herd nehmen, Vanille und nach und nach die Eier hinzufügen und verrühren.
5. Teig in eine Spritztülle mit einem sternförmigem Aufsatz füllen und etwa 7-8 cm lange Streifen auf ein mit Backpapier ausgelegtes Backblech setzen. Wenn nötig, den Teig mit einem Messer von dem Tüllenaufsatz lösen.
7. Churros 10 Minuten lang backen bis sie goldbraun sind
8. Die Churros in der geschmolzenen Butter und dann in Zimt und Zucker wenden. Je nach Wunsch mit geschmolzener Schokolade oder mit Nuss-Nougat-Aufstrich servieren.
9. Guten Appetit!
Dieser Artikel erschien zuerst auf Englisch.
Looks like there are no comments yet.
Be the first to comment!