1.
Dieser Hund, der das Wohnzimmer zerstört hat und es nicht bereut.
2.
Dieses böse Mädchen, das das ganze McDonald's-Essen ihres Menschen aufgefressen hat.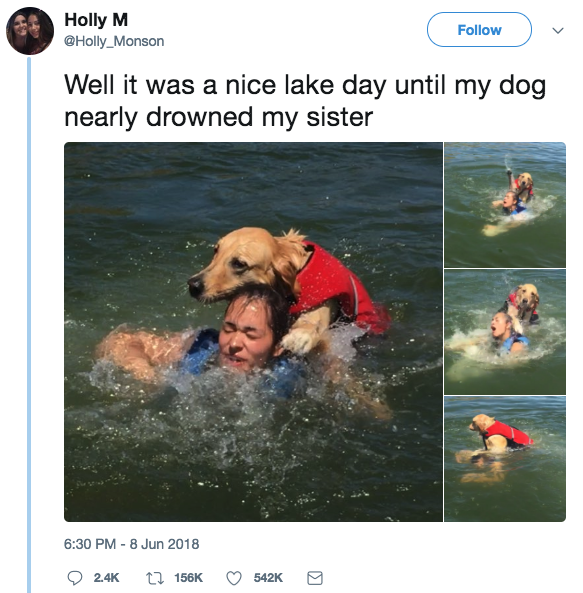 5.
Dieser rücksichtslose Mops, der gerne seinen Bruder mit dem Rollstuhl überfährt.
6.
Dieser kleine Störenfried, der für das ~fröhlich~ in "Fröhliches Thanksgiving!" gesorgt hat.
8.
Dieser Boston Terrier, der buchstäblich die Hausaufgaben seines Menschen gefressen hat.
9.
Dieser Mops, dessen Kacke im ganzen Haus verschmiert wurde.
10.
Dieser schelmische Hund, der einen Sitzsack vernichtet und dann seine Zerstörung gefeiert hat.
11.
Dieser ungezogene Junge, der sich entschlossen hat, ein Schlammbad zu nehmen.
12.
Dieser hinterhältige Hund, der versucht hat, das Essen seines Menschen zu stehlen und beinahe damit davongekommen wäre.
13.
Dieser Tunichtgut, der erwischt wurde und dann versucht hat, es zu verschleiern.
14.
Dieser kleine Flauschi, dem im Haus ein Missgeschick passiert ist und der trotzdem so stolz ist.
15.
Dieser Hund, der eine Privatfehde mit Sonnenbrillen austrägt:
16.
Dieser Hund, der eine großes Stück Prime Rib gestohlen hat.
17.
Und schließlich dieser böse Hund, der eine Puppe verstümmelt hat.
Dieser Artikel erschien zuerst auf Englisch.
Looks like there are no comments yet.
Be the first to comment!