Dem Internet ist kürzlich aufgefallen, dass Arthur aus der Zeichentrickserie Erdferkel Arthur und seine Freunde, basierend auf der Buchreihe Erdferkel Arthur und seine Freunde (ER HEISST ARTHUR, FALLS DU DAS NOCH NICHT VERSTANDEN HAST), nicht weiß, wo seine eigenen Ohren sind:
Es ist wirklich allen aufgefallen: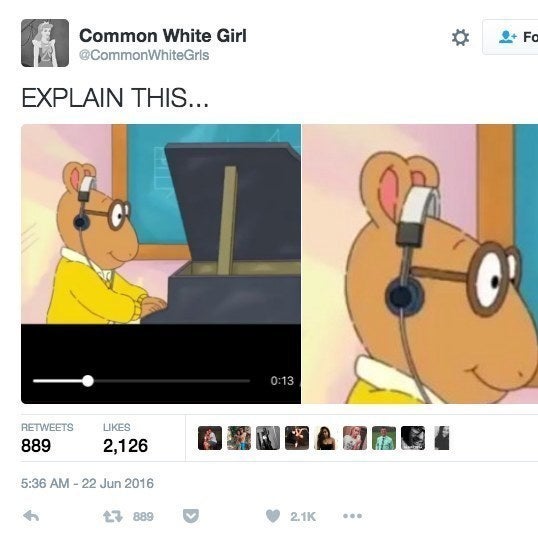 Es sieht so aus, als ob die ganze Familie Read ihre Ohren an der falschen Stelle vermutet:
Sogar Arthurs bester Freund Boris hat keine Ahnung: Der Mobber Binky (Ist er ein Hund? Ich weiß es immer noch nicht) kommt seinen Ohren zwar nahe, liegt aber trotzdem falsch: Ich weiß, was ihr mir sagen wollt: Die Zeichner haben das so gemacht, um mit unseren Sehgewohnheiten übereinzustimmen! Ich glaube, Schlaubi ist wirklich das intelligenteste Kind von ganz Elwood. Looks like there are no comments yet.
Be the first to comment!