Das ist der U.S. Bank Tower in Los Angeles. Er ist das höchste Gebäude der Stadt.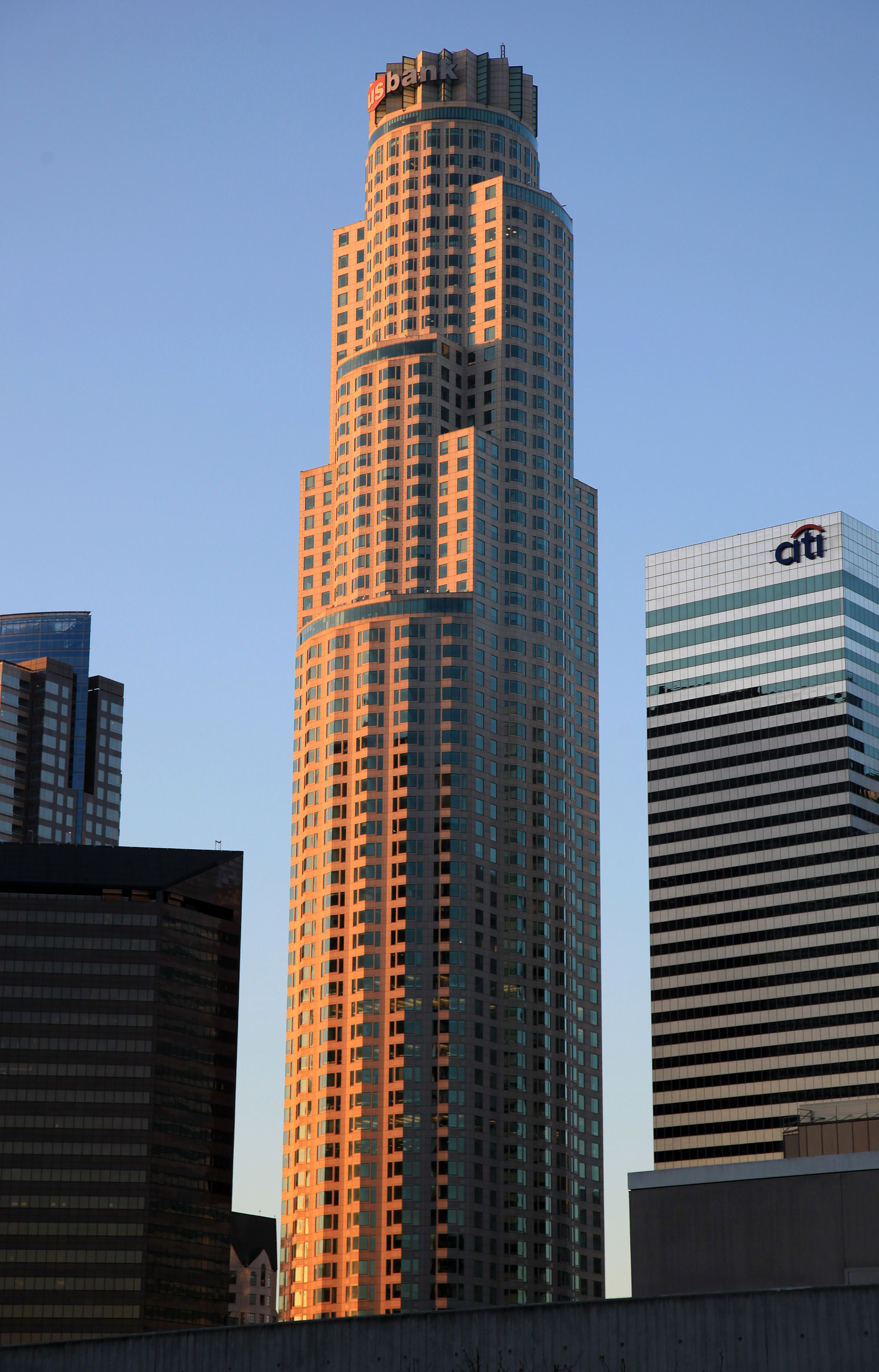 Und hier ist der Blick von der neuen Glasrutsche, die das 70. Stockwerk mit der 69. Etage des Wolkenkratzers verbindet.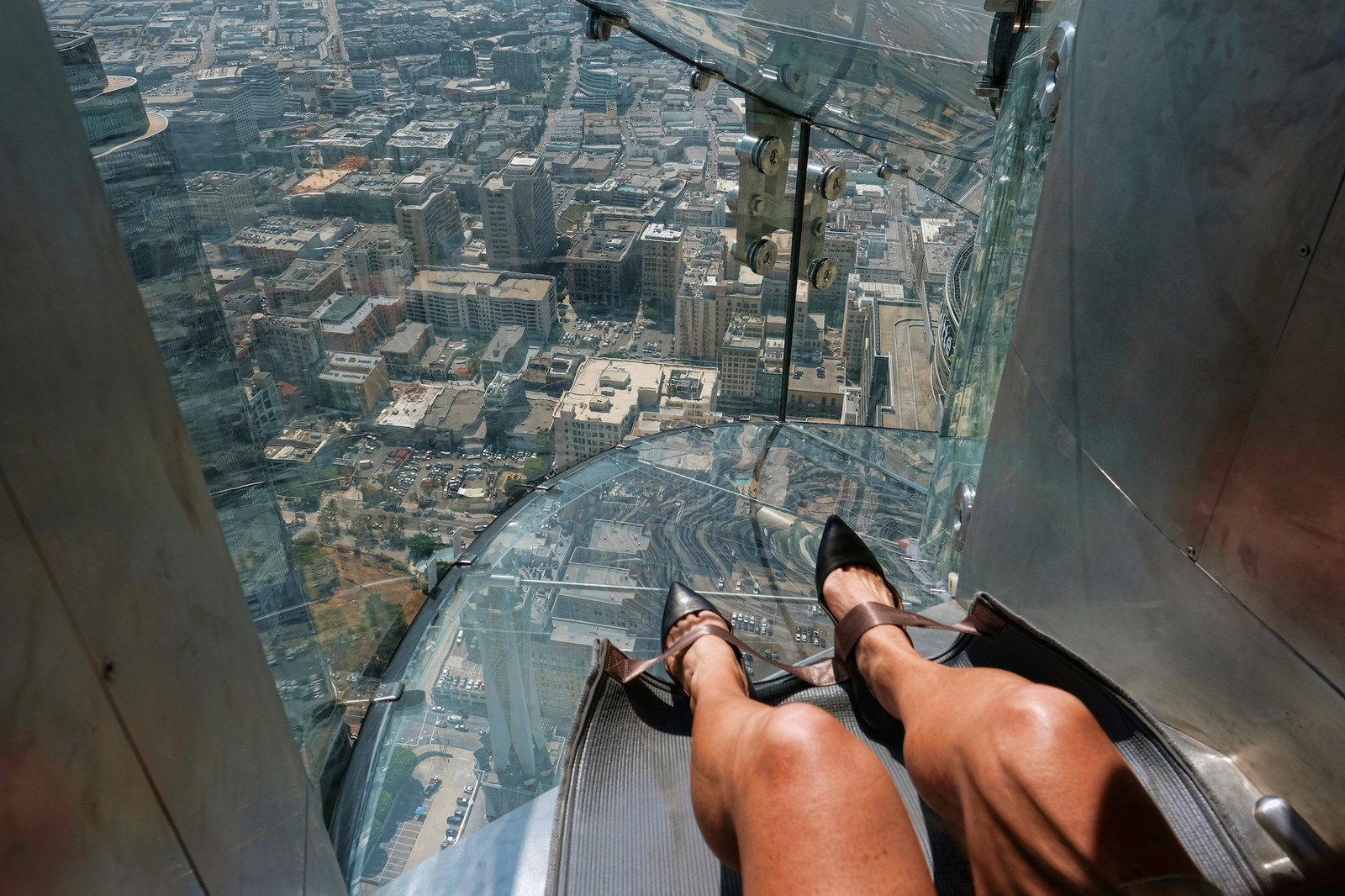 Sie wird "Himmelsrutsche" genannt und befindet sich rund 305 Meter über dem extrem harten Pflaster von L.A.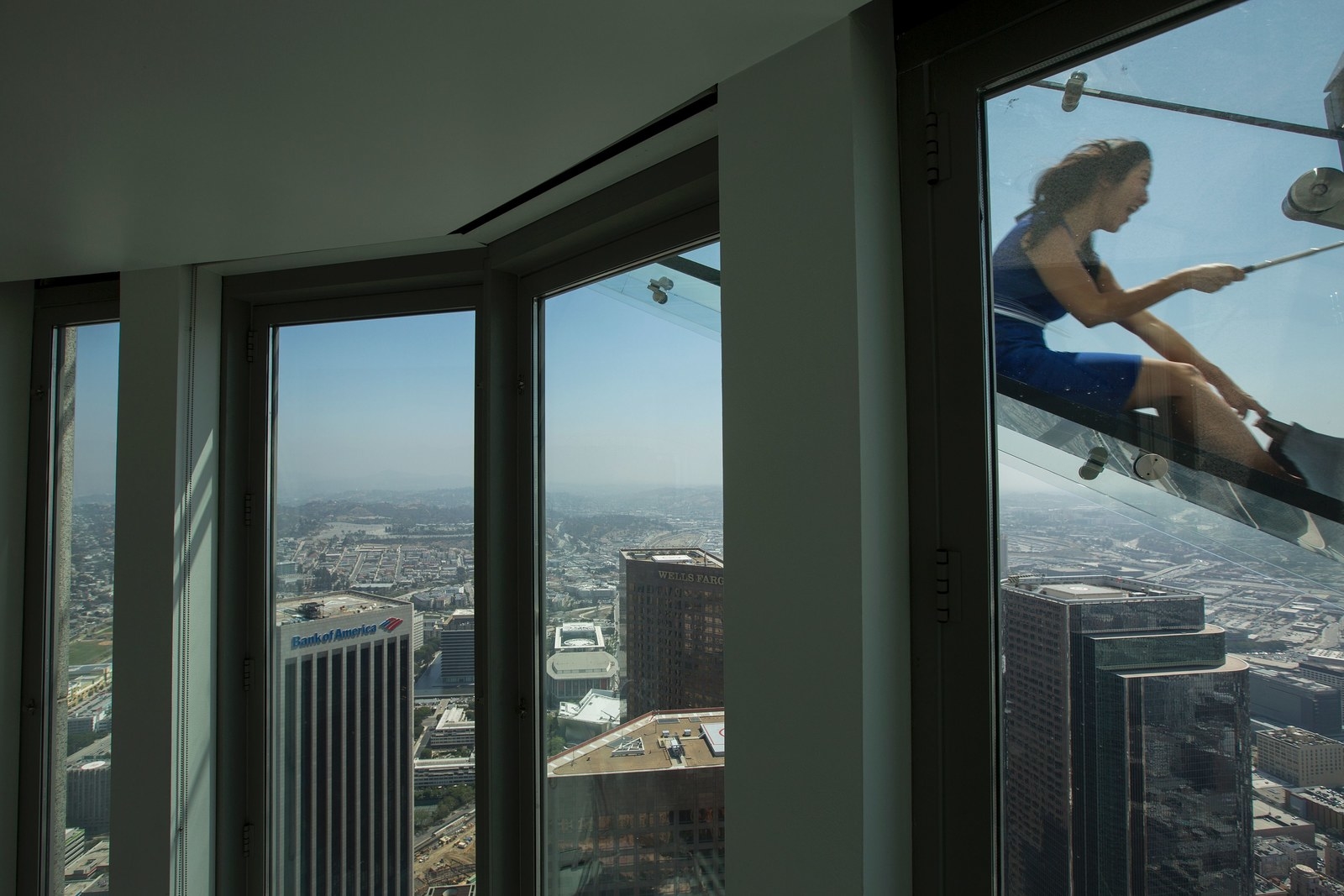 Die Rutsche wurde am Samstag für die Öffentlichkeit freigegeben und erlaubt Verrückten mit zu viel Geld und zu wenig Verstand, den knapp 14 Meter langen Glastunnel des Todes hinunter zu rutschen.
So sieht es von außen aus: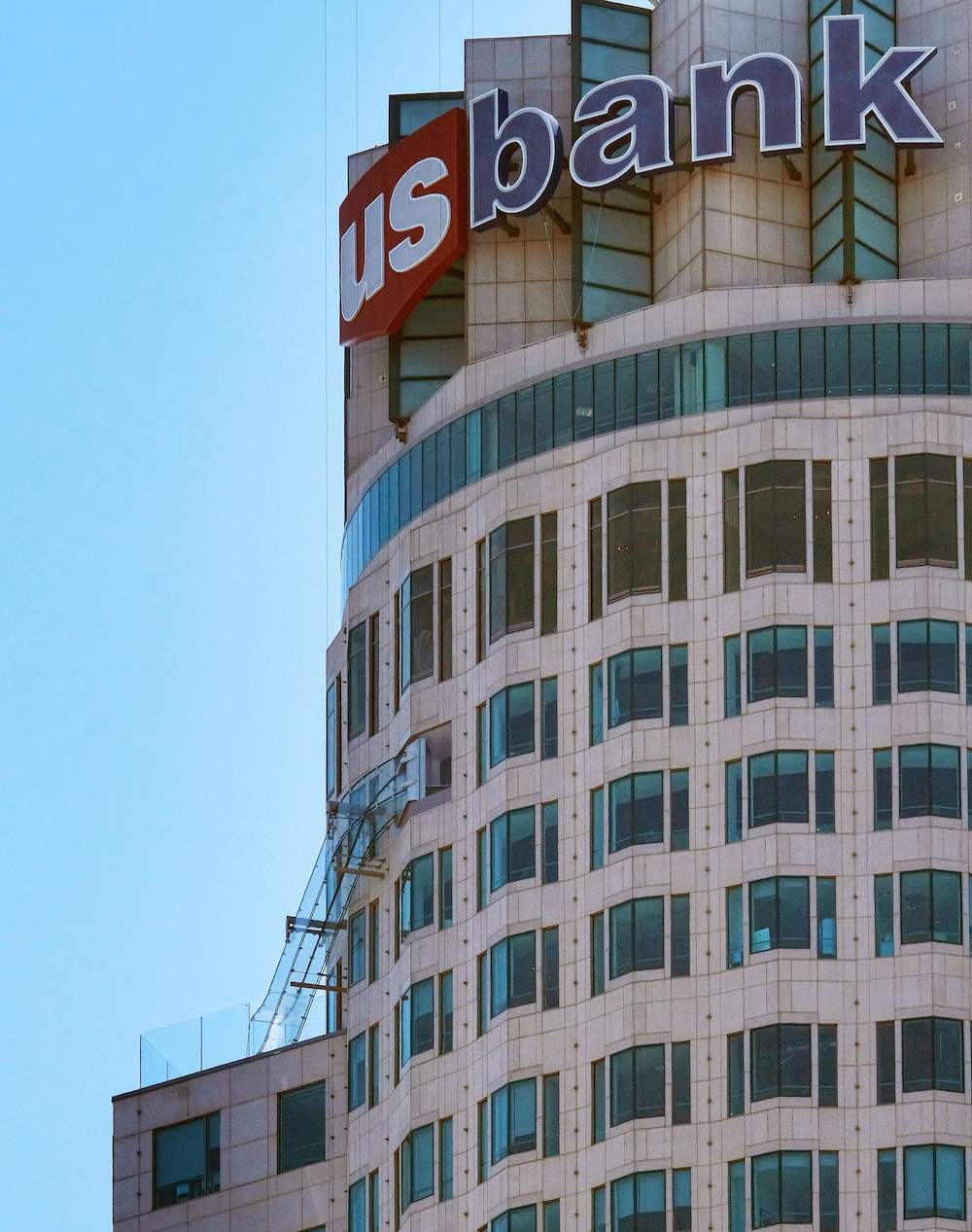 Alles was Dich vom SICHEREN TOD trennt, ist ein Stück Glas, das lediglich 3,18 Zentimeter dick ist.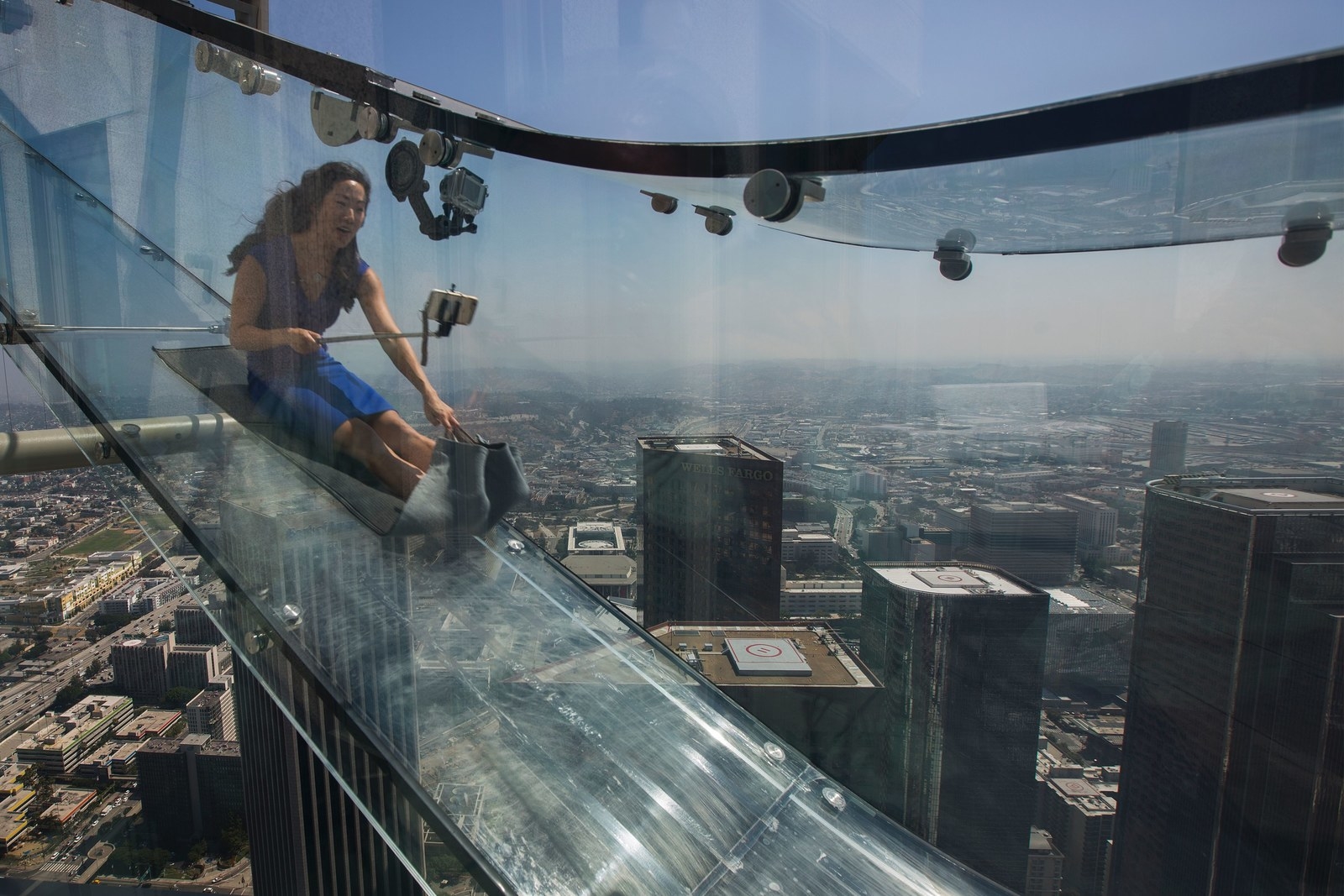 Das Gesicht dieser Frau fasst es ganz gut zusammen: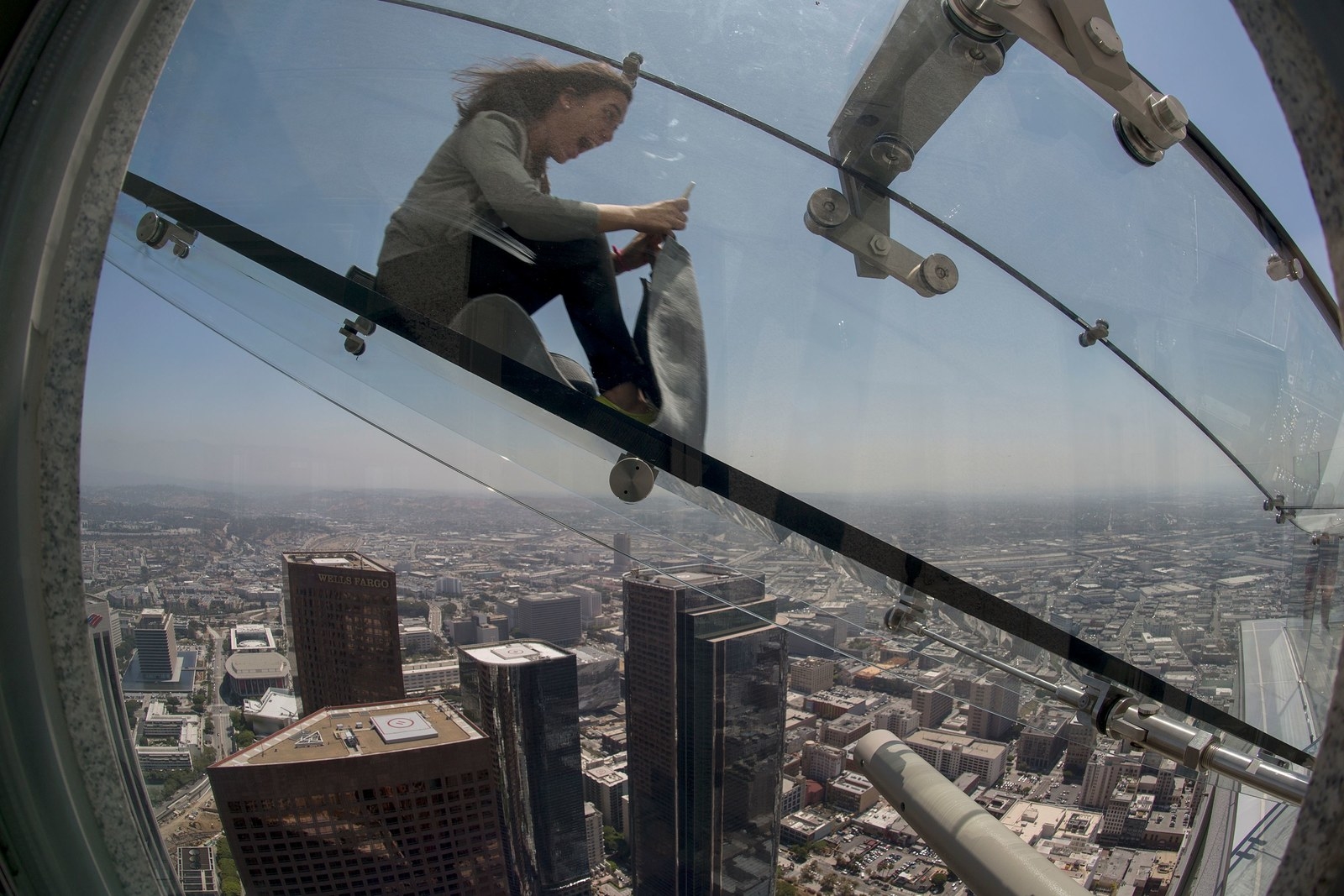 ?????????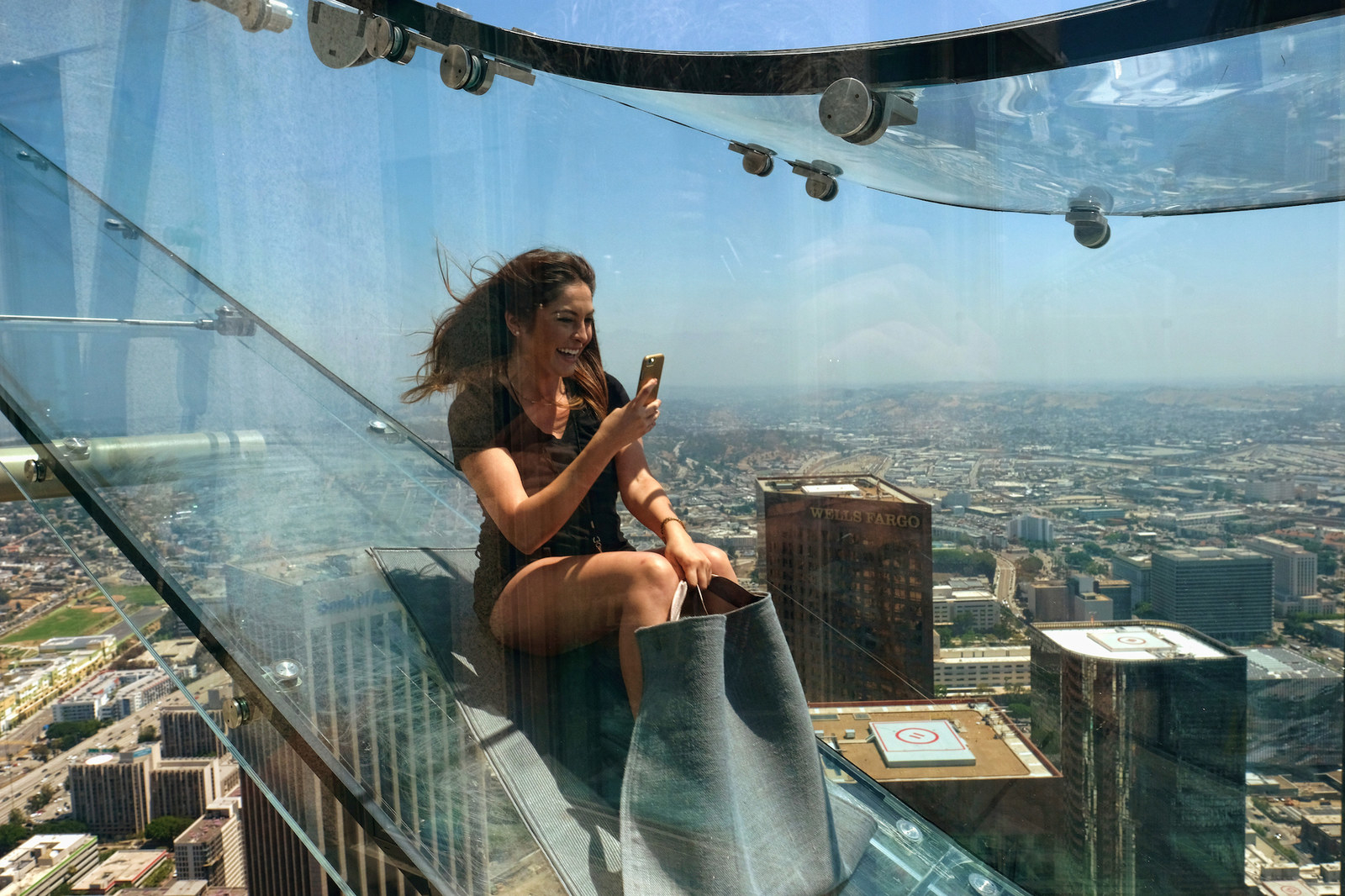 Looks like there are no comments yet.
Be the first to comment!