Schokoladen-Tartes mit Himbeeren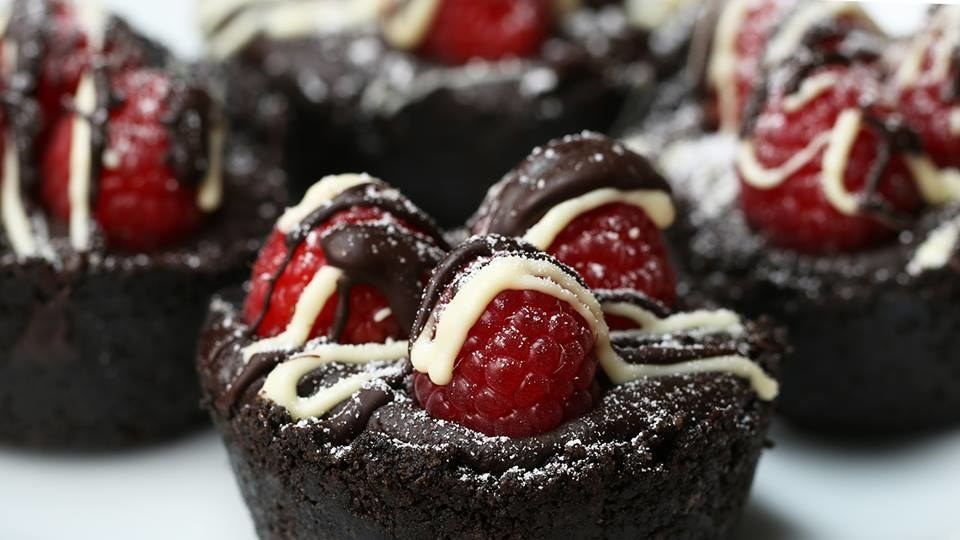 ZUTATEN
300g Sandwich-Kekse
100g Butter, geschmolzen
Füllung
300ml Crème Double
300g Schokolade
Garnitur
Himbeeren
Weiße und dunkle Schokolade als Deko
Puderzucker
ZUBEREITUNG
1. In einem Mixer oder mithilfe eines Nudelholzes die Kekse in feine Brösel zerkrümeln.
2. Die geschmolzene Butter dazugeben und daruntermischen.
3. Die Masse gleichmäßig in ein 12er-Muffinblech verteilen und für 10 Minuten einfrieren.
4. Die Crème Double langsam über niedriger Hitze erwärmen.
5. Sobald sie heiß ist die Schokolade hinzugeben und umrühren, bis diese geschmolzen ist. Gut verrühren bis eine glatte Masse entstanden ist, dann auf die Keksböden geben.
6. Mit Himbeeren garnieren.
7. 2-3 Stunden in den Kühlschrank stellen.
8. Weiße und dunkle Schokolade und Puderzucker darübergeben. .
9. Nom nom!
Looks like there are no comments yet.
Be the first to comment!