REZEPT: Regenbogen-Käsekuchen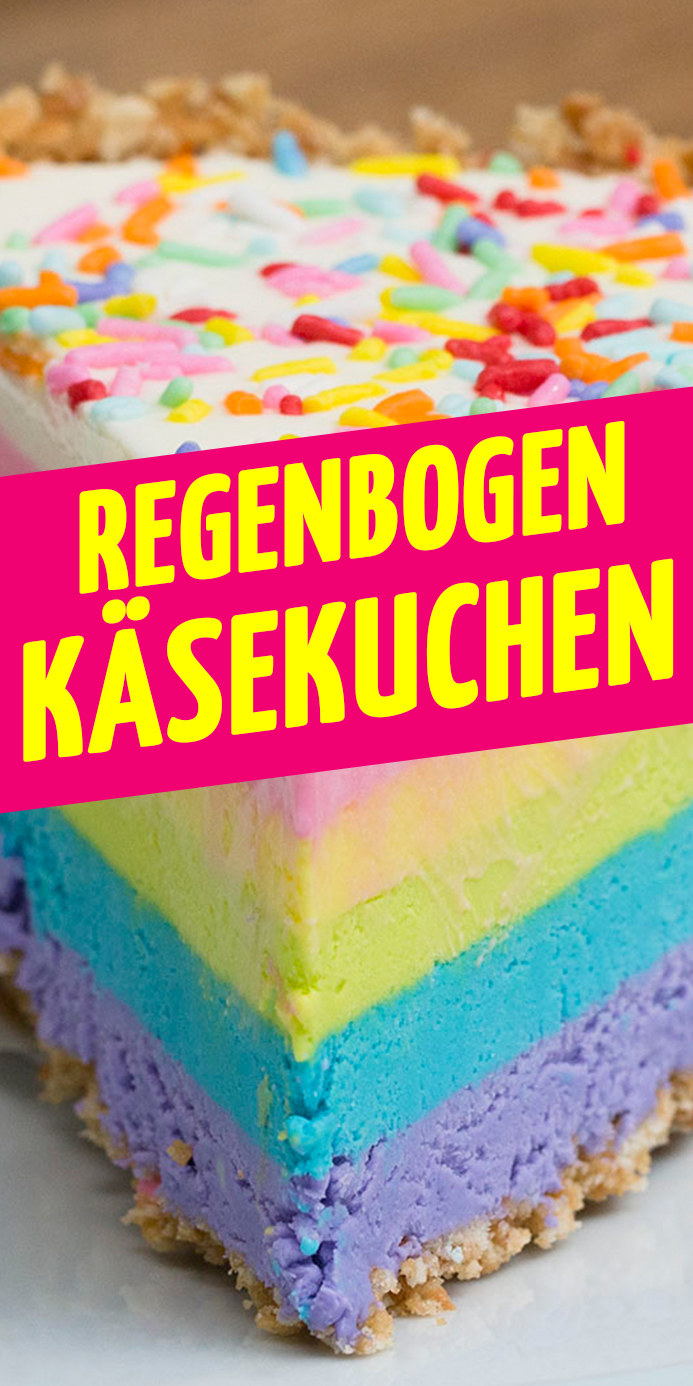 ZUBEREITUNG
1. Kekse in einer Küchenmaschine zermahlen, Butter und Regenbogen-Streusel hinzufügen, bis alles gut vermengt ist. Auf dem Boden und an den Seiten einer runden Backform verteilen und andrücken, dann beiseite Stellen.
2. Die Sahne schlagen bis sie steif ist. Beiseite stellen.
3. Den Frischkäse mixen, bis er leicht und cremig ist. Dann gezuckerte Kondensmilch und Vanille hinzufügen und untermischen, bis keine Klümpchen mehr da sind. Die Schlagsahne vorsichtig unterheben.
4. Auf 6 Schüsseln aufteilen und je Schüssel eine andere Lebensmittelfarbe hinzufügen, eine aufheben.
5. Den lila Mix in die Backform geben und für 30 Minuten einfrieren, dann mit den anderen Farben wiederholen.
6. Für die letzte Schicht den Teig ohne Farbe nehmen. Mit Streuseln dekorieren und dann für 2 Stunden einfrieren.
7. Vor dem Servieren im Kühlschrank stehen lassen, dann reinhauen! Guten Appetit!
Looks like there are no comments yet.
Be the first to comment!