Käsekuchen mit Irish Cream Likör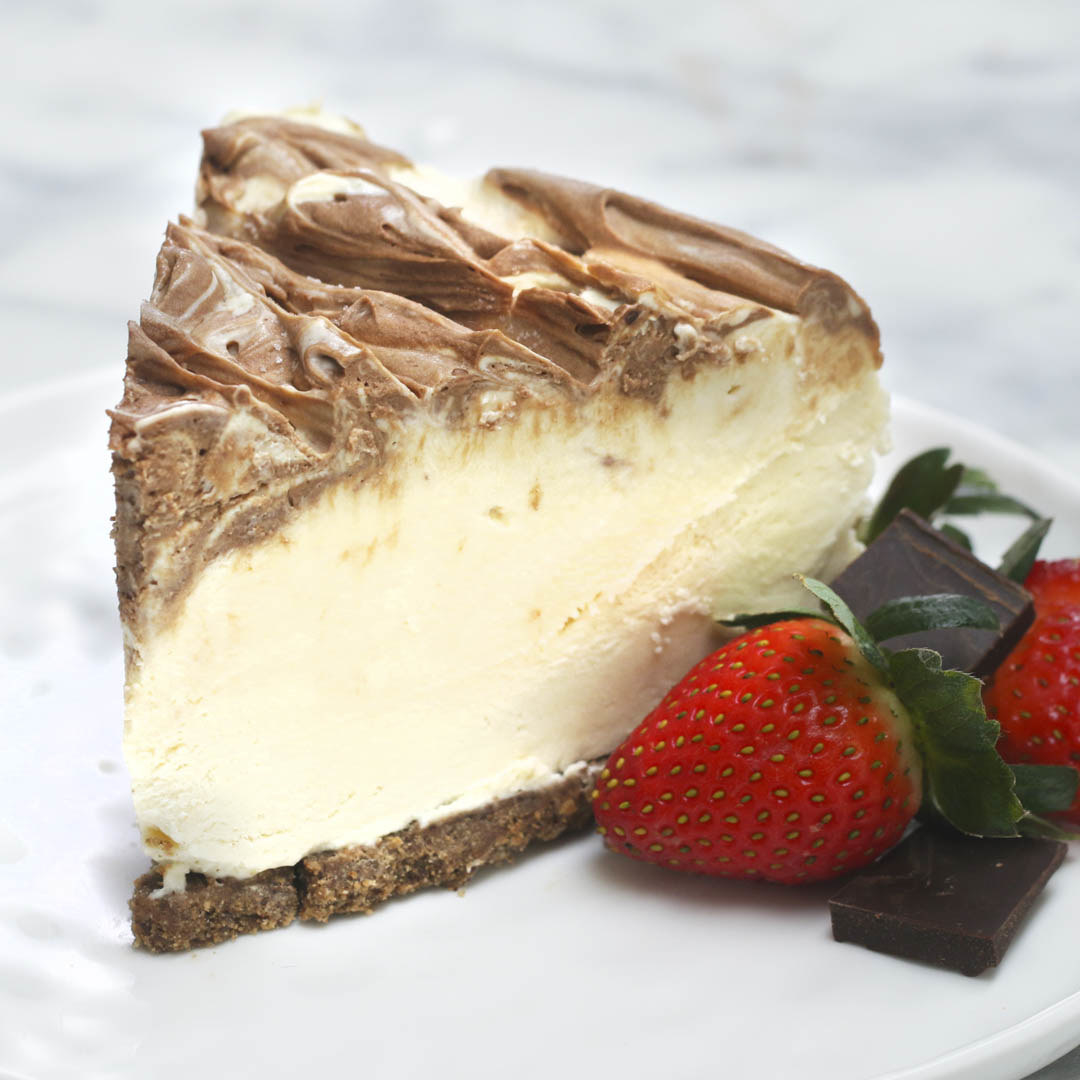 ZUTATEN
Boden
200g Chocolate Chip Cookies
90g Butter, geschmolzen
Füllung
22g Gelatine
110ml Wasser
760g Frischkäse
540g gezuckerte Kondensmilch
120ml Irish Cream Likör
120g Schlagsahne
200g Schokolade
ZUBEREITUNG
1.Die Kekse zu kleinen, feinen Krümeln zerstoßen und die Butterhinzugeben, bis alles gut vermischt ist.
2.Die Mischung in eine zirka 22cm Springform geben und auf den Boden pressen.
3.Für 15 Minuten einfrieren.
4.Die Gelatine in Wasser auflösen, dann in de Mikrowelle für 15 Minuten aufwärmen.
5.Den Frischkäse und die gezuckerte Kondensmilch in eine Schüssel geben und gut mischen.
6.Den Irish Cream Likör und die Gelatine hineingeben und unterheben, bis alles gut vermischt ist.
7.Zuletzt die Schlagsahne hinzugeben.
8.Einen kleinen Teil der Füllung in eine andere Schüssel geben und die geschmolzene Schokolade unterheben. Beiseite stellen.
9.Die Frischkäse-Mischung in die Form geben, dann den Schoko-Mix hinaufgießen. Den Stiel eines Löffels nehmen, um den Schoko-Mix zu verteilen.
10.Für 4 Stunden oder bis alles fest ist einfrieren.
11.Aus der Form nehmen und servieren.
12.Auffuttern!
Looks like there are no comments yet.
Be the first to comment!