Zucchini in Panko-Paprika-Panade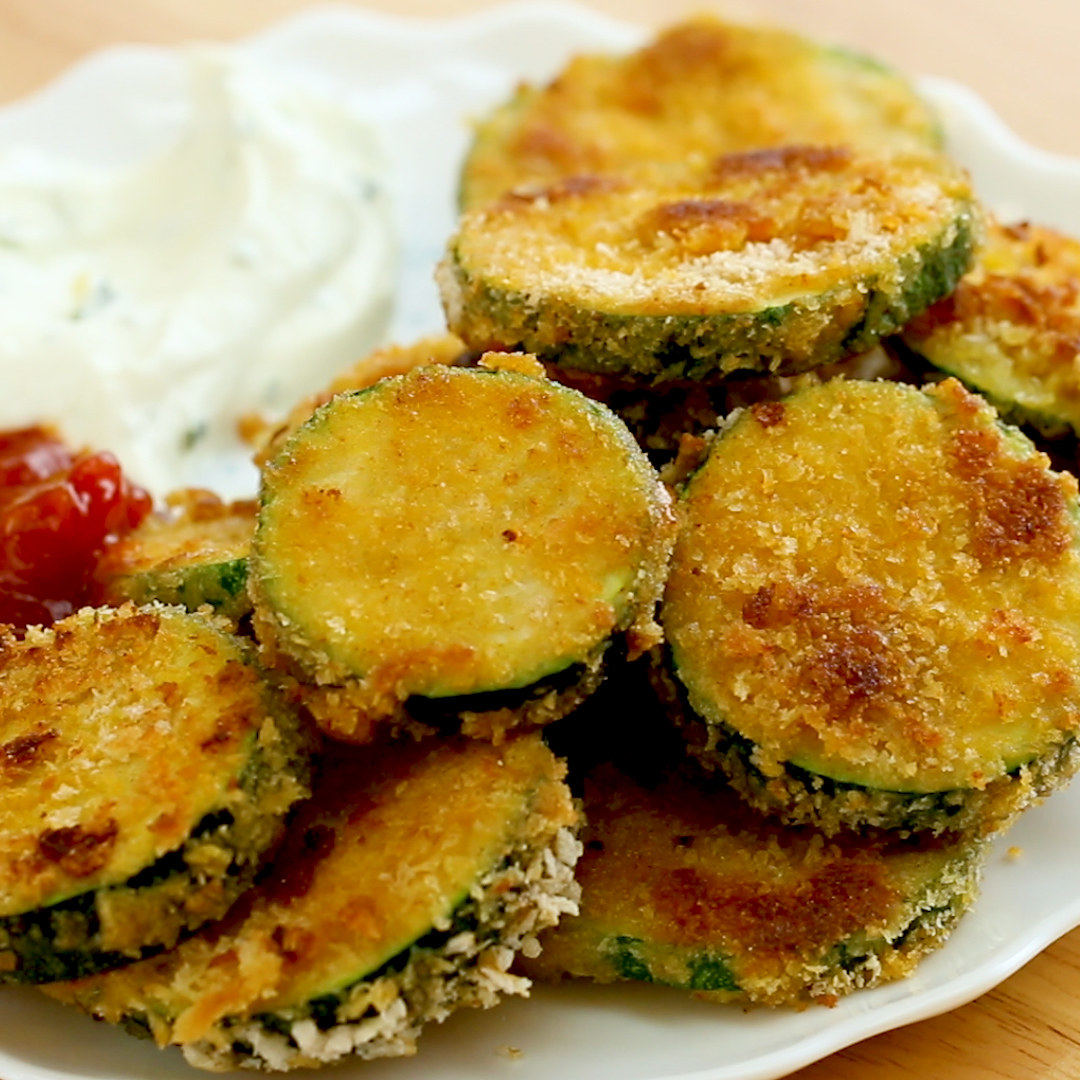 ZUTATEN
2 Zucchini
400 g Mehl
3 Eier
150 g Panko
1 TL Sojasauce
3 TL Paprikapulver
2 TL Chiliflocken
100 g Butter
ZUBEREITEN
1. Wasche und trockne die Zucchini bevor du sie in Scheiben schneidest.
2. Gib Mehl, Eier und Panko in jeweils eine Schüssel.
3. Vermenge die Eier mit der Sojasauce und das Panko mit dem Paprikapulver und den Chiliflocken.
4. Nimm nun eine Scheibe Zucchini und wende sie zuerst in Mehl, dann in Ei und schlussendlich in Panko, sodass sich eine gleichmäßige Kruste um die Zucchini bildet.
5. Wiederhole das mit jeder Scheibe.
6. Erwärme eine Pfanne über mittlerer Hitze und gib ein bisschen Butter hinein.
7. Brate die Zucchinischeiben in der Pfanne bis die Kruste eine gold-braune Farbe annimmt.
8. Geniessen!
Looks like there are no comments yet.
Be the first to comment!