Orangen-Käsekuchen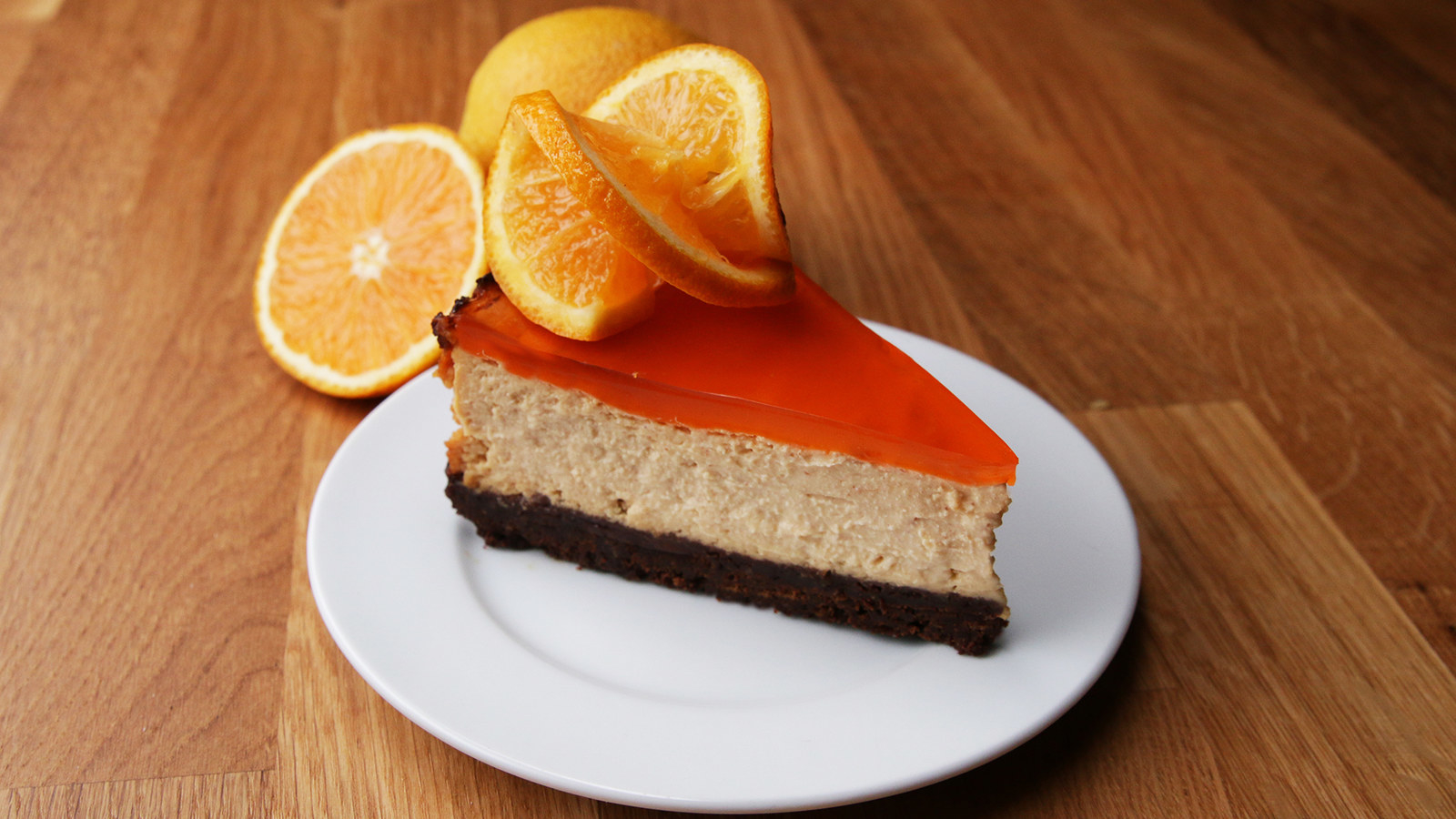 Zutaten
100g zerstoßene Schokokekse
100g Butter, geschmolzen
400g Frischkäse
200g Saure Sahne
100g gezuckerte Kondensmilch
5 EL Orangensaftkonzentrat
2 Eier
5 EL Zucker
1 EL Zimt
Für das Topping:
2 EL Orangengelatine
5 EL Zucker
Etwas orange Lebensmittelfarbe
100ml heißes Wasser
Zubereitung
1. Ofen auf 180°C vorheizen.
2. Die Schokokekse zerstoßen.
3. Kekse und Butter in einer Schüssel gut vermischen.
4. Die entstandene Masse auf dem Boden einer Springform mit den Händen gleichmäßig verteilen und gut andrücken.
5. Für 20 Minuten backen.
6. In einer Schüssel Ei, Frischkäse, saure Sahne, gezuckerte Kondensmilch, Orangensaftkonzentrat, 5 EL Zucker und Zimt gut vermischen.
7. Den Teig über den Keksboden verteilen. Etwas klopfen, so dass keine Bläschen übrig bleiben.
8. Für eine Stunde backen oder bis der Käsekuchen noch etwas "wabbelt" und glänzt.
9. Kuchen aus der Form nehmen und abkühlen lassen.
10. In einer Schüssel Gelatine, heißes Wasser und Lebensmittelfarbe mischen und über den Käsekuchen geben.
11. Für mindestens eine Stunde in den Kühlschrank stellen.
12. Nach Wunsch mit Orangenscheiben dekorieren.
13. Genießen!
Looks like there are no comments yet.
Be the first to comment!