Nudelsalat ohne Mayo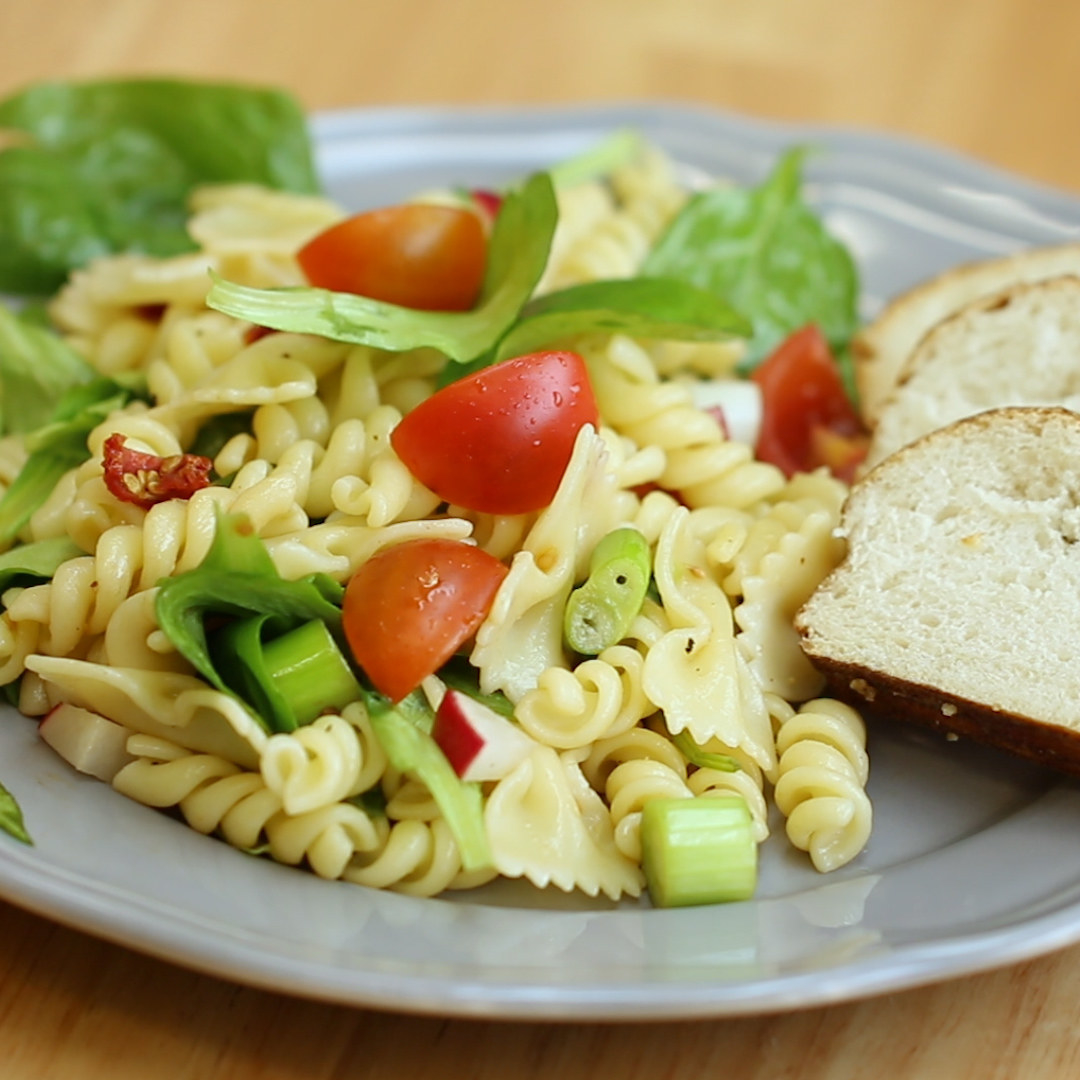 ZUTATEN
500 g Nudeln
8 Cherrytomaten, gestückelt
5 getrocknete Tomaten, gestückelt
1 Handvoll Feldsalat
1 Handvoll Blattspinat
4 Frühlingszwiebeln, gestückelt
6 Radieschen, gestückelt
3 EL Olivenöl
1 EL Rotweinessig
1 Prise Salz
1 TL Pfeffer
ZUBEREITUNG
1. Die Pasta al dente kochen und, wenn sie abgekühlt ist, in eine große Schüssel geben.
2. Cherrytomaten, getrocknete Tomaten, Feldsalat, Blattspinat, Frühlingszwiebeln und Radieschen dazu geben.
3. In einer kleineren Schüssel das Olivenöl, den Rotweinessig, Salz und Pfeffer miteinander vermischen.
4. Die Vinaigrette auf den Salat geben und gut vermischen, am besten direkt bevor er serviert wird.
5. Guten Appetit!
Looks like there are no comments yet.
Be the first to comment!