Mochi-Eiscreme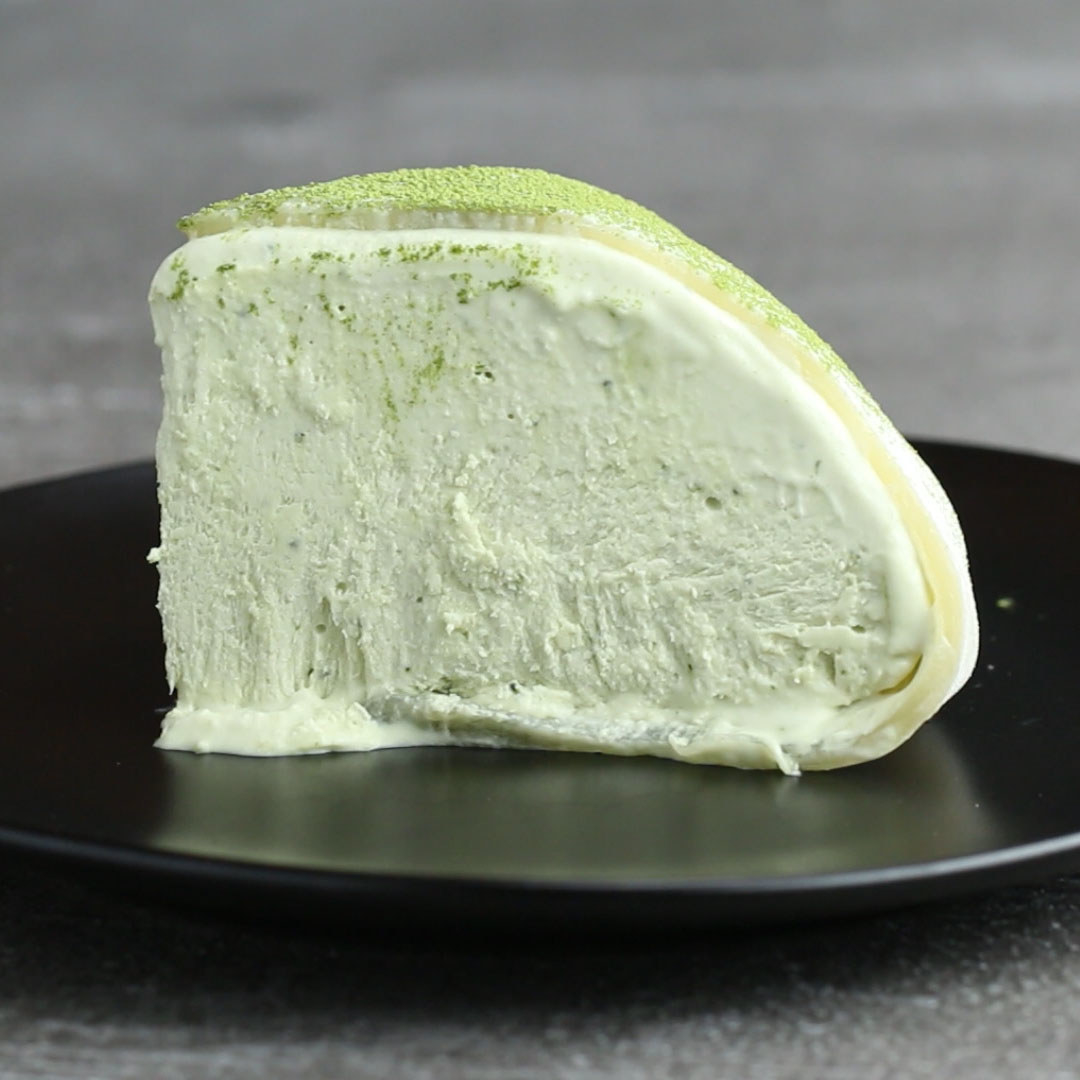 ZUTATEN
MOCHI
200g Shiratamako
100g Zucker
1 TL Matcha
200ml Wasser
Kartoffel- oder Maisstärke
MATCHA Eiscreme
400g gezuckerte Kondensmilch
600g Konditorsahne
1 TL Matcha
Deko
Matcha
ZUBEREITUNG
Mochi machen. Shiratamako, Zucker, Matcha und Wasser in einer Schüssel gut vermischen. Abdecken und für 3 Minuten in die Mikrowelle stellen. Dann mit einem Holzlöffel gut umrühren.
Eine Schüssel mit Frischhaltefolie auslegen und beiseite stellen. Arbeitsfläche mit Kartoffelstärke mehlen, damit nichts kleben bleibt. Die Mochi-Mischung vorbereiten und auf die Stärke legen. Teig ausrollen und über die Schüssel mit Frischhaltefolie legen.
Die Matcha-Eiscreme machen, indem du in einer großen Schüssel Sahne, gezuckerte Kondensmilch und Matcha mischt. Mit einem Handmixer mixen, bis die Mischung steif wird.
Eiscreme-Mischung in die mit Mochi ausgelegte Schüssel geben, dann mit dem übrigen Teig bedecken. Mit Frischhaltefolie abdecken.
Für mindestens 6 Stunden, noch besser noch aber über Nacht einfrieren.
Die Mochi-Eiscreme vor dem Servieren 15-30 Minuten herausnehmen, so dass sie etwas weich wird.
Mit Matcha garnieren - auffuttern!
Looks like there are no comments yet.
Be the first to comment!