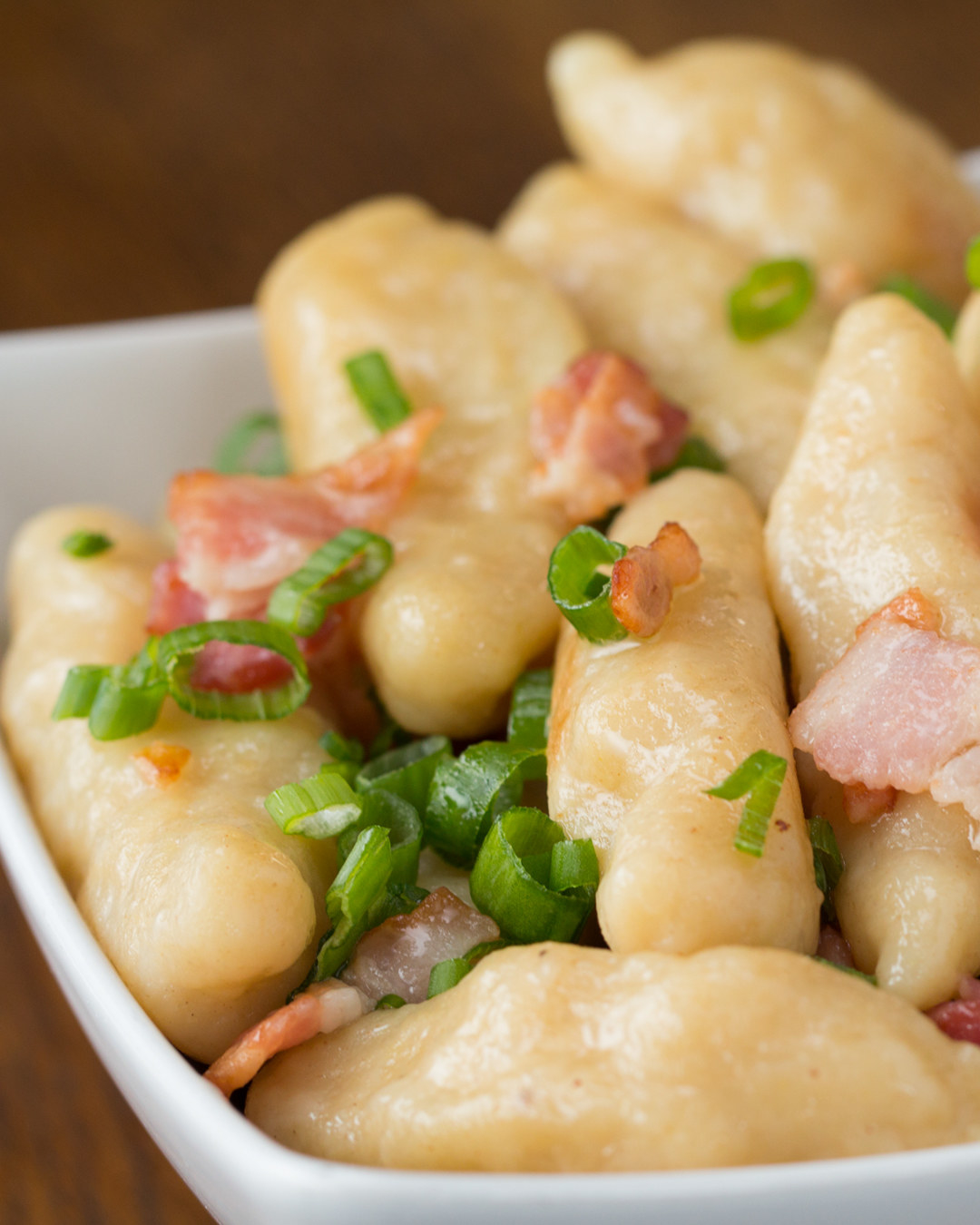 Zutaten
4 mehlig kochende Kartoffeln
2 Eier
1 TL Salz
¼ TL Muskat
300-400g Mehl
1 EL Butter
170g Speck, gewürfelt
200ml Hühnerbrühe
100ml Weißwein
1 Bund Frühlingszwiebeln, gehackt
Salz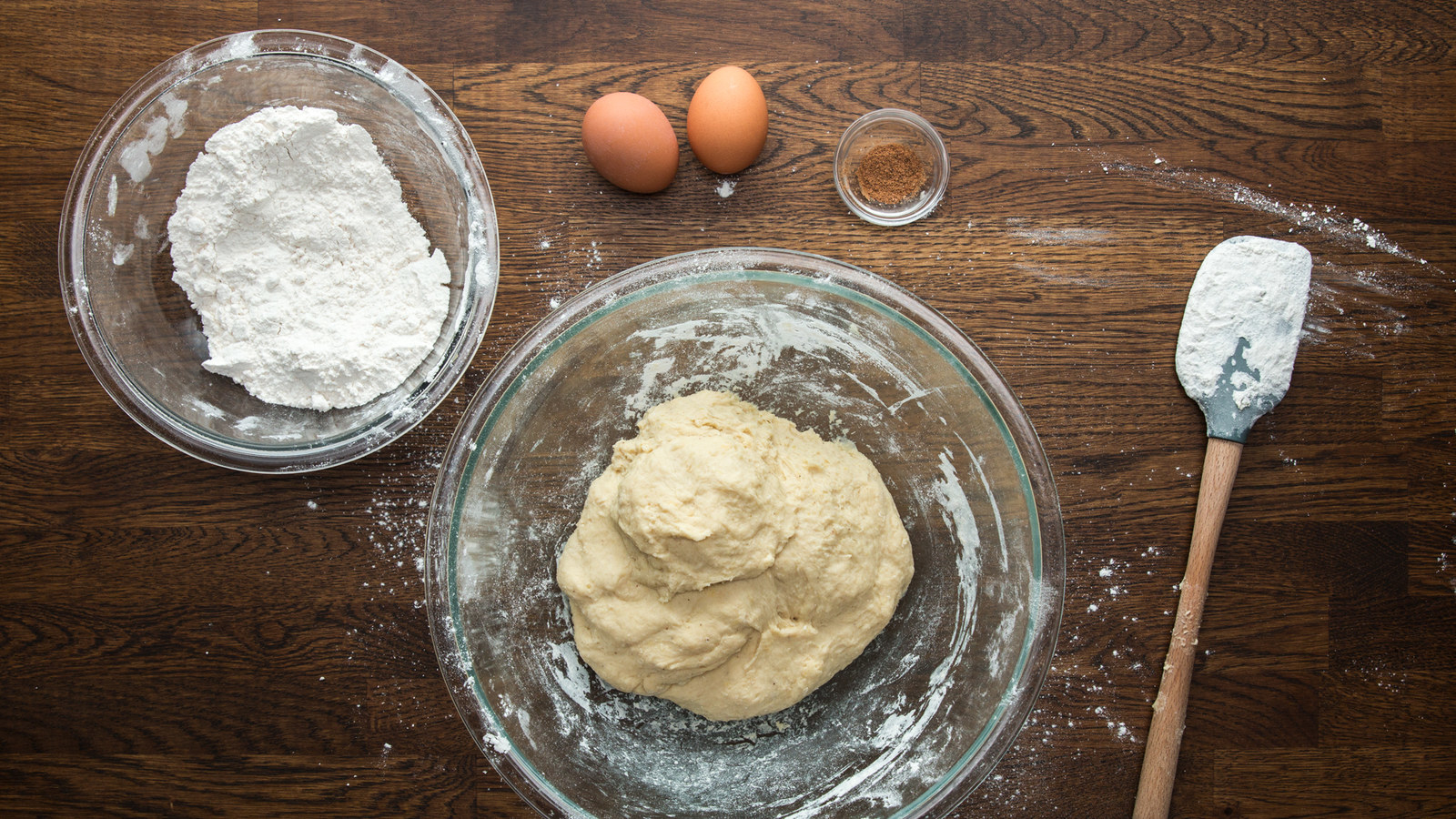 Zubereitung
1. Kartoffeln schälen. In 1,5 cm dicke Scheiben schneiden und 25 Minuten in Salzwasser garen, bis sie weich sind. Nach dem Kochen für 10 Minuten abkühlen lassen, damit das übrige Wasser verdunstet.
2. Die Kartoffeln stampfen, bis ein Brei ohne Klumpen entsteht. Dann Eier, Muskat und 300g Mehl hinzugeben und zu einem Teig kneten. Wenn der Teig zu klebrig ist, mehr Mehl hinzufügen, bis der Teig Form behält, aber immer noch weich ist.
3. Ein Stück Teig auf eine bemehlte Arbeitsfläche geben und zu einer 1,5 cm dicken Wurst rollen. Dann in 1 cm lange Stücke schneiden und in der bemehlten Handfläche vorsichtig zu einer Nudel rollen. Mit dem restlichen Teig wiederholen.
4. Nudeln in einem mittelgroßen Topf in Salzwasser kochen. Ein- bis zweimal vorsichtig umrühren, damit die Nudeln nicht am Boden kleben. Sobald die Nudeln zur Oberfläche steigen, sind sie gar und können herausgenommen werden.
5. In einer mittelgroßen Pfanne Butter schmelzen. Dann Nudeln und Speck hinzugeben und von jeder Seite goldbraun anbraten.
6. Hühnerbrühe und Wein hinzufügen und für ein paar Minuten reduzieren, bis die Soße leicht cremig wird.
7. Vor dem Servieren mit Frühlingszwiebeln bestreuen.
8. Guten Appetit!
Looks like there are no comments yet.
Be the first to comment!