Erdbeer-Tarte Tartin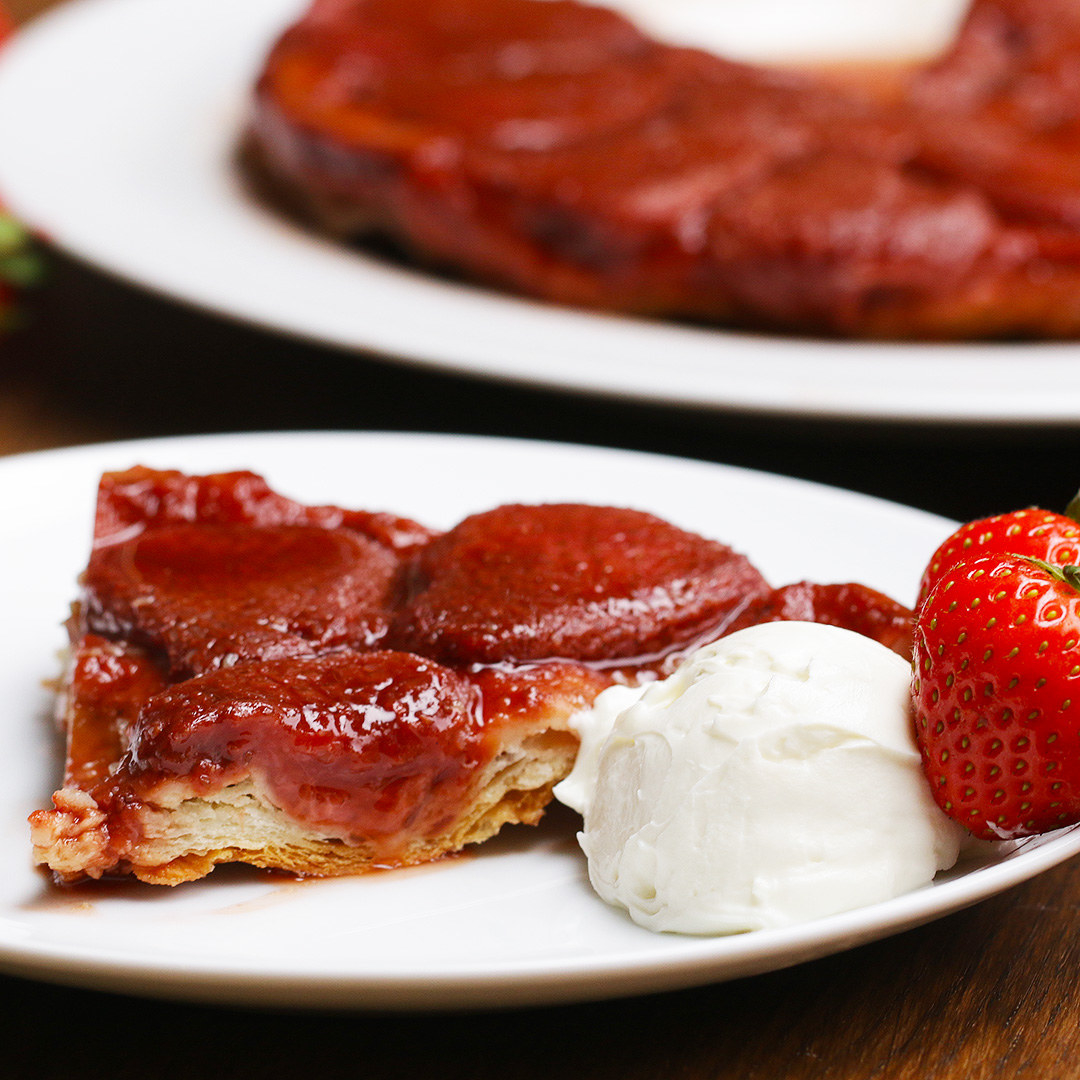 ZUTATEN
Blätterteig (genug um deine Form auszufüllen)
200g Erdbeeren
100g Zucker
50g Butter
Crème Fraîche oder Sahne
ZUBEREITUNG
1. Ofen auf 190°C vorheizen.
2. Blätterteig ausrollen und auf eine zirka 25cm große, runde Form legen, dann die Ränder abschneiden.
3. Mit einer Gabel vorsichtig ein paar Löcher in den Teig pieksen.
4. Erdbeeren mit einem Strohhalm vom Strunk befreien. Beiseite stellen.
5. Zucker in eine Sauciere geben und bei mittlerer Hitze erhitzen bis der Zucker geschnolzen und leicht braun ist.
6. Die Butter einrühren, bis sie geschmolzen ist.
7. Die Erdbeeren hineingeben, bis sie gleichmäßig vom Karamell bedeckt sind.
8. Die Erdbeeren in der gebutterten Tarte-Form arrangieren, dann den Blätterteig darauflegen.
9. Den Teig etwas festdrücken und vor allem in die Seiten drücken.
10. Für 45 Minuten, oder bis der Teig goldbraun ist, backen.
11. Für 1-2 Stunden abkühlen lassen.
12. Mit einem Klecks Crème Fraîche oder Sahne servieren,
13. Genießen!
Looks like there are no comments yet.
Be the first to comment!