Einfacher Marmorkuchen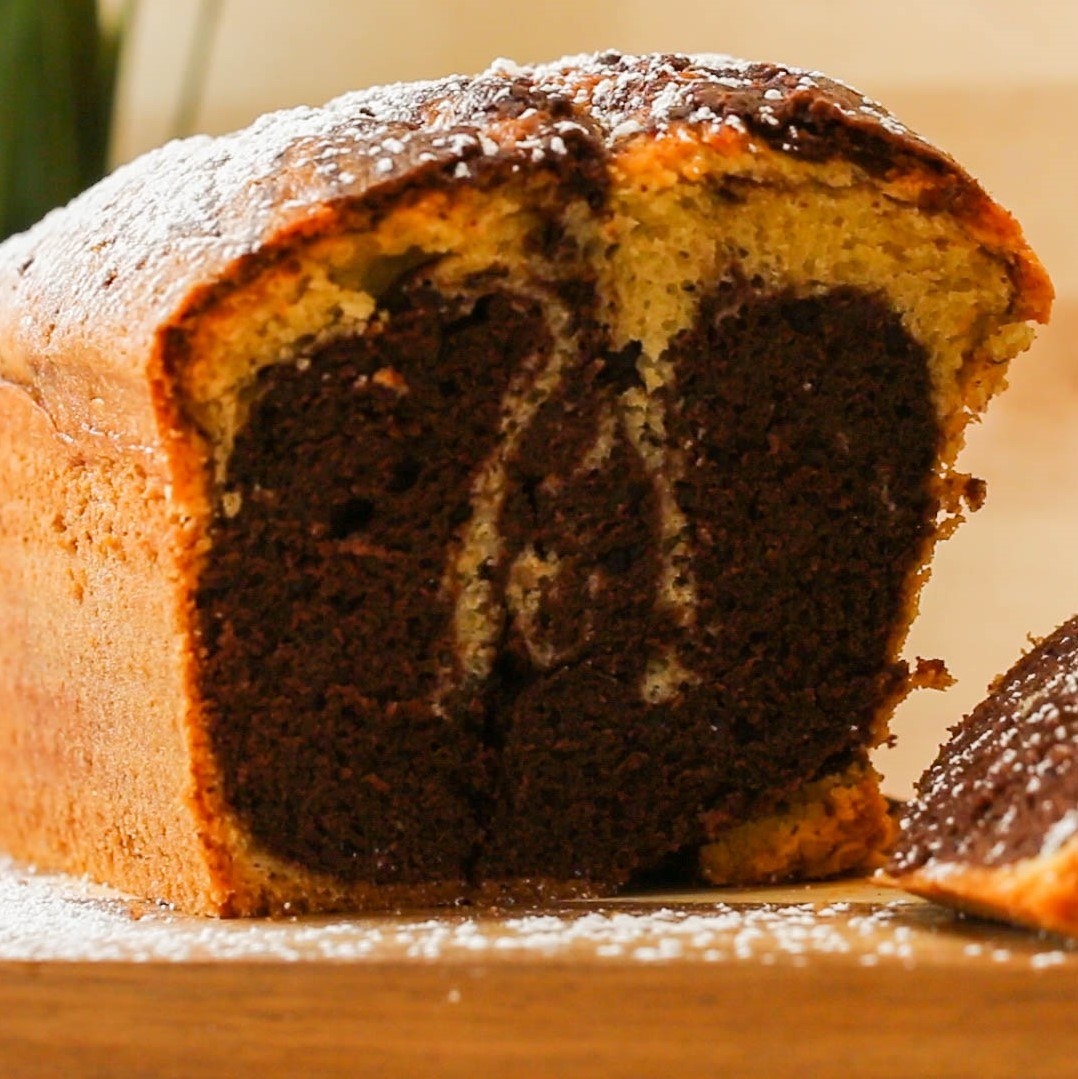 ZUTATEN & ZUBEREITUNG
ZUTATEN
300g geschmolzene Butter
275g Zucker
1 Prise Salz
½ Fläschchen Zitronenaroma
4 Eier
375g Mehl
1 Päckchen Backpulver
20g Kakaopulver
20g Zucker
ZUBEREITUNG
1. In einer Schüssel Butter, Zucker, Salz und Zitronenaroma mit einem Handmixer gut vermischen.
2. Die Eier einzeln unterrühren und nach jedem Ei den Teig gut vermischen.
3. Nun das Mehl und das Backpulver hinzufügen und erneut gut mixen.
4. Eine Kastenform fetten, damit der Kuchen später nicht daran kleben bleibt, und ⅔ des Teiges hineinfüllen.
5. Den restlichen Teig mit Kakaopulver und Zucker gut vermischen.
6. Vorsichtig auf den Teig in der Kastenform geben.
7. Mit dem Stiel eines Löffels vorsichtig in Wellenformen durch den Teig gehen, damit ein marmoriertes Muster entsteht.
8. Den Kuchen für 50 Minuten bei 180°C backen. Er ist fertig, sobald du mit einem Zahnstocher hinein stechen kannst und dieser sauber wieder herauskommt.
9. Den Kuchen abkühlen lassen und dann vorsichtig aus der Form nehmen.
10. Genießen!
Looks like there are no comments yet.
Be the first to comment!