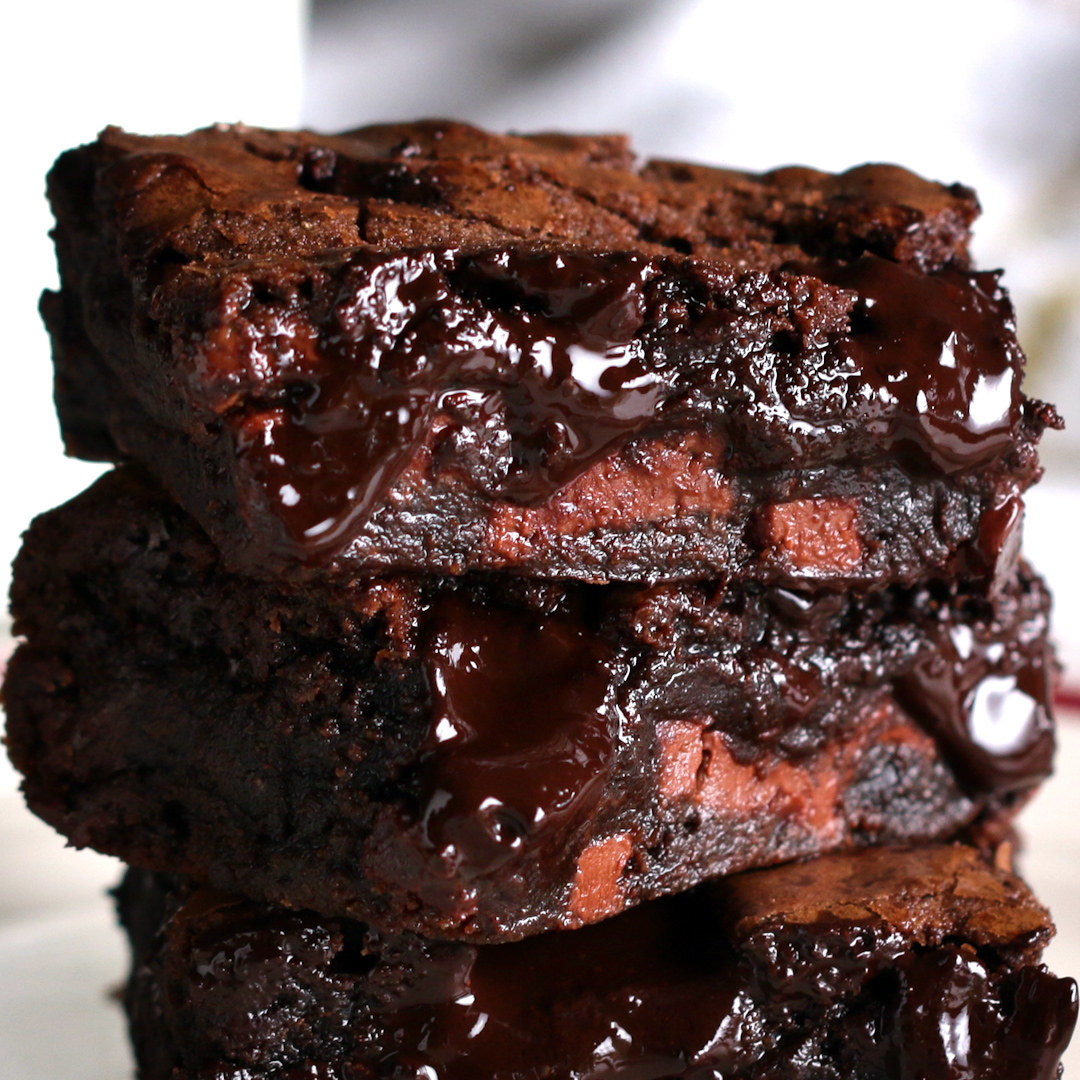 ZUTATEN
250g Schokolade (nimm gute, nicht die Billigschokolade)
170g geschmolzene Butter
250g Zucker
2 Eier
2 TL Vanilleextrakt
100g Mehl
30g Kakaopulver
1 TL Salz
ZUBEREITUNG
Ofen auf 180°C vorheizen.
Die Schokolade in Stücke schneiden, dann eine Hälfte schmelzen, die andere für später aufheben.
Butter und Zucker mischen, dann Eier und Vanille hinzugeben und gut umrühren für etwa 1-2 Minuten, bis der Teig leicht und fluffig ist.
Die geschmolzene Schokolade einrühren (pass dabei auf, dass die Schokolade nicht zu heiß ist, da sonst die Eier kochen), dann gib Mehl, Salz und Kakaopulver durch ein Sieb in den Teig.
Die trockenen Zutaten vorsichtig in die nassen geben aber nicht zu stark verrühren, da die Brownies sonst eher kuchenartig werden.
Die übrigens Schokostücke einrühren, dann in eine mit Backpapier ausgelegte Backform geben.
Für 20-25 Minuten backen, je nachdem wie "fudgy" du deine Brownies magst. Komplett abkühlen lassen.
Aufschneiden, dann mit einem Glas kalte Milch servieren und futtern!
Looks like there are no comments yet.
Be the first to comment!