REZEPT: Bacon-Camembert-Brot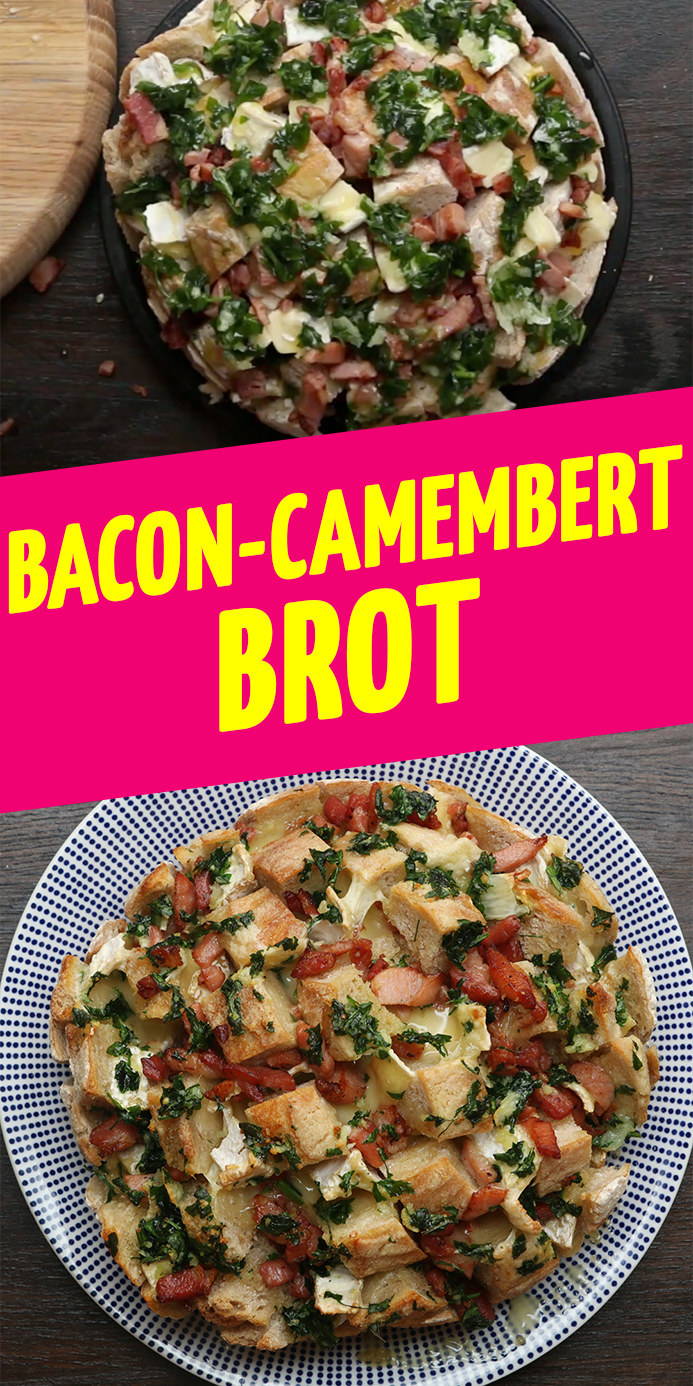 ZUBEREITUNG
1. Ofen auf 180°C vorheizen.
2. Brot tief einschneiden, ohne es zu zerschneiden, ungefähr 90% des Laibs sind gut, sodass kleine Stücke entstehen die vom Boden des Brots zusammengehalten werden.
3. Den Camembert in dicke Stifte schneiden, die in die Lücken des Brotes passen.
4. Den gebratenen Bacon zerkrümeln und über dem Brot verteilen und etwas eindrücken.
5. Die Butter mit der Petersilie und dem Knoblauch mischen und gleichmäßig auf dem Brot verteilen.
6. Für 18-20 Minuten backen, bis der Camembert geschmolzen und das Brot knusprig und braun ist.
7. Lecker!
Looks like there are no comments yet.
Be the first to comment!