Hugo 4-Ways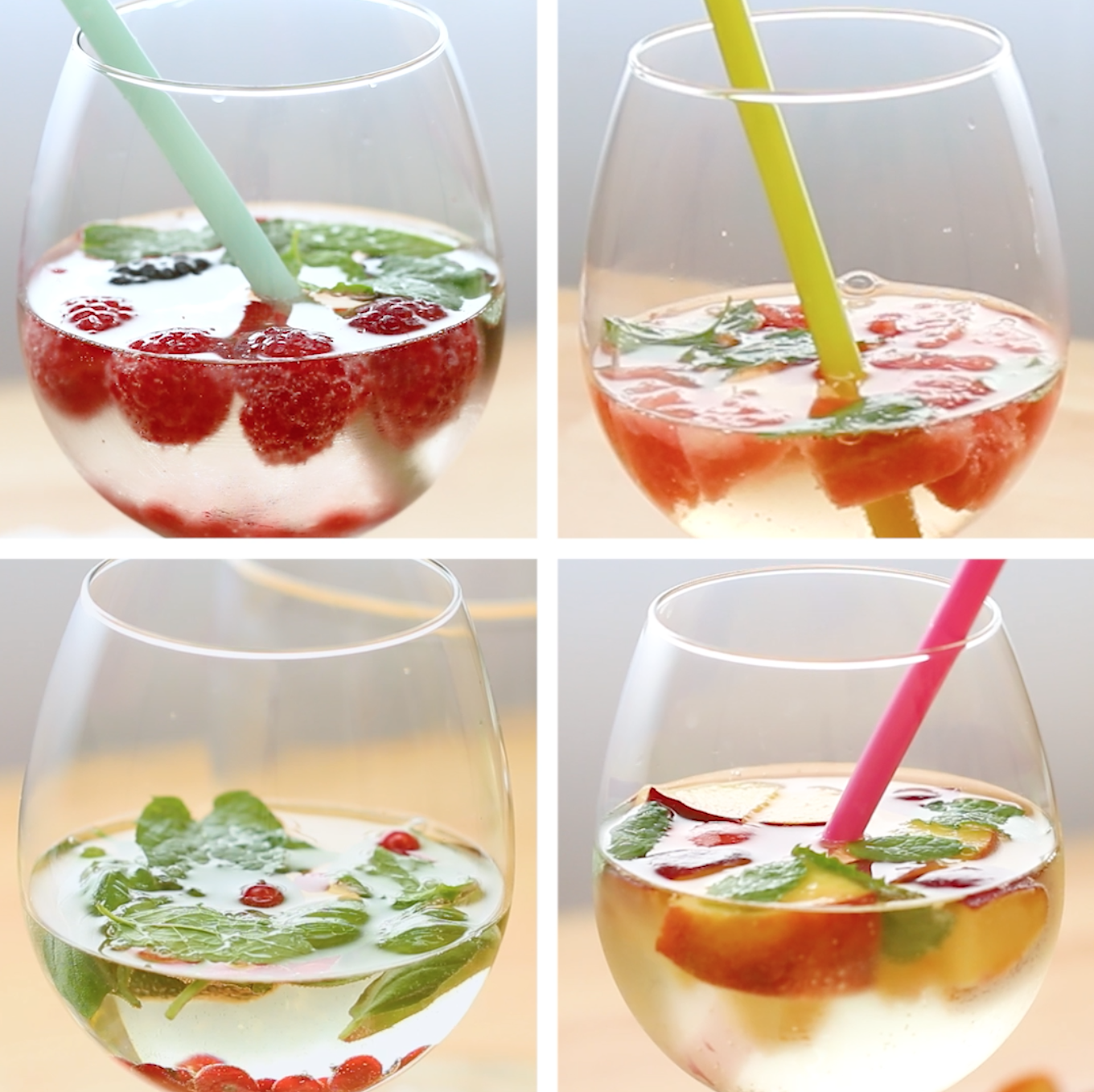 ZUTATEN
Hugo-Mix (je nach Anzahl der Gläser mehr nehmen)
150ml Prosecco
100ml Mineralwasser mit Kohlensäure
20 ml Holunderblütensirup
Eiswürfel (optional)
Beeren Mix Hugo
frische Minze
Brombeeren
Himbeeren
Johannisbeeren
Hugo-Mix
Nektarinen Pfirsich Hugo
frische Minze
½ Nektarine
½ Pfirsich
Hugo-Mix
Basilikum Johannisbeer Hugo
frische Minze
frischer Basilikum
Johannisbeeren
Hugo-Mix
Wassermelonen Hugo
frische Minze
Wassermelone
Hugo-Mix
ZUBEREITUNG
1. Prosecco, Holunderblütensirup und Mineralwasser in einen Krug geben und gut umrühren. Nach Wunsch Eiswürfel dazu geben.
2. Zutaten für den Hugo deiner Wahl in ein Glas geben, Obst vorher waschen und ggf. in mundgerechte Stücke schneiden.
3. Mit dem Hugo-Mix auffüllen.
4. Prost!
Looks like there are no comments yet.
Be the first to comment!