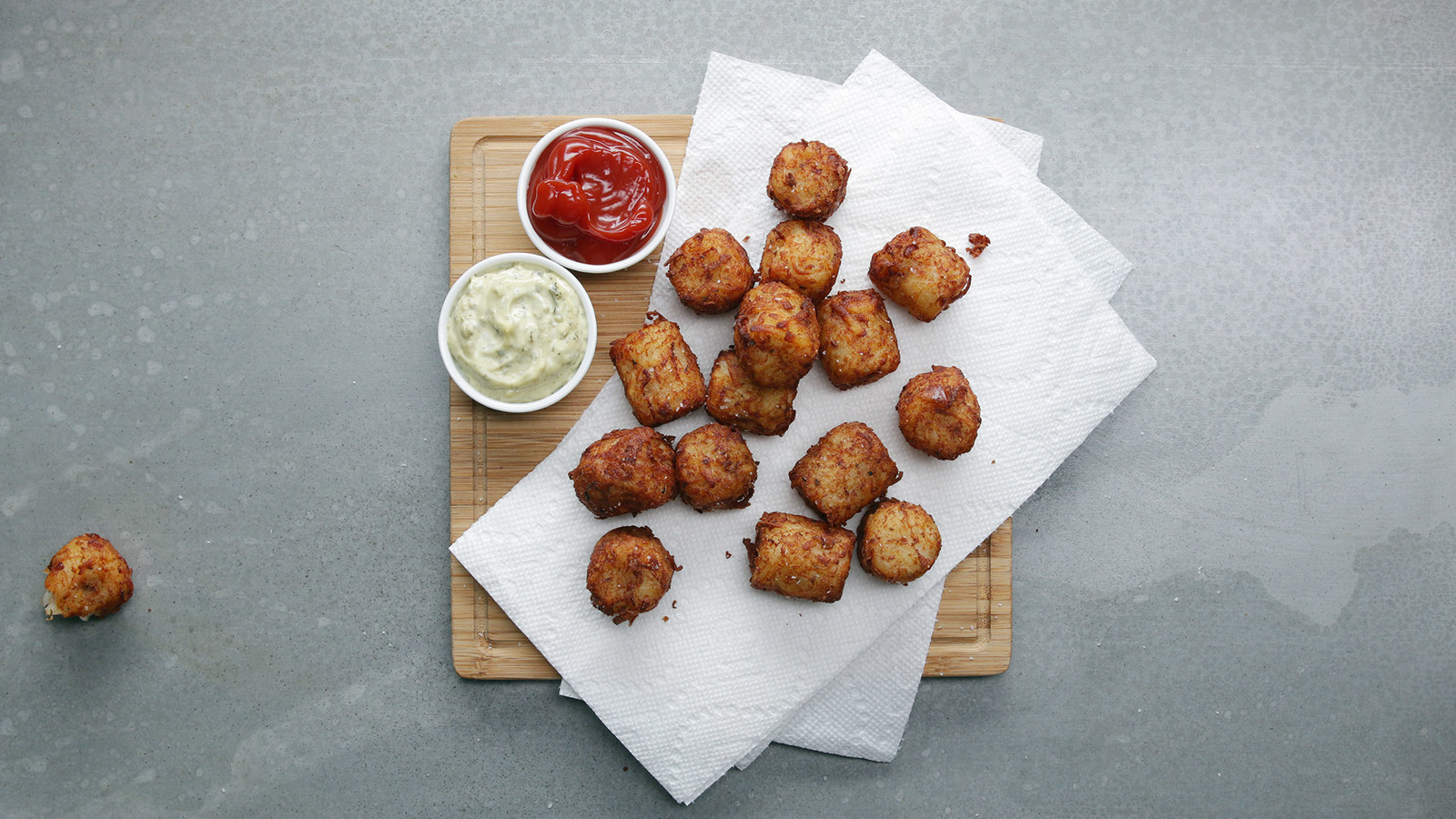 Zutaten
5-6 Hotdogs, alle in 4-5 Stücke geschnitten
900 g geschälte Kartoffeln
1 EL Salz
Wasser
Water
110 g Parmesan
2 EL Mehl
1 TL Oregano
Öl zum Frittieren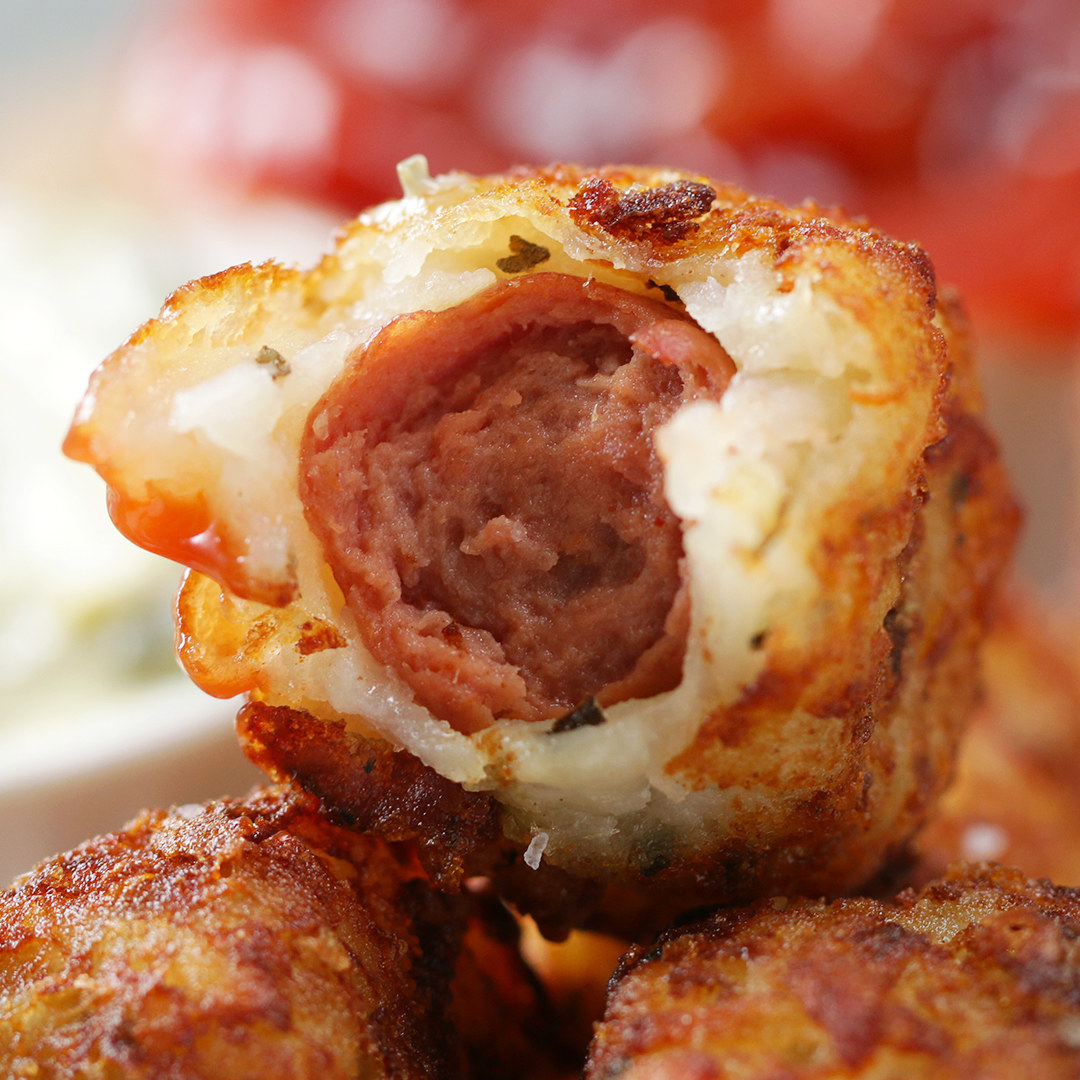 Zubereitung
1. Kartoffeln in großen Topf geben, mit Wasser bedecken und Salz hinzufügen.
2. Kartoffeln kochen, bis sie sich leicht aufspießen lassen.
3. Kartoffeln abschrecken und dann mit einem Baumwolltuch abtrocknen.
4. Kartoffeln in eine große Schüssel reiben.
5. Parmesan, Mehl und Oregano hinzugeben und alles miteinander vermengen.
6. Hot-Dog-Stückchen mit der Kartoffelmasse ummanteln und so Happen formen.
7. Happen für 30 Minuten einfrieren und danach in 175°C heißem Öl frittieren.
8. Auf Papiertuch abtrocknen lassen und mit etwas Salz bestreuen.
9. Mit Saucen nach Wahl servieren. Guten Appetit!
Looks like there are no comments yet.
Be the first to comment!