Irish Cream Fudge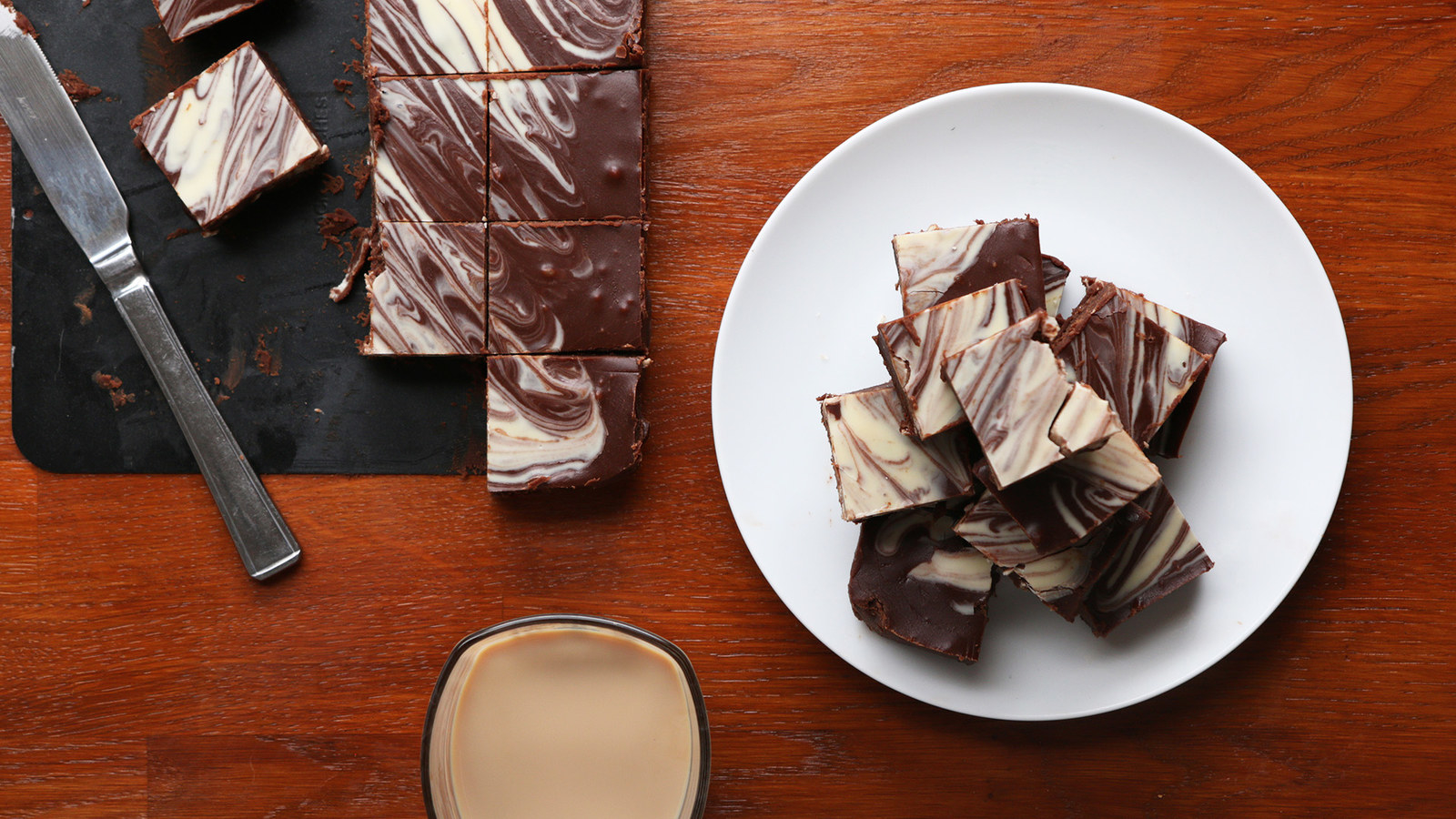 ZUTATEN
100g Butter
500g brauner Zucker
150g Golden Syrup
300ml Creme Doublé
200g dunkle Schokolade
100ml Irish Cream Likör
100g weiße Schokolade
ZUBEREITUNG
1. In einem Topf die Butter schmelzen und mit braunem Zucker, Golden Syrup und der Creme Doublé über mittlerer Hitze vermischen, bis eine gleichmäßige Masse entstanden ist.
2. Wenn alles gut vermischt ist ein Thermometer in den Topf geben und die Mischung auf 116°C erhitzen, dabei regelmäßig umrühren.
3. Von der Hitze nehmen und die dunkle Schokolade und Irish Cream hinzufügen.
4. In eine Backform geben und die geschmolzene weiße Schokolade in die Mitte gießen.
5. Mit einem Zahnstocher oder einem Holzspieß die weiße Schoklade verteilen, sodass Wirbel entstehen.
6. In den Kühlschrank geben, bis die Masse fest geworden ist.
7. In Stücke schneiden.
8. Naschen!
Looks like there are no comments yet.
Be the first to comment!