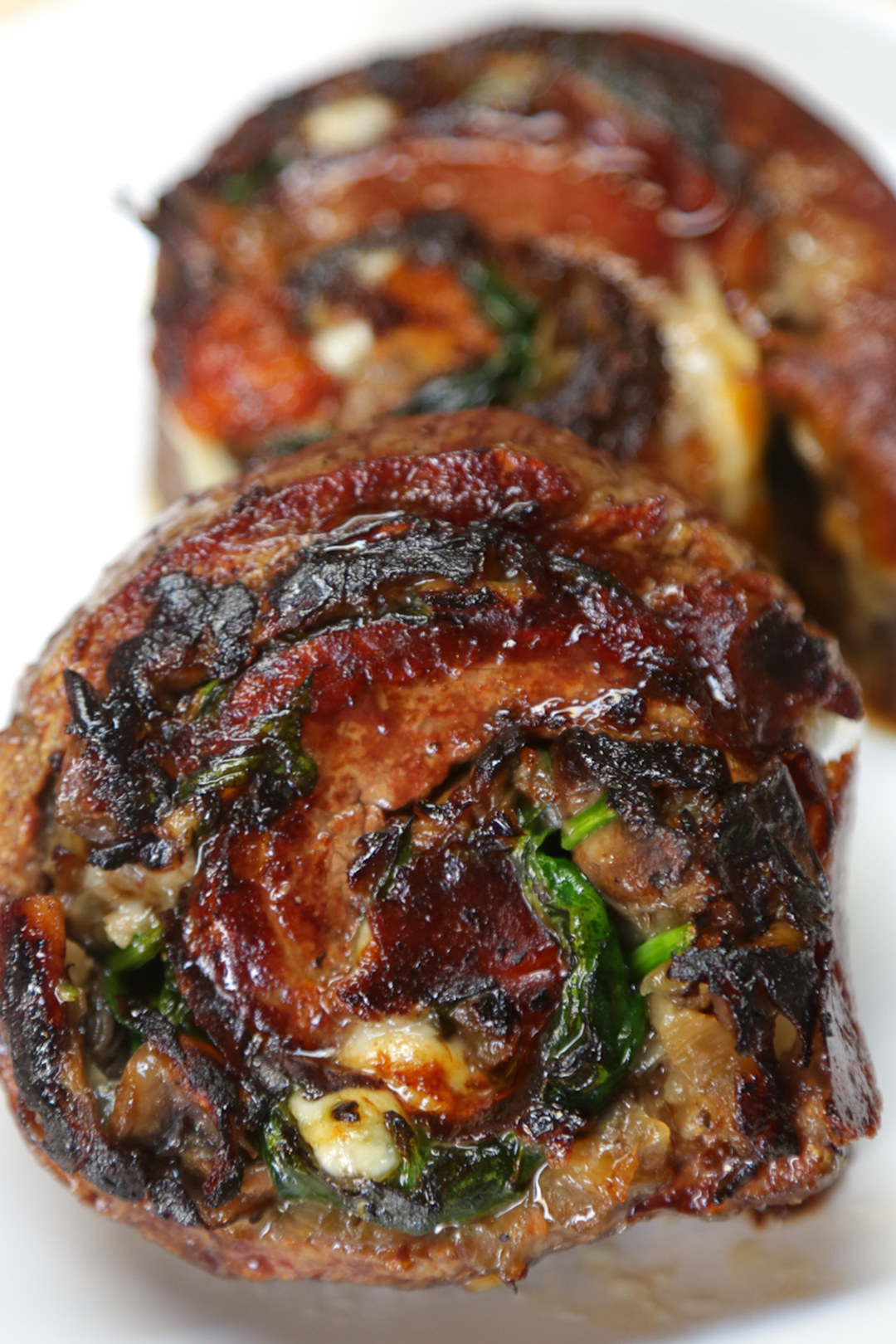 Zutaten
2 EL Rapsöl
3 EL gehackter Knoblauch
2 gehackte Zwiebeln
200 g Pilze
1/2 EL Salz
1/2 EL Pfeffer
1 kg Flank Steak
Salz & Pfeffer
115 Gramm Spinat
7 Scheiben Provolone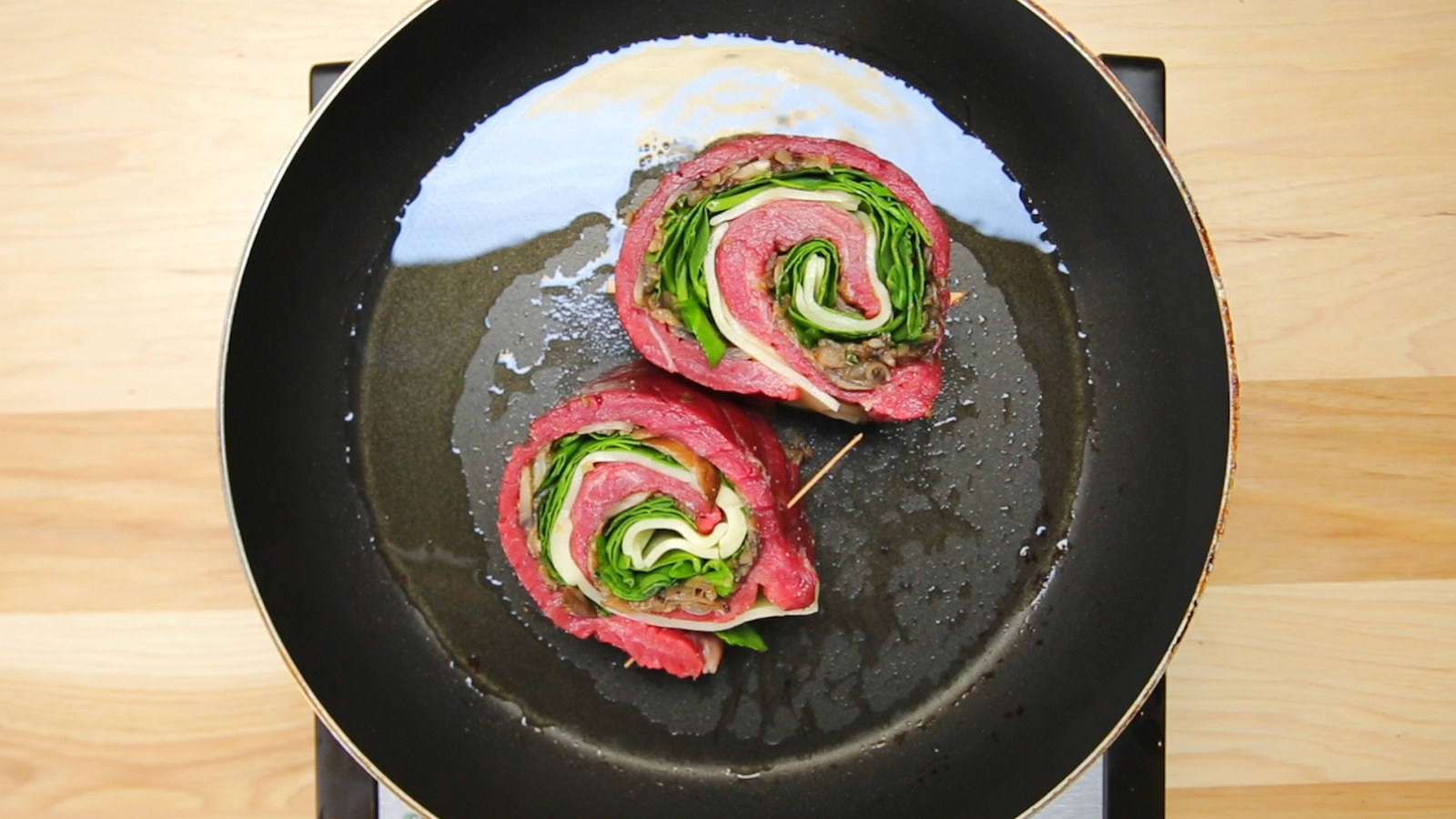 Zubereitung
1. Ofen vorheizen
2. 1 EL Öl bei mittler Hitze in einer Pfanne erhitzen. Knoblauch, Zwiebeln, Pilze, Salz und Pfeffer hinzufügen und anbraten bis die Zwiebeln karamellisieren (etwa 15-20 Minuten).
3. Pfanne vom Herd nehmen und beiseite stellen.
4. Das Flank Steak auf ein Brett legen und den Pilz-Zwiebel-Mix darauf verteilen. Den Spinat darüber streuen, dann den Provolone darauf anordnen und vorsichtig auf die Spinatblätter pressen.
5. Das Flank Steak von unten (fest) aufrollen, die Faser des Fleischs sollte horizontal verlaufen.
6. Steak-Rolle mit 6 Zahnstochern fixieren und in sechs Rollen schneiden.
7. Öl bei mittlerer Hitze erhitzen und die Steak-Rollen von jeder Seite je 1-2 Minuten scharf anbraten.
8. 10-15 Minuten backen, bis das Fleisch medium-rare ist.
9. Zahnstocher entfernen.
10. Guten Appetit!
Looks like there are no comments yet.
Be the first to comment!