Mit Hackfleisch gefüllte Auberginen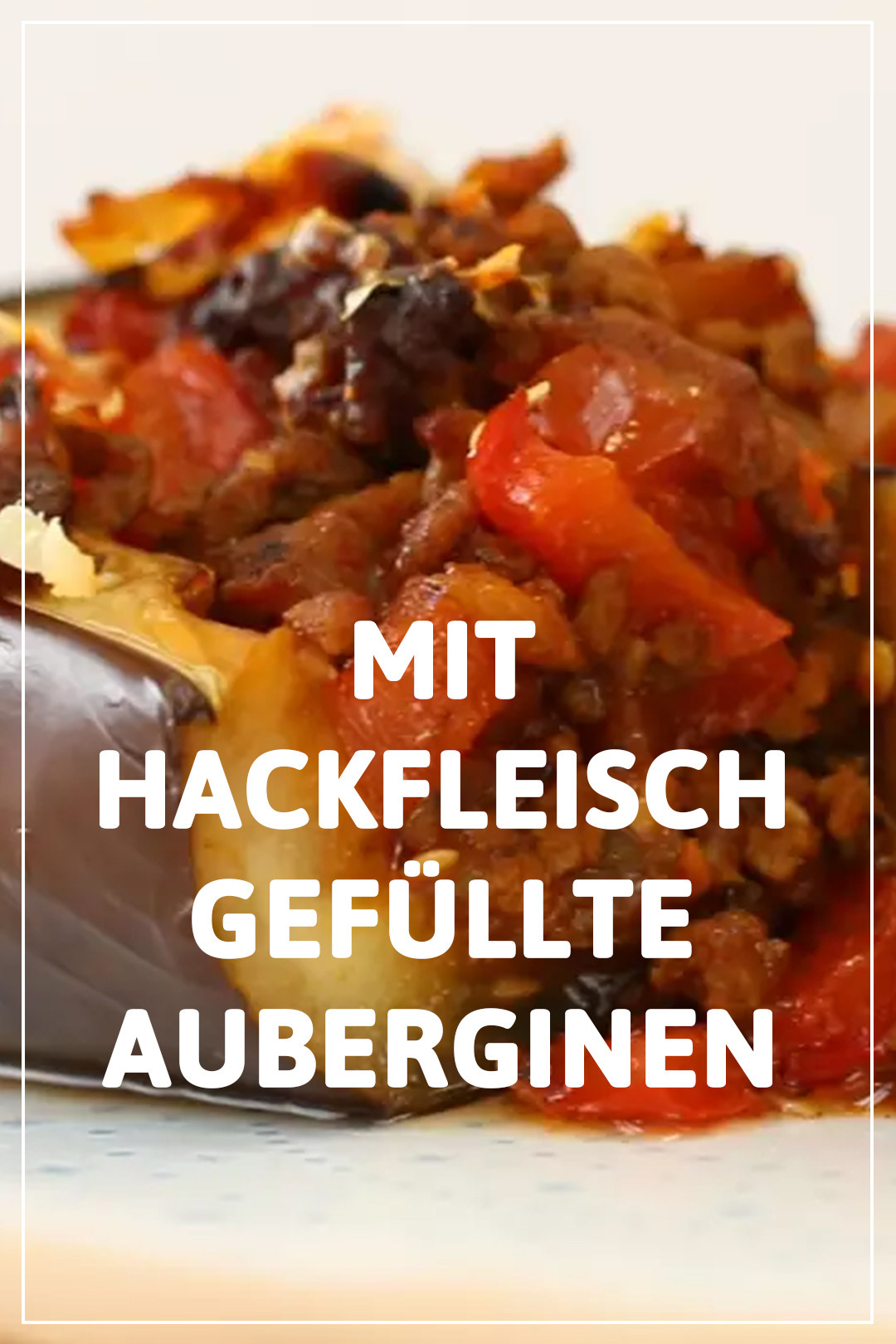 ZUTATEN
2 Auberginen
1 EL Olivenöl
1 rote Zwiebel, fein geschnitten
1 Knoblauchzehe, fein geschnitten
250gr Hackfleisch
1 rote Paprika, fein geschnitten
2 TL Paprikapulver
1 EL Pfeffer
1 Prise Salz
1 EL Sojasauce
2 EL Tomatenmark
50gr Parmesan
ZUBEREITUNG
1. Den Ofen auf 200°C vorheizen.
2. Die Auberginen der Länge nach aufschneiden und das Fruchtfleisch herausnehmen. Am Rand einen rund 1cm dicken Rand stehen lassen.
3. Das herausgenommene Fruchtfleisch in Stücke schneiden und beiseite legen.
4. Eine Pfanne mit Olivenöl über mittlerer Hitze erwärmen.
5. Die rote Zwiebel und den Knoblauch in die Pfanne geben und für 1-2 Minuten anbraten.
6. Nun das Fruchtfleisch der Auberginen gemeinsam mit dem Hackfleisch in die Pfanne geben.
7. Unter gelegentlichem Rühren braten, bis das Hackfleisch beginnt eine braune Farbe anzunehmen.
8. Die rote Paprika, das Paprikapulver, Pfeffer, Salz, Sojasauce und die Tomatenpaste in die Pfanne geben.
9. Gemeinsam mit den anderen Zutaten für weitere 2-3 Minuten braten.
10. Die ausgehöhlten Auberginen in eine Auflaufform geben.
11. Die Mischung aus der Pfanne zu gleichen Teilen auf die Auberginen aufteilen.
12. Parmesan über die Auberginen reiben.
13. Bei 200°C für 35 Minuten im Backofen backen.
14. Reinhauen!
Looks like there are no comments yet.
Be the first to comment!