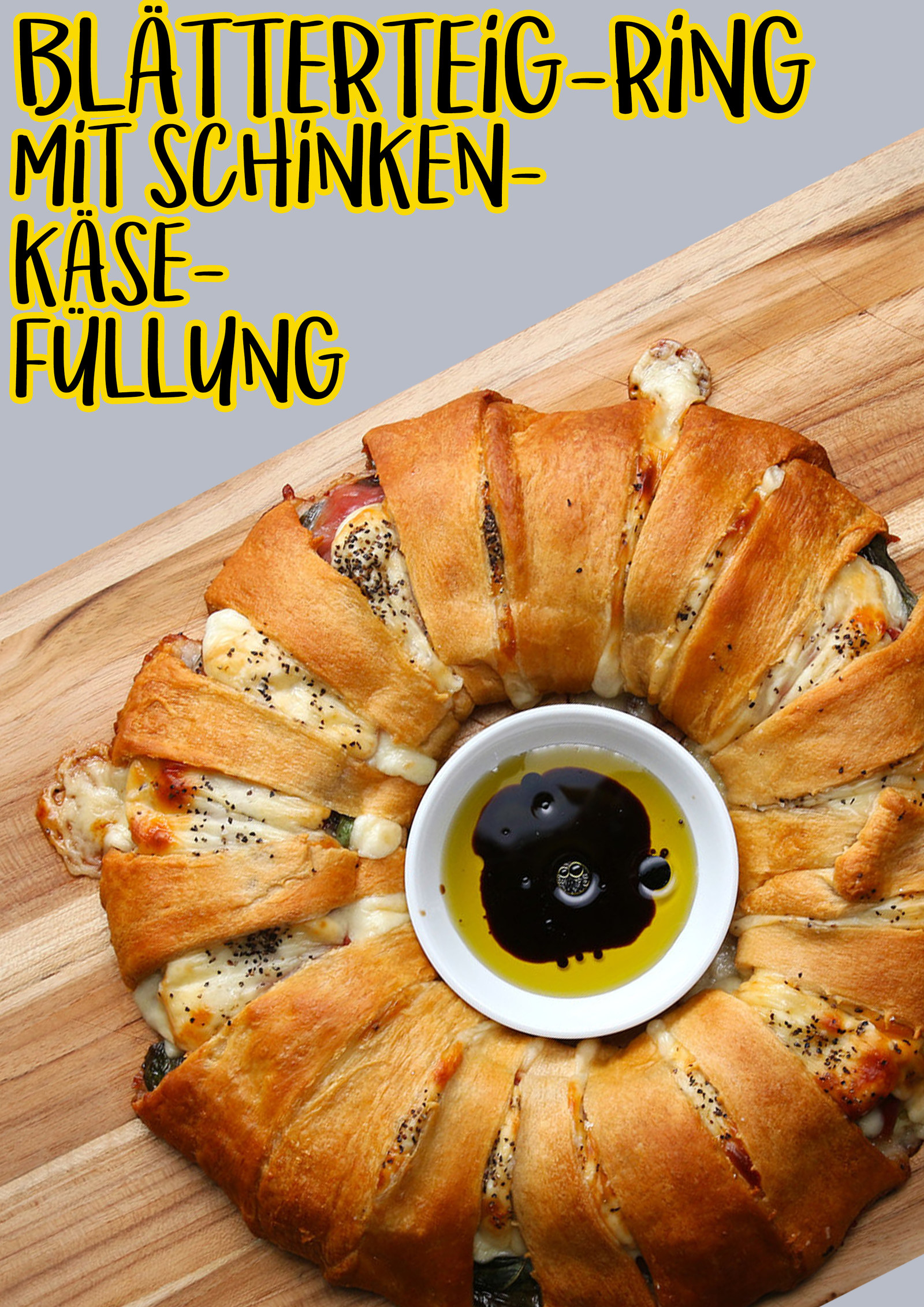 Zutaten:
450g Blätterteig
110g Mozzarella
120g Pepperoni
6g Basilikum
150g Salami
150g Schinken
110g Prosciutto
8 Scheiben Provolone
Salz und Pfeffer nach Geschmack
Olivenöl und Balsamico-Essig als Dip (optional)
Zubereitung:
1. Ofen auf 190˚C vorheizen.
2. Blätterteig in Dreiecke schneiden. Ein Schale auf das Backblech stellen (ungefähr 12,5 cm im Durchmesser). Die Blätterteigdreiecke im Kreis anordnen, so dass sie sich überlappen.
3. Lagen Käse, Pepperoni, Basilikum, Salami, Schinken, Prosciutto und Provolone auf jedes Blätterteigdreieck im Kreis um die Schale platzieren. Mit Salz und Pfeffer würzen.
4. Die Spitze der Blätterteig-Dreiecke Richtung Mitte über die Füllung legen und unter dem anderen Ende festdrücken.
5. 30 Minuten im Ofen backen, bis der Teig goldbraun ist.
6. 5 bis 10 Minuten abkühlen lassen, um dann den Ring in servierfertige Stücke zu schneiden.
7. Mit Olivenöl und Balsamico-Essig servieren.
8. Guten Appetit!
Looks like there are no comments yet.
Be the first to comment!