Spanisches Omelette / Tortilla de Patatas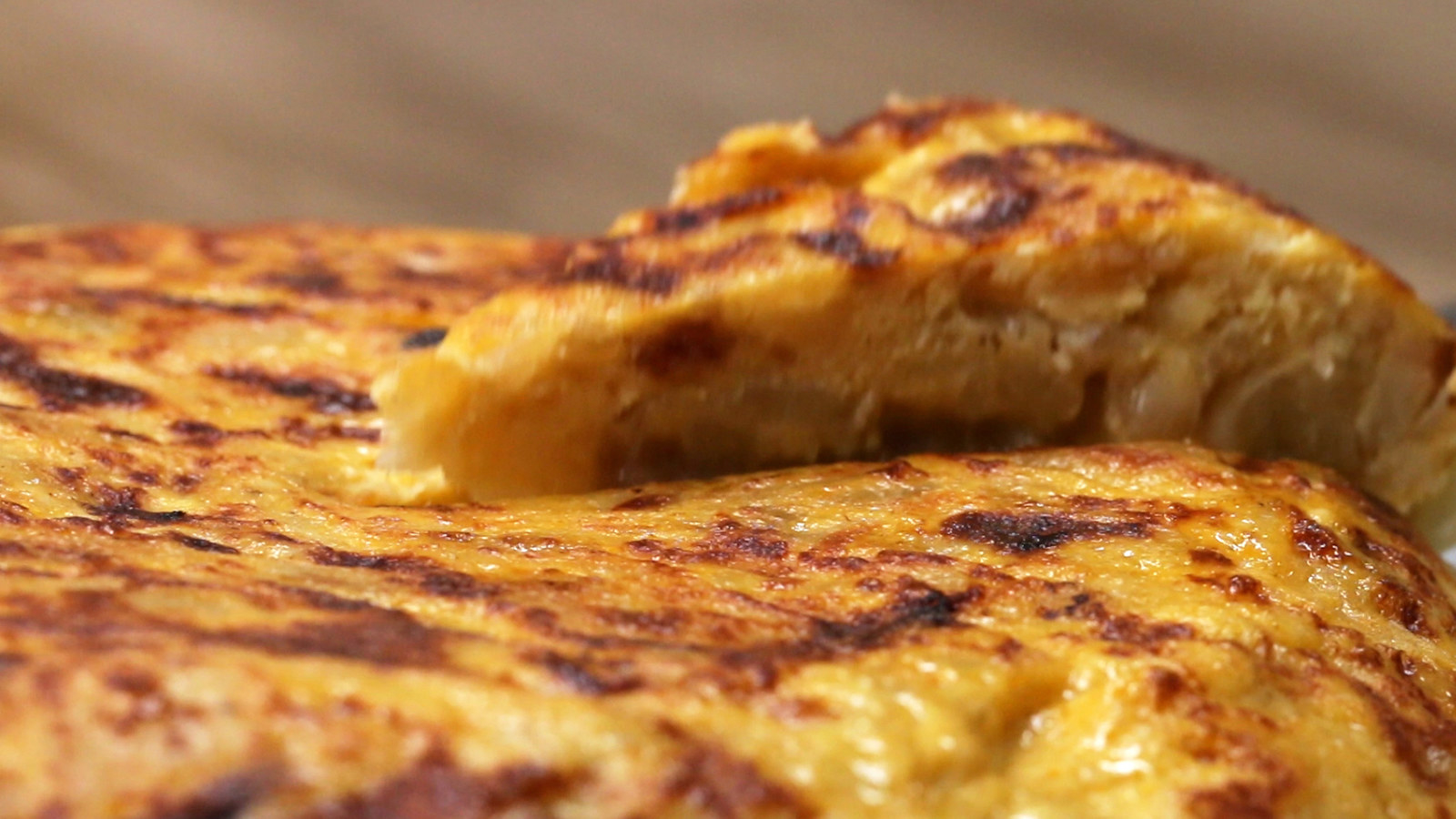 ZUTATEN
1 Zwiebel
3 Kartoffeln
500ml Olivenöl
6 Eier
Prise Salz
ZUBEREITUNG
In einer sehr heißen Pfanne das Olivenöl erhitzen.
Die Zwiebel in feine Scheiben schneiden.
Die Kartoffeln in circa 3mm dicke Scheiben schneiden.
Beides für circa 10 - 15 Minuten im Olivenöl braten lassen, bis das Gemüse beginnt zu karamellisieren.
Das Gemüse abgießen, das Öl für später aufbewahren.
6 Eier in eine Schüssel geben und verquirlen.
Das frittierte Gemüse hinzugeben und 15 - 20 Minuten stehen lassen.
In einer antihaftbeschichteten Pfanne die Ei-Mischung bei hoher Hitze für eine Minute braten, dann die Temperatur herunter drehen und bei niedriger Hitze weitere 2 - 4 Minuten anbraten.
Einen großen Teller auf die Pfanne legen und so das Omelette vorsichtig umdrehen und zurück in die Pfanne geben.
Weiter 3 - 5 Minuten bei niedriger Hitze braten.
Um herauszufinden, ob das Omelette durch ist, vorsichtig auf die Mitte des Omelette drücken. Wenn die Oberfläche wieder nach oben in die ursprüngliche Position zurück geht, ist es fertig.
Das Omelette wieder mit Hilfe eines Tellers aus der Pfanne nehmen und servieren.
Guten!
Looks like there are no comments yet.
Be the first to comment!